pinecone
Fleet Captain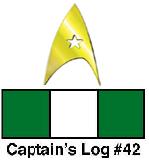 Joined: 03 May 2008
Posts: 1865
Location: Earth
Posted: Thu Apr 16, 2009 8:35 pm

Post subject:

---

dave wrote:
Emma was flying a klink, I was flying a Feddie. She's just turned 9 so I went with the small and simple fleet scale frigates to teach her the mechanics. When we do our rematch I'm seriously considering Cruisers and miniatures. For teaching an adult (or anyone experienced with gaming) I would probably start with fleet scale cruisers right off the bat.



I see. It probably is best to start as simple as possible.
_________________
Doomed to live in secret since discovering that the Air Force Tapes were a fantasy...

"Your knowledge of my existence must be punished"
Tas
Ensign



Joined: 29 Apr 2009
Posts: 9
Location: Canberra, Australia
Posted: Sun May 03, 2009 9:34 am

Post subject:

---

This is an excellent thread with some great ideas, thanks very much.

Its almost worth collating these and other tips into a "FC: Ensign Training Manual" type of article.

The only other thought I've had is that for a beginner, it would seem that 1 turn arming weapons (like Klingons) are a good start, followed by 2 turn weapons (such as Feds).
_________________
Tas
Canberra, Australia

http://tasmancave.blogspot.com/