pinecone
Fleet Captain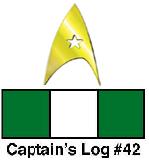 Joined: 03 May 2008
Posts: 1865
Location: Earth
Posted: Sat Jul 11, 2009 11:44 pm

Post subject: A request and a nitpick

---

The Request: That booster pack 91 can be accesible for order when you click the Federation Commander button to the left of the screen at the storefront.

The nitpick: Here:

0204ZC

it says that the White plastic minis are out of stock. Not anymore .

Sorry, I don't know how to post a link.
_________________
Doomed to live in secret since discovering that the Air Force Tapes were a fantasy...

"Your knowledge of my existence must be punished"