SFU_FEAR
Lieutenant SG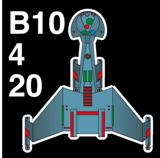 Joined: 28 Jun 2010
Posts: 137

Posted: Thu Feb 10, 2011 5:59 pm

Post subject:

---

There two ways to do this at this time. One is using Cyberboard, the other is Vassal. Google each for more information on the software used. Explinations on using each on in the archives in the other BBS.

Please read and explore each program then ask questions. There are several that are familer with both and willing to answer.
_________________
Mike Curtis, FEAR, Copyright 2014 ADB, Inc.