Savedfromwhat
Commander



Joined: 23 Aug 2007
Posts: 641

Posted: Sat Sep 06, 2008 3:06 am

Post subject: Learning Curve

---

So I subscribed to FC online last night and after watching some tutorials and messing around with the UI, I think i am ready for a game. The learning curve looks like it is as simple as watch a tutorial and then just find an opponent with some patience. So if there is anyone out there with some patience I am looking for an opponent for a simple duel on Sunday afternoon. Let me know if you are interested
pinecone
Fleet Captain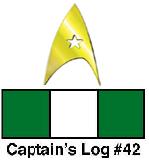 Joined: 03 May 2008
Posts: 1865
Location: Earth
Posted: Sat Sep 06, 2008 1:06 pm

Post subject:

---

Well, I only have the demo version, but I'd like to play a full game for once to see if I think it's worth subscribing.

So I'd be interested, we could figure a time via PM.
_________________
Doomed to live in secret since discovering that the Air Force Tapes were a fantasy...

"Your knowledge of my existence must be punished"