Wolverin61
Commander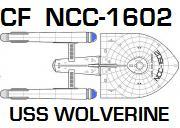 Joined: 16 Nov 2008
Posts: 497
Location: Mississippi
Posted: Fri Jun 05, 2009 11:14 pm

Post subject:

---

terryoc wrote:
IIRC Battle damage: Code Red let you take damage on Marines in some circumstances, and didn't recreate the SFB DAC properly.



Never knew that. Several years ago, when I was playing SFB a lot, I made a BD:CR deck on blank business cards and used them some. Don't know whatever happened to them, but I liked just drawing however many cards you had internals instead of having to roll each one.
_________________
"His pattern indicates two-dimensional thinking."