Drew Klenotic
Lieutenant JG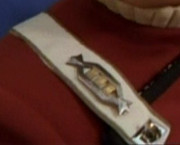 Joined: 31 Aug 2010
Posts: 81

Posted: Wed Oct 13, 2010 6:11 pm

Post subject: Revisions and updates.

---

I was just wondering, is there an official list of the latest revisions of each of the SFB products? I'm looking to complete and update my SFB collection and after looking at the R4 thread I realized that some of my things go back to 91 and have been updated a few times over since then.

I saw a list on Wikipedia, but due to the nature of that, I don't know if I want to rely on that.

Is there (or could there be) an official list of each supplement for SFB and the latest revision (or copyright date)?

Also, when I got the Doomsday edition back in the day, it came with page dividers for the sections that had the index and useful charts and tables. Does the current basic set/advanced missions have this? I've misplaced my book somewhere along all the moves I've made in the past 2 decades and I'm looking to make a big master binder once again.

Thanks in advance....
gar1138
Lieutenant Commander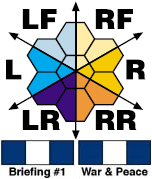 Joined: 10 Jul 2007
Posts: 345
Location: Eugene, OR