Mr_Tricorder
Lieutenant JG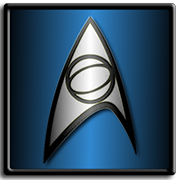 Joined: 05 Aug 2011
Posts: 59

Posted: Fri Aug 12, 2011 6:51 am

Post subject: Bryan/College Station, Texas?

---

Does anyone here live in or near the Bryan/College Station area? I would love to actually meet someone who plays these games, especially Prime Directive since I'm trying to run a game (my first time ever to be a GM) fairly soon.