edwinfeds
Ensign


Joined: 05 Jan 2013
Posts: 14

Posted: Tue Apr 09, 2013 6:14 pm

Post subject: module c3a

---

What parts of module C3a would be useable for new fed commander battles? Everything points to Andromedans being great in small battles but terrible in fleet battles. Would like to know what could balance the Andromedans to be able to fight in battles with 10 ships on a side.
thanks.
Nerroth
Captain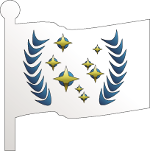 Joined: 08 Oct 2006
Posts: 1577
Location: Ontario, Canada
Posted: Wed Apr 10, 2013 3:08 pm

Post subject:

---

The Devourer battleship!

Of all of the

Module C3A

unit types, the four Dissection Beam variants are the ones I'd most want to see in

FC

, since those ships actually exist (albeit over in the "dark future" timeline).

Plus, the "standard" Devastator battleship hull from

Module R5

would be a nice addition to

FC

someday.
_________________


FC

Omega Discussion (v3)


FC

LMC Discussion