CarlZog
Lieutenant JG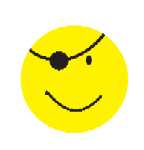 Joined: 01 Jun 2012
Posts: 40

Posted: Mon Mar 21, 2016 10:24 pm

Post subject: Looking for the article on earth analogies to SFU empires?

---

At some point, somewhere, I remember reading a piece in which one of the Steves discussed which earth empires and nation-states served as the inspirational analogue for each of the SFU empires.

I can't find it in the CL index, but I think it was in CL. Anybody recall this and where it was?

Thanks.
Sneaky Scot
Commander



Joined: 11 Jan 2007
Posts: 475
Location: Tintern, Monmouthshire
Posted: Tue Mar 22, 2016 8:19 pm

Post subject:

---

From memory:

Federation = NATO (but mainly the US)
Klingon = Soviet Union
Romulan = China
Kzinti = Imperial Japan
Gorn = West Germany
Tholian = Israel
Orion = I bet you can guess.....
Hydran = British (might have been specifically WWI, something to do with good weapons & average ships)
Lyran = Islamic Empire

I think that's all there was, but I can't remember definitely.
_________________
Nothing is quite as persuasive as a disruptor pistol on slow burn and a rotisserie......