Jeffr0
Commander


Joined: 19 Jun 2009
Posts: 741

Posted: Fri Jun 19, 2009 10:33 pm

Post subject: Rules Updates

---

My rulebooks are the Captains rules from before the 2000 updates.

My Omega modules are old... certainly not matching the new MRB.

My Tournament module is from 2000.

...

Is there anything major here I should be aware of in terms of rules fixes?

I guess I'm most worried about my Omega-1 and Omega-2 books....
Nerroth
Captain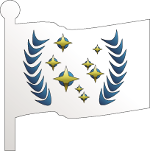 Joined: 08 Oct 2006
Posts: 1577
Location: Ontario, Canada
Posted: Fri Jun 19, 2009 10:51 pm

Post subject:

---

The

Omega Master Rulebook

should be a good way to not only update what you'd have in

Omega 1

and

Omega 2

, but give you all of the rules, R-sections and details for

Omega 3

and

Omega 4

as well!


You'd still have to order the SSDs from

O3

and

O4

separately, though.


Oh, and bear in mind that

Omega 5

was released after the

Omega Master Rulebook

was done, so a couple of things in it - such as details concerning fighters and PFs - are more fleshed-out than in the

OMRB

.



Also, if you find the Magellanic empires to be of interest, note that the rule and SSD books for

C5

are somewhat revised, compared to the very first run of both back in 2006. It won't be a problem if you order from ADB directly, but keep an eye for which printing a local store may have lying around...
_________________


FC

Omega Discussion (v3)


FC

LMC Discussion