gar1138
Lieutenant Commander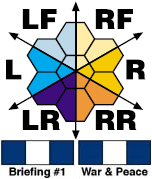 Joined: 10 Jul 2007
Posts: 345
Location: Eugene, OR
Posted: Thu Jul 02, 2009 3:22 am

Post subject:

---

I just played a game with Active Ingredient (thanks, Active!). I selected the Gorn TCC and he selected the Fed TCC. Here is what we have run across so far:

1. Gorn TCC uses the Kzinti counter on the map.
2. Gorn TCC SSD is zoomed in (appears huge).
3. Both sideslip and turn markers do not function (and cannot be manually placed).
4. Fed TCC: Phaser-1s 5 and 6 are listed as RF+L on the weapons status screen (should be RF+R). They are correct on the SSD.

Thanks,

Garrett
pinecone
Fleet Captain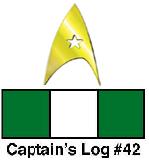 Joined: 03 May 2008
Posts: 1865
Location: Earth
Posted: Thu Jul 02, 2009 12:58 pm

Post subject:

---

I tried begining one of those games, but The start game tab was frozen. I had to chose refresh game instead.
_________________
Doomed to live in secret since discovering that the Air Force Tapes were a fantasy...

"Your knowledge of my existence must be punished"