pinecone
Fleet Captain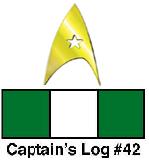 Joined: 03 May 2008
Posts: 1865
Location: Earth
Posted: Mon Jul 13, 2009 6:26 pm

Post subject:

---

Everybody uses the Fed medical ship!?

If true, cool. If not, funny.
_________________
Doomed to live in secret since discovering that the Air Force Tapes were a fantasy...

"Your knowledge of my existence must be punished"
Scoutdad
Commodore




Joined: 09 Oct 2006
Posts: 4478
Location: Middle Tennessee
Posted: Mon Jul 13, 2009 6:41 pm

Post subject:

---

In F&E, every Empire has a unit called a FHL (Large Hospital Freighter). It's based on a Large Freighter.. not a Federation oCL, but they can be used to reduce the length of time a devastated planet takes to recover and begin producing income once again...
_________________


Scoutdad's minis photos here!