Star Fleet Universe News

THE BIG NEWS: Cadet SFB now on Vassal
Long-time fan and player Les LeBlanc has created a Vassal module for the Star Fleet Battles Cadet Training Handbook. This allows people to play this Cadet version of Star Fleet Battles through the Vassal computer play aid website. (The book itself is available free on various PDF download sites.) You can get more information on this project at: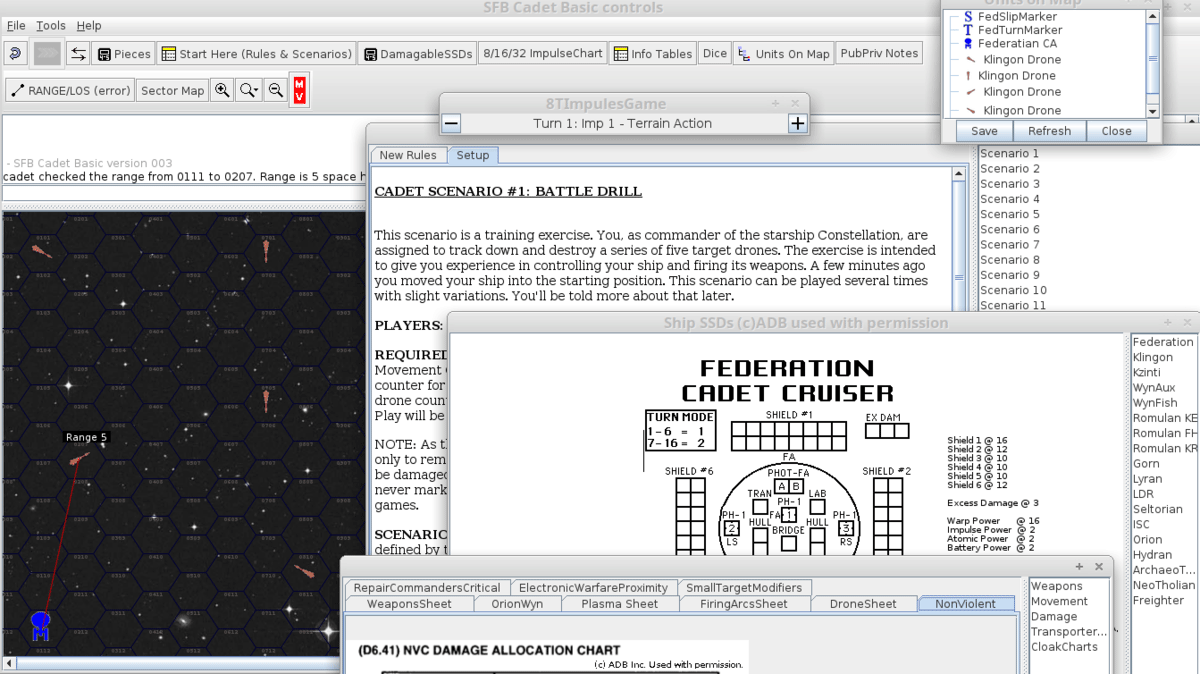 PRESS RELEASE: SFBOL-2G TO END 31 DEC 2015
ADB, Inc., and Franz Games jointly announce that (with certain exceptions listed below) all remaining second-generation (2G) ship descriptions will be removed from the SFBOL system as of 31 Dec 2015. By that time, most of them will have been replaced by the superior new third-generation (3G) ship descriptions.
Those that are not converted by that time will be converted as fast as possible in response to player requests. (If nobody uses a certain ship, we don't need to get it done any time soon.) We want to thank everyone involved in converting nearly a thousand of the 2G descriptions to 3G, which covers 80% of the ships actually used. A special BBS topic has been set up for players to request the swift conversion of any 2G ship that they actually use. If players make such requests as soon as possible, ADB, Inc., and Franz Games will make every effort to convert them before the deadline.
These ship descriptions are (basically) SSDs or ship systems displays. As everyone knows, the second-generation designs were never authorized by ADB, Inc. These descriptions had a major negative impact on the company's sales of SFB products. ADB, Inc., has been more than patient and has extended the deadline for their removal several times. The new deadline of 31 Dec 2015 will not be extended. We know that a small group of players really prefers the second-generation ship descriptions, but ADB, Inc., cannot afford to have the 2Gs remain on the system as this amounts to giving away every SSD book in the line.
ADB, Inc., has authorized the second-generation tournament ships to remain on the system permanently.
The following ships form an exemption, in that second-generation descriptions can remain on the SFBOL system until 30 June 2016: early years ships, civilian ships, and non-Alpha Octant ships.
The following units form an exemption, in that second-generation descriptions can remain on the SFBOL system until 30 Dec 2016: shuttlecraft, gunboats/PFs, fighters, and bombers.
WEBSITE:
Our website, www.StarFleetGames.com, continues to grow and improve. You are welcome to send us your requests, comments, and suggestions. Simone Pike, our graphics director, continues to update the website, do covers for the new products, shut down pirate websites, help out around the company, and learn more about the game business. One of our newest pages is for Starline 2500 where we display photos and 3d renders of the new starships.

FACEBOOK:
Jean continues to improve our page on Facebook, adding many new photos and other features.
If you haven't seen the 1,000+ pieces of art in the albums, you should drop by and visit. You don't have to be a member of Facebook to see our page, but if you are, please become our friend so you can get information in your newsfeed.
If you've already liked us on Facebook, but are not seeing our posts, then remember to check your new "Pages Feed" on the left menu. You can also go to our page and hover over the "Liked" button. Be sure that "Get Notifications" is checked.
TWITTER:
ADB has recently started a Twitter feed. We are ADBInc_Amarillo. You'll find news as well as links to pictures. Check us out and retweet news of interest to your own followers. We're excited and our first goal is to get 100 followers. Help us reach that, please.


VIDEOS:
StarFleetGames has taken its act to YouTube and we now have a YouTube channel. Our goal is to create a video for the new product releases during each month. We have "In the Box" videos to show you what you will see when you unpack your new game. We have also done "Spotlights" on a single product or product line. So pull up a chair and join us at the movies! Our newest uploads are:
Star Fleet Marines Part 1
Star Fleet Marines Part 2
ADB Late May 2011
Starline 2500 Miniatures Review
Star Fleet Battle Force in the box
STARBLOG:
Our StarBlog has moved to a new URL and all links on StarFleetGames.com websites have been changed to match. The new site is http://federationcommander.blogspot.com
The blog covers all aspects of the company.
STAR FLEET'S LEGIONS EXPAND:

Star Fleet Legions isn't a new game; it is all of you who play any of our Star Fleet Universe games.
For a game universe that is 36 years old, it seems odd (but very gratifying) that the number of active players is growing, not diminishing. We can tell this by the number of people on the fan pages, the number of Rangers and battle groups, the number of new Starlist entries, and of course by the sales numbers.
Starlist is growing by an average of 10 new entries and five updates per month. There are 1,240 active names on the list (plus overseas, Canada, and those who last contacted us in 1991-2004). Not on Starlist? Fill out your application here:http://www.starfleetgames.com/starlist.shtml.
Battle groups have been forming up left and right. We started with one in Tennessee. Now there are battle groups in California, Colorado, Florida, Indiana, New York, Ohio, Texas, and Washington. We've gone international with groups in Canada and England. Battle groups are doing demos, tournaments, and game days in stores and conventions. Do you have a group you game with? Join us here: http://www.starfleetgames.com/battlegroup/index.shtml
How have these battle groups been forming? Usually through the hard work of a Ranger. Rangers run demos, start game days, contact conventions, reach out to stores, and promote Star Fleet Universe games. Do you want to be a Ranger? Start here: http://www.starfleetgames.com/rangers/index.shtml

If you are on Facebook, you have no doubt heard of ADB's page on Facebook. Did you know there are fan pages galore? Fan pages are groups that are started and administered by fans. They are independent of ADB, so we may not know about all of them. These are ones we know about that support the Star Fleet Universe:
So join us on Facebook and get a fix of your favorite game there, too!


RANGERS:
The Rangers are up, fully operational, and doing demos! There are currently 50 Rangers listed in our database with 30 of them having advanced past Ranger Recruit, meaning they've held at least one demo.
Star Fleet Rangers are our front-line recruiters in introducing new people to our games. They are hard working, tireless promoters of the SFU. They go to conventions, stores, game clubs, and other public venues to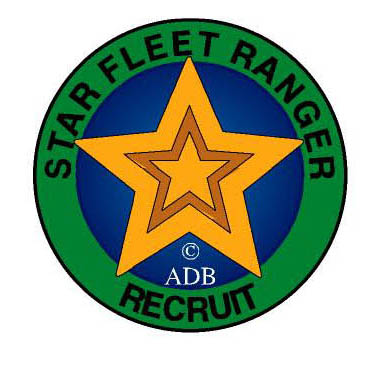 show our games and to teach potential players some basics.
Why should you be a Ranger? Well, one of the reasons is purely selfish -- you teach people to play your favorite games and "grow your own" opponents. With enough interested people you can form a battle group and even get in on playtesting if you want. You get your name in Captain's Log and awards on your plaque on the Wall of Honor. You even get Star Fleet Bucks which will help you with purchases from our storefront. Still, being able to play games face-to-face has to be one of the best reasons to do it.
So visit our Ranger page here: http://www.starfleetgames.com/rangers/index.shtml

Register and join the the Star Fleet Rangers!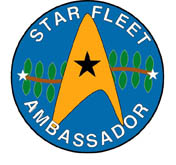 AMBASSADORS:
Jean Sexton has succeeded in recruiting two ambassadors (Michael C. Baker and A. David Merritt) to carry the word of the Star Fleet Universe to other websites. They (and Jean) were awarded the first ever "Star Fleet Ambassador Badges" as well as appropriate medals for their service to date. These ambassadors do not just repeat press releases; they answer questions, encourage discussion, and help people find the relevant documents on our website. Contact Jean Sexton if you want to volunteer for ambassador duty.
Forum
BBS

JAGDPANTHER
Take a journey with us to an ancient age, just one step up from carving game rules on clay tablets. The year 1973 was at the very dawn of the independent wargame publishing companies. Typesetting was done with a manual typewriter, print-on-demand meant the photocopier at the library, counters were printed on paper (and drawn by hand), page layout was done with scissors and cellophane tape, and two guys in a garage could turn out a wargame magazine that won two Origins Awards. The point was creativity, new ideas, and imagination. Production values would have to come later.
That magazine was JagdPanther (Hunting Panther), created and run by the same Stephen V. Cole who later co-founded Task Force Games and then went on to found Amarillo Design Bureau. We found the ancient archives of this game company (which ran from 1973-1976, producing 15 magazines, about 50 games, hundreds of variants, and dozens of game reviews) and are now placing them on Warehouse 23 so they are available to collectors. (Old issues have been selling on Ebay for over $100 each.) Issue #1, Issue #2, Issue #3, Issue #4, Issue #5, Issue #6, Issue #7, Issue #8, Issue #9, Issue #10, Issue #11, Issue #12, Issue #13, Issue #14 and Issue # 15 are uploaded.
Custom Decals for Starline ships
Tenneshington Decals continues to provide custom decals for all currently produced Federation Starline 2500 miniatures.
In addition to the legacy fleet and squadron box sets, decals for each of the ships are available as individual sheets, along with special sheets to detail any ship with additional window blocks, sensors, hatches, and even phaser scars.
As with all of their products, the names on the ships are up to the customer and all sheets are custom-printed to order.
*** Newly announced in November, decals sheets for Starline 2400 Federation miniatures are well into design, with decals for other empires in both Starline 2400 and Starline 2500 lines in development. ***
For more information or to download the order sheet, check them out at www.tenneshington.com. Or if you prefer, email Will McCammon at: will@tenneshington.com or Tony L. Thomas at: scoutdad@tenneshington.com.
Jupiter IV Decals is a source of decals for the 2400 line and will do custom decals as well as all official SFB names. In the near future Jupiter IV will move into the 2500 line and will work to get every listed name on the Starfleet registry completed in both scales.
Rated Ace Tournament #45 is moving along quickly. Only two third-round games are left before the fourth round starts. Gregg Dieckhaus is the judge.

World League is a team tournament, where three-player teams compete against each other. The first round is a round robin style event where teams score points for each game played (four points for a win, two points for a loss, one point for a mutually agreed tie/unfinished game, zero points for a no show). After the first round, the top four teams will advance to a single elimination ladder, by team, so there will be two rounds of finals (four teams then two teams). The eight teams are busily fighting each other, and right now Pool B appears to have finished more games than Pool A. Peter Bakija is the organizer of this tournament.

NetKill Patrol's 2015 second quarter patrol has ended. Congratulations to Seth Shimansky who won the elimination tournament! The third quarter competition is ongoing. Richard Schirmer maintains the statistics that make this tournament possible
Ranger James Everett held a Federation Commander demo at Treefort Games in Fayetteville, Georgia on July 11 at 1 pm. He reports a successful demo.

Tokyo in Tulsa had Star Fleet Battles games on July 18, 2015. The SFB Academy instructional blocks had a couple of people show up.

Ranger Randy Blair ran
Star Fleet Battles
demos and games at Gencon in Indianapolis, Indiana on July 30- August 2, 2015. He reports high interest and participation.
Star Fleet Battles games and demos was held at the Shore Leave Convention in Hunt Valley, Maryland on August 7-9, 2015. Ranger Joseph Dorffner reports success!
Ranger Tony L. Thomas reports: August 15, 2015 marks the 3rd Annual Battle in the 'Boro [Federation Commander style!] In Murfreesboro, Tennessee, we will be hosting 20+, Fed Comm players for a full day of fun, frivolity,and exploding ships. Multiple games of
FC
on multiple maps, run multiple times. There will be a bit of
ACTASF
thrown in for variety. The festivities will kick off around 11 a.m. and go until late Saturday night or early Sunday morning. If you're in the Murfreesboro TN area and want more details, contact Tony via ADB's BBS or the Federation Commander fan page on Facebook. Read more in the
Battlegroup Murfreesboro page
. And the player voted most sportsmanlike by everyone present gets to smash a fully painted, Paladin Dreadnought with a sledge hammer!!!
Star Fleet Battles is to be at the 73rd WorldCon at Spokane WA, on August 17-22, 2015! An SFB Giant Sanctioned Official Tournament will be run for 64 or more players, of the 7,000 guests expected to attend in downtown Spokane WA, USA NA. An all-miniature tournament, it will be run eight games at a time, every four hours, during the hours of 9-9, to take care of the first few rounds, with finals Saturday or Sunday depending on turnout. All materials will mostly provided by Ranger Harlan Haskell III. Bring pen and paper, everything else provided, for the tournament. Queries? Turtle test available starting Thursday evening, upon demand, with cards available.
Battlegroup HMCS Omega will be hosting
SFB
events at Impossible Realities on September 11-13, 2015 at Saint John, New Brunswick. Friday at 7 pm: Learn to Play
SFB
is open for anyone that wants to learn to play and uses Cadet ships. Saturday at 11 am: Learn to Play
SFB
is open for anyone that wants to learn to play and uses Tournament ships. Saturday at 2 pm: SFB - Tournament ships game where pre-sign-up is not needed but would be appreciated. Sunday at 1 pm:
SFB
- Non tournament (regular ships) game. This will require pre-sign-ups so we know how many players and what empires want to be played and a scenario will be created. September 7 is cut off date for sign-up. LJ LeBlanc is the contact person. For more about the convention see:
http://impossiblerealities.com/
.
Star Fleet Battles games are held weekly in Tempe Arizona each Friday at Game Depot from 2:00 -7:00 pm. Eric Phillips is the person to contact.
Star Fleet Battles games are played regularly in Columbus, Ohio, on Sunday afternoons at the Soldiery. Lee Hanna is the contact person.

Games are held in Spokane, Washington on an irregular basis. Contact them to see if there's a game scheduled. They meet at The Gamer's Haven, 2114 N. Pines St., Suites 1 & 2, Spokane Valley, WA 99206, (509) 443-5992
http://www.thegamershaven.net/gamers_haven.php
HAILING FREQUENCIES: This is our newsletter and will let you know all the news for all our games. You can subscribe here. Have you missed an earlier newsletter? Click here to get caught up!
COMMUNIQUE: The latest Communique brings you more Ship Cards, scenarios, and more news from the Star Fleet Universe! It can be downloaded from the Commander's Circle.

COMMANDER'S CIRCLE: We continue to improve the Commander's Circle. All of the ships and scenarios are available as separate documents (the ships are organized by empire) so you can quickly see what is available. The FC Scenario Database and Master Ship Chart documents are also here. Our newest project was suggested by our players and is uploading low-toner Ship Cards. The Commander's Circle is the best place to find free additions to Federation Commander!



The Federation Commander site and Forum continue to grow as more gamers continue to find them. All of our games currently have topics in the Forum. If you have any comments, questions, or requests for our Graphics Director, this is the place to let her know. Come see what the commotion is about and join the Federation Commander Forum now.
We are very pleased to see the medals, honor bars, and ribbons awarded to players being incorporated into their signatures. It is exciting to see lots of interesting conversations about a wide variety of subjects. Get in on the activity!
While for new players the Federation Commander Forum is a little easier to manage, the original (Discus-based) BBS is where most product development takes place. If you have a proposal you'd like to see worked on, don't forget to make sure it is mentioned here. It also has active F&E and SFB forums where players run campaigns, Rated Ace tournaments and other SFB tournaments are organized (most FC tournaments are organized on the Forum), SVC's "My Day" appears, along with current news and strategies dealing with Prime Directive, and each issue of Captain's Log is created. While less colorful (no avatars or sigs), it is a vital part of ADB, Inc.'s communications.

F&E Strategy of the Month
HIGH-RISK SURVEY
- Captain Ted Fay, USS Texas

Yes, high-risk survey is worth the risk, according to my analysis. The benefits over time include receiving instant economic points (five of them if you roll a 1), instant colonies (one EP per turn thereafter, if you roll a 2), an individual survey point (if you roll 3-5), and the cost of repairing crippled survey ships (1.5-2 points depending on empire). High risk survey will at least break even relative to riskless survey duty and will likely do better. However, if you generate even one free colony by the sixth turn of high-risk survey (relatively likely), you will actually do much better in the long run than riskless survey. Additionally, high-risk survey is more likely to generate additional EPs more quickly as you "discover" more and more off-map provinces. The Romulans may not want to use this method because they cannot build a base offmap to repair a crippled survey ship, and a crippled survey ship would effectively lose a turn of surveying.
So . . . get out there and take a risk!
(End of F&E Strategy of the Month
)

TERRAIN IN A CALL TO ARMS: STAR FLEET



One of the more important things to master in games of A Call To Arms: Star Fleet is the correct use of terrain. Terrain can provide cover for your direct approaches and flanking moves, screen vulnerable initiative sinks from enemy fire, and reduce the likelihood of enemy ships being able to target you, never mind hit you.
Terrain can mean the difference between life and death for small or heavily damaged ships as those rocks and dust and other things completely block line of sight, protecting ships from enemy fire. Initiative sinks (small cheap ships bought to provide "ship count" and allow you to move more units late in the battle) benefit greatly from this, especially on a large table, as they can stay well away from enemy craft. (If the enemy blows those up, you lose the iniative benefits, so keep them out of range.)
Read through the sections on each type of terrain carefully and think about how your particular fleet can benefit from each type. While dust clouds disrupt a cloak, they can provide some protection for a ship reloading its torpedoes. Be aware of little things like the fact that a dust cloud reduces the Crew Quality of ships within it by one; this can mean some special orders are that much harder to use.
Take a moment or two to look at the asteroid field densities which dictate how easy or difficult it is too safely navigate the terrain. If playing with variable Crew Quality scores, it might be that a normally dangerous asteroid field is actually relatively safe. Powering through an asteroid field and putting yourself out of reach behind it (and safe from enemy fire) may be a tactic of last resort or merely a bold maneuver. While asteroid fields can be dangerous to enter, if you start the game within them, you gain the benefits without the risks.
When the table is set up, examine your deployment area carefully for advantages and your opponent's for the same. It may be that an asteroid field or dust cloud will dictate how ships and even fleets move in the game. The game can be won or at least heavily slanted in your favor at this point so important can terrain be in games.
Orbiting a planet rather than moving across it may alter how you can move your ships and perhaps catch your opponent off guard.
Lastly, Romulan players should be aware that the special six-inch move used when de-cloaking means that should you so wish you can "jump" terrain to put yourself on the other side, something that can spoil the day of an unwary opponent.
(End of A Call to Arms: Star Fleet Tactic of the Month
)
Mini of the Month
Every month we will feature one or more of our miniatures that has been painted by a fan. If you paint miniatures, submit pictures of your minis and they may be selected for the next Mini of the Month!
Kevin Smith did this version of the USS Hood.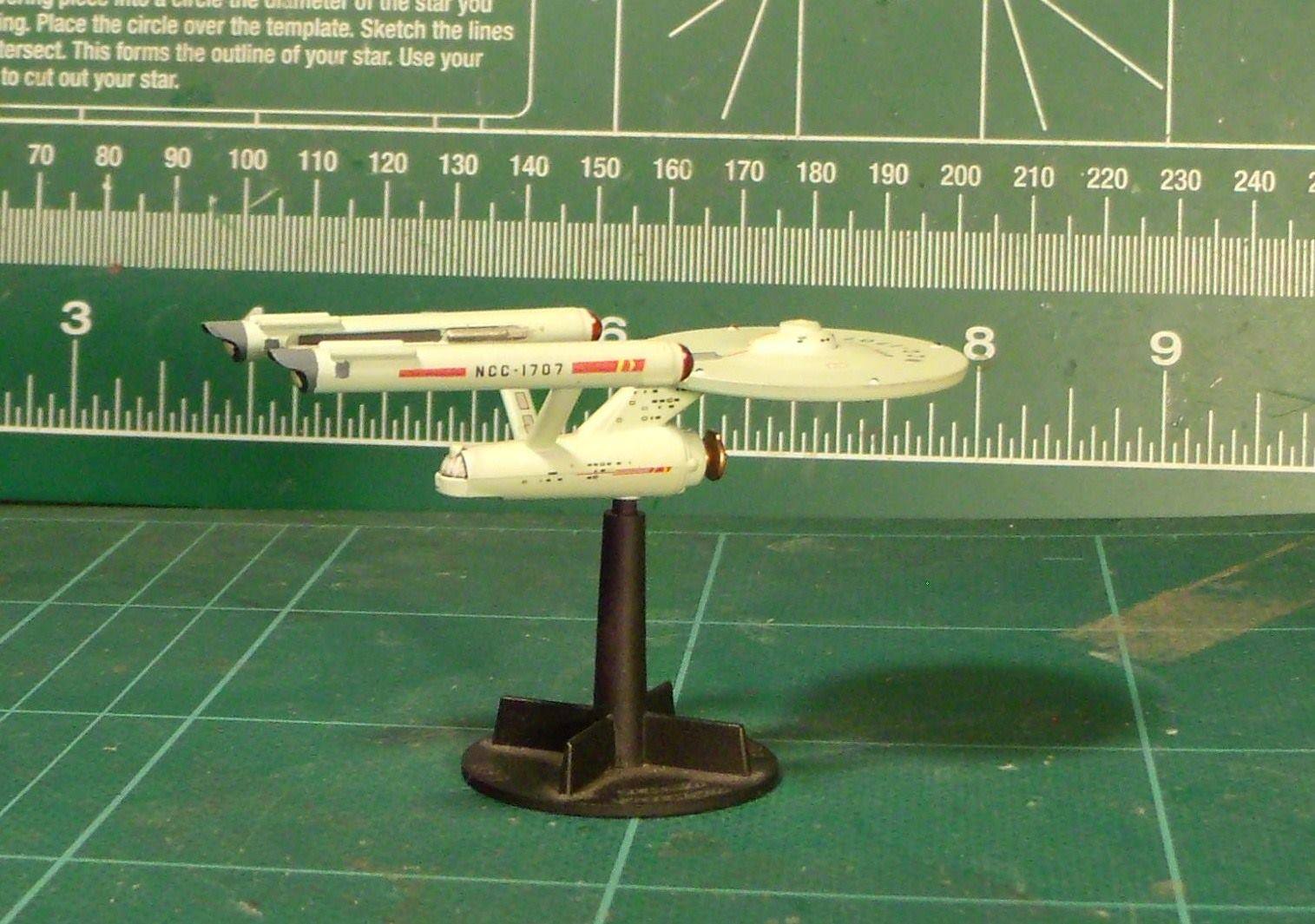 Help us pick the mini of the month on our page on Facebook. The mini with the most likes and shares will become the mini of the month. Vote for the ones you like!
New Releases
Communique #116 has been posted to the Commander's Circle
Click here to see our previous issues of Hailing Frequencies.

To be released in 2015

Traveller Prime Directive Core Rulebook

F&E Minor Empires, SKU 3214, price $TBA
A new Starmada book for both editions.
New starships for the 2500 (1/3125) range including Tholian PC, DD, CA, TK5, DN; Klingon B10; Orion BR, DW, BC, BCH, DN.
New starships for the 2400 (1/3788) range including heavy war destroyers and the jumbo freighter.
Tribbles vs. Klingons (assuming Kickstarter works!)
F&E Fighter Operations update 2014, SKU 3203
Federation Commander Reference Starship Book
PDF SALES:
ADB, Inc. continues its relationship with Steve Jackson Games and their Warehouse 23. We chose Warehouse 23 because they have a philosophy that agrees with ours -- our customers are honest and honorable and wouldn't aid people who want to steal our products. Furthermore, we know from experience how devastating a computer crash can be and want our customers to know that they don't have to worry about the loss of their e-products bought through Warehouse 23. What do we have there? We have created a new page that allows easy access to our PDFs for sale on Warehouse 23. From here you can see what we currently have posted and have links to those products.
RECENTLY RELEASED ON Warehouse 23
SFB: Module C5 SSD Book (B/W)
SFB: Module C5 SSD Book (COLOR)
Star Fleet Battles: Basic Set Rulebook
Captain's Log #40
Captain's Log #40 Supplemental File
Captain's Log #40 Color SSDs
Star Fleet Battles: Cadet Training Handbook
Star Fleet Battles Module Y3 SSD (B/W)
Star Fleet Battles Module Y3 SSD (Color)
Federation Commander: Federation Ship Card Pack #3
JagdPanther #15/Battlefield
Starmada Nova Log
Starmada Admiral Log
SFB Module Y2 SSD Book (B/W)
SFB Module Y2 SSD Book (Color)
JagdPanther #14
SFB Module X1R SSD Book (B/W)





RECENTLY RELEASED ON DRIVETHRU RPG and WARGAME VAULT
SFB: Module C5 SSD Book (B/W) (DriveThru RPG or Wargame Vault)
SFB: Module C5 SSD Book (COLOR) (DriveThru RPG or Wargame Vault)
SFB: Playtest Module E4 - The Peladine Republic (DriveThru RPG or Wargame Vault)
Star Fleet Times #11-#15 (DriveThru RPG or Wargame Vault)
SFB Commander's Edition Volume III (DriveThru RPG or Wargame Vault)
Star Fleet Battles: Basic Set Rulebook (DriveThru RPG or Wargame Vault)
Captain's Log #40 (DriveThru RPG or Wargame Vault)
Captain's Log #40 Supplemental File (DriveThru RPG or Wargame Vault)
Captain's Log #40 Color SSDs (DriveThru RPG or Wargame Vault)
FC: Frax Ship Card Pack #3 (DriveThru RPG or Wargame Vault)
SFB: Module YG3 - Early Years Annexes (DriveThru RPG or Wargame Vault)
FC: Frax Ship Card Pack #2 (DriveThru RPG or Wargame Vault)
SFB Commander's Edition Volume II (DriveThru RPG or Wargame Vault)
FC: Frax Ship Card Pack #1 (DriveThru RPG or Wargame Vault)
Star Fleet Times #6-#10 (DriveThru RPG or Wargame Vault)
Star Fleet Battles: Cadet Training Handbook (DriveThru RPG or Wargame Vault)
FC: Klingon Ship Card Pack #3 (DriveThru RPG or Wargame Vault)





Star Fleet Fiction
IGNEOUS DOWN
by Randy O. Green
PART 7 OF 7
REPORT FROM USS ANTIETAM
2147 hours, August 16th Y167
The Igneous-class battle machine designated SFI-646 has been destroyed by the actions of the USS Antietam, as noted in our Flash Report of 2040 hours this date. Details of the action are provided in this follow-up report.
USS Antietam, NCC-1606, Commander Gustav Moellmer commanding, was patrolling its assigned sector near Starbase 13, having completed the assigned mission to resupply the Cygnan survey team on Planet 2303-Alpha-977-III.
We received a flash message at 0721 hours this date to proceed at maximum possible speed to Planet 2303-Gamma-147-IV to deal with an attack by an unknown force on the Mantorese colony there. En route, we followed Standard Operating Procedures for combat and prepared drones, shuttlecraft, probes, and other systems for immediate action. We checked the intelligence database, but there have been no Kzinti raids in the sector in over a year and the colony, being primarily agricultural, has little that would interest pirates.
Roch Chartrand asks: In Step 6A3, Swordfish, Starfish, and Stonefish drones commit to fire. Does this mean they fire in this step or fire in the 6D1 step?
ANSWER: See (FD11.21) (for Swordfish drones), (FD15.212) (for Starfish drones), and (FD17.21) (for Stonefish drones). While these drones commit to firing in Stage 6A3, all three of these drone types actually fire during the 6D2 Direct Fire Weapons stage. This does mean that intervening activities (such as a wild weasel launch) could render this fire undesirable or ineffective, but they will fire anyway in Step 6D2 if their firing conditions were met as of Step 6A3 of the same impulse.

Francois Lemay asks: A ship is at Speed Zero with two Speed-20 drones targeted on it at Range 1. The ship launches two Speed-20 drones to target the two incoming hostile drones. Next impulse, all four drones move. Do the ship's friendly drones hit the incoming hostile drones before they impact the ship?
ANSWER: Under (F2.53), the ship's drones intercept the hostile drones before they strike the ship.
Follow-Up Question: What if the ship were moving Speed 12 but not scheduled to move on the same impulse as the drones move. Does mutual impact occur then?
ANSWER: Rule (F2.53) still applies. The drones will be intercepted before hitting the ship.

Eric Phillips asks: If I buy a ship in Y170, do I have to pay for the rack upgrades to medium from slow (0.5 points per rack)?
ANSWER: In a scenario where forces are purchased with BPV, yes, you do. In a scenario where the forces are specified, the drone speeds should also be specified, and they are included in your force. Of course, you would have to pay for speed upgrades on any extra drones you buy as Commander's Options.

David Zimdars asks: The BPV of a ship, even a ship in service after the general availability of medium speed drones, only includes slow-speed drones and you must add the speed upgrade costs to the gross adjusted combat/economic BPV, right?
ANSWER: That is correct.
Follow-up Question: Suppose a ship has four type-B drone racks for 24 spaces of drones. Rule (FD2.31) states that all drone racks come standard with type I-S drones. To upgrade to medium speed the cost is 24 drones x 0.5=12 for 24 type-IM drones (reloads are free). Suppose I want to swap the 24 type-IS base drones with 12 type-IVS drones. This is a free swap. If I recall correctly, type-I and type-IV are general availability. Is there any limitation on the percentage of heavy drones?
ANSWER: Type-IV drones are general availability. You can fill your racks with 100% type-IV drones if you wish.
Follow-up Question: Suppose I must upgrade them to type-IVM. Now I have only 12 drones. Is the cost now only 12 drones x 0.5=6 points? OR do I do the swap after speed upgrades and pay for the 24 type-IM drones first (for 12 points)? If I just had empty racks and paid the drone construction costs, the first way, six points seems correct.
ANSWER: Swap costs are based on slow speed (at least for non-X drones). Apply speed upgrades after doing the swap. Six points is the correct cost.
(
End of Admiral Vanaxilth
)
Q: Tugs with carrier pods [mission (509.1B)] or SCS pods [mission (509.1Q)] do not require escorts, but can be escorted. However, rule (515.261) says that an unescorted tug counts as two ships meaning (to me) that it does require escorts. So what is the rule? If a tug with carrier pods does require at least one escort, then the wording in (509.1) should be changed a bit as it implies that tugs could be single ship carriers.
A: This was something that was added in Fighter Operations and adding rules to earlier rules (in a different book) often gets "messy." The rule allows tugs with carrier pods to be used in a battle force, but they count as a minimum of two ships even though they are just a single ship. Yes, this does sound contradictory, but it really isn't. Let me give you some examples that do not include the exceptions for certain carriers in (515.2).
Example 1: You have a fleet including a tug with carrier pod(s) with six fighter factors and you want to escort it. You need to have two escorts per (515.22) at a minimum or it will count as three command slots. If it is an unescorted tug, it will just count as two slots. So, it will be either three slots with protection or two slots with no protection.
Example 2: You have a pursuit force including a tug with carrier pod(s) with 12 fighter factors and you want to use it in a pursuit battle. You can use it in unescorted mode and it will count as two slots or you can escort it and have a minimum of three escorts per (515.21).
Example 3: You have a fleet including a tug with a carrier pod with three fighters and want to use it in a battle force. It can have either one escort per (515.23) or go unescorted but it will take up two slots either way.
It should be noted that in all cases the fighters on the tug do not take up command slots and this is never a way to count command slots when the carrier is present in the battle line. Fighters fed forward in groups per (302.35) do count.
If you have escorts at the start of the battle and lose them all in battle, per (515.26) the tug reverts back to the two command slot requirement as the escorts are not required under (515.26).
Bottom line, tugs with carrier pods are no longer single ship carriers in the 2010 ruleset.

Q: Can an unescorted tug with carrier pods (515.26) use the formation bonus even if it takes two command slots?
A: The two command slot requirement is not a ship requirement and, as such, a single unescorted tug is a single ship that qualifies under (308.7) as it is not a carrier with escort requirements per (515.26). That means it counts as two ships in your command limit but can be in the formation bonus position.

Q: Do the Kzinti/Klingon tug battle pods, individually, add +2 command rating each or just one +2? While a Fed or Hydran tug battle pod adds +2 as they can only carry one, it seems to me like the Kzinti/Klingon tugs should only add +1 per pod as they carry two pods, so if they carried a battle pod and a scout pod or carrier pod, they wouldn't have a command rating of 10. The ISC battle pod is only +1 and it's a more recent product.
A: The command rating is increased by +2 but only one pod counts. Rule (509.34) says you use the best command rating of any one pod so there is a +2 but only one +2.

(End of F&E Q&A)


Dear Aunt Jean,
I seem to remember reading about a new d6 version of Prime Directive that was being worked on. Is there any information on that, if it's still coming out? Or did it come out and I didn't notice?
A: D6's legal status became murky, so it went on the back burner. We would have to start all over.
Send questions to Jean at
design@StarFleetGames.com
and SVC will decide which one Jean will answer next.
(End of Ask Aunt Jean )
Cool Stuff on the Website
In this section we will provide links to various web pages and items that we think you will find "cool".
We have recently updated the look and design of the Rangers Page, check it out here:
Rangers Page
Here is a link to our new page about our new upcoming game:
Tribbles vs Klingons
Here are links to various flyers you can use to advertise your Demos and Game Days:
Ranger Resources
Here are links to the new pages of Starline 2500 miniatures pictures.
Starline 2500 Battleships page
Starline 2500 Federation Miniatures
Starline 2500 Klingon Miniatures
Starline 2500 Romulan Miniatures
Starline 2500
Traveller Prime Directive
Call to Arms Star Fleet
We have also uploaded new Xander wallpapers to our Wallpapers section on the website.
Wallpapers
We have new images of our game Star Fleet Marines posted on our BBS topic page.
STAR FLEET ALERTS
These are the press releases we send to the wholesalers, retailers, and media. You can get on the mailing list for them by asking Marketing@StarFleetGames.com to add you to the list. (Obviously, they are free.) They are uploaded to the Star Fleet Alert page

Alert 150331 Captain's Log #50 (Adobe Acrobat Required)
Alert 140707 FC: Tactics Manual and Captain's Log #49 (Adobe Acrobat Required)
Alert 140418 PRICE 2500 (Adobe Acrobat Required)
Star Fleet Alert 140320 CL48, Away Team Log (Adobe Acrobat Required)


FC Tactic of the Month
DEFEATING STINGERS
- Lieutenant J.G. Duane Nordeen, USS Utah

Hydran Stingers can easily wreck your ship if you do not use the proper tactics. Let us look at those proper tactics by first identifying the Stinger's weaknesses and then describing the tactics to take advantage of those weaknesses. So, to begin, what are a Stinger's weaknesses?
First, it has no shields, cannot use shield reinforcement, and cannot repair itself. This means every hit scored will cause damage. Additionally, a Stinger is limited to a maximum speed of 16 and can be death dragged by ships using tractor beams. It cannot fire weapons on the first impulse after launch and cannot reload its fusion beams. Crippling a Stinger is almost as good as killing it, and it has limited firepower outside of Range 3. Furthermore, it can only fire in the FA arc. Finally, landing and re-arming operations take forever.
So, how do you take advantage of these weaknesses?
First, maintain your distance. If you close within Range 3, you deserve what you get, and what you get will be bad. Keep the range open and snipe at the Stingers. They have no shields and cannot repair themselves so there are no "wasted" damage points. Also, do your best to maneuver into their RX arc. As long as you are in the RX arc, they cannot fire at you.
Next, do not "overkill" a Stinger. Try to spread your fire among multiple Stingers to avoid wasting too much fire on a single one. Notice I said multiple Stingers not all Stingers. Doing a little damage to a lot of Stingers is just as useless as firing all of your weapons at only one Stinger. When allocating your fire, you should aim for a 10-point kill on each Stinger, but be happy with a seven-point cripple. If you score more than 10 points on a Stinger, you have let another Stinger survive. If your weapons score damage in multiples of four, use only two of them, as eight points cripples a Stinger and leaves another weapon to start working on a second one.
Remember that fighters cannot fire on the impulse after launch. This gives you a free shot at them before they can reply in kind. Take advantage of this as much as possible. Cripple as many as you can to "destroy" their fusion beams and phaser-Gs before they can fire.
Next, use seeking weapons. Drones and plasma torpedoes are serious dangers to a Stinger, and if you can maneuver them so they hit from the rear, the Stinger cannot use defensive fire. If the Stinger gets a defensive shot, at least that phaser shot will not be targeted on your ship.
Death dragging a Stinger is more of a suicide mission (for you!), but the advantage of death dragging is that you score 10 points of damage for one point of energy. That is a very efficient energy curve, but there are really only two occasions for doing this on purpose: closing on the rear of a Stinger or if the Hydran launches Stingers at close range. In either case, cripple or destroy the Stingers you cannot tractor and then tractor the rest, or at least as many as you can. You will death drag the Stingers before they can fire on you (by turning or being two impulses from launch) and get a fighter kill for one point of energy.
In fleet combat against Stingers, splitting up is a viable option. Stingers do not have shields so you do not have to worry about splitting fire over multiple shields. If you split your force, the Stingers will either focus on one portion of your force or split up themselves. If they split, you can outmaneuver them to reform your fleet with the Stingers divided up on different shields and firing arcs. This will allow you to split their fire on multiple shields and engage with more weapons that would be out of arc if they had stayed together. If the Stingers pursue only a portion of your force, then your unengaged force can fire into the rear of the Stingers and eliminate them without taking fire.
If the Stingers actually survive long enough to head for the carrier, do not let them land without some parting shots. Your goal is to prevent the Stingers from being repaired or reloaded. Landing operations limit the Hydran's options and you can easily upset the landings. When possible, launch seeking weapons at the Stingers. If the Hydran lands the Stinger, the ship becomes the target. If the Stinger does not land, it will have to deal with the seeking weapon prior to landing to reload or repair. Any of these tactics will disrupt the landing operations and limit the Hydran's options.
So, in summary, snipe from long-range, do not overkill or disperse your fire too much, use seeking weapons, hit them right after launch, maneuver into their RX arc, and death-drag if you get caught at close range. Finally, for fleet combat, splitting up is actually a good option against Stingers. With these tactics as a starting point, you can learn to effectively deal with Stingers and give that Hydran player a match to remember.

(End of FC Tactic of the Month)

SFB Tactic of the Month
WEASEL HEAT CHEAT
- Commander Andy Vancil, USS Colorado

When flying Probr ships, there are times you know your opponent is planning to launch a wild weasel to take care of your high energy acceptance torpedoes, but you still need to launch anyway. Given the nature of your weapons, going in for the anchor is a tough proposition. Launching at medium range, and then running away while he is under wild weasel restrictions is not so bad though. Eventually he will run out of shuttles, and your torpedoes rearm quickly if you can find the power.
To make the best of this situation, you should consider taking advantage of rule (OFP2.33). Here is how it works. Instead of targeting the enemy ship, you target the hex behind the enemy ship, and then plot a change of targets, to the enemy ship, for the impulse the high energy acceptance torpedo reaches that hex. As soon as your opponent launches the wild weasel, shoot it down with your phasers. By the time the high energy acceptance torpedo changes targets, the explosion period will have ended, so the torpedo will track his ship, not the wild weasel. It will circle back at him, and he will have to eat it, use another wild weasel, or shoot it (which will take a lot of phasers with the 3:1 damage ratio for high energy acceptance torpedoes).
Pulling this off does have a few complexities. First, an effective counter is for him to simply lab the torpedo as it approaches, not launching a wild weasel until after you announce (and you have to announce it) the target change. A counter to this is to launch two high energy acceptance torpedoes his way, one ballistic with a target change, the other simply targeting him. This works best if you were running away to reload, anyway, so you might as well launch all the bearing torpedoes. You get both torpedoes out quickly, but he still has to deal with them both separately.
You can also get good use out of this technique if you are at Range Zero to Range One, since he will not have an opportunity to use labs. Of course, the Probr usually does not want to be that close to anyone.
Another important thing to note is that by rule (OFP2.332), there is a four-impulse delay after changing targets before the torpedo can hit. If it enters the target hex too soon, it will do no damage and be removed. However, by targeting a hex directly behind the enemy ship, it will take at least five impulses to circle back around and hit it. Or, you can target a hex on his flank, and arrange the position of the high energy acceptance torpedo so that it will circle its target until it uses a high energy turn, meaning you can delay impact as long as you like. This requires your target to remain stationary, however.
Finally, depending on the range and how quickly your opponent launched the wild weasel, your high energy acceptance torpedo might end up reacquiring the wild weasel because it is still in the explosion period. However, all is not lost. You still get to score collateral damage, and keep your opponent under weasel restrictions much longer. If he reactivates his fire control during the explosion period, it will come up before the torpedo hits, voiding the wild weasel.
This technique works best as a surprise for someone who has not seen it, but an opponent who knows this trick is in your tool kit will have to think that much harder and use a few more resources to deal with your high energy acceptance torpedoes. And if he is doing that, he is putting less effort into shooting at your ship, which is exactly what you want.
(End of SFB Tactic of the Month)
Demotivationals
Throughout the month our graphics director places on the website various cards called Demotivationals. These are like postcards with an image and a phrase that is often used for humor. Here are the newest demotivationals since our last newsletter:

To see our previous Demotivationals click here.
Facebook Highlight of the Month
Randy Blair is running SFB at Gen Con!

Randy Blair reports: Gen Con 2015 - Western Plight scenario.
Friday, 1pm
Chuck Goodwin, the Kzinti player, won the autographed copy of Captain's Log #50.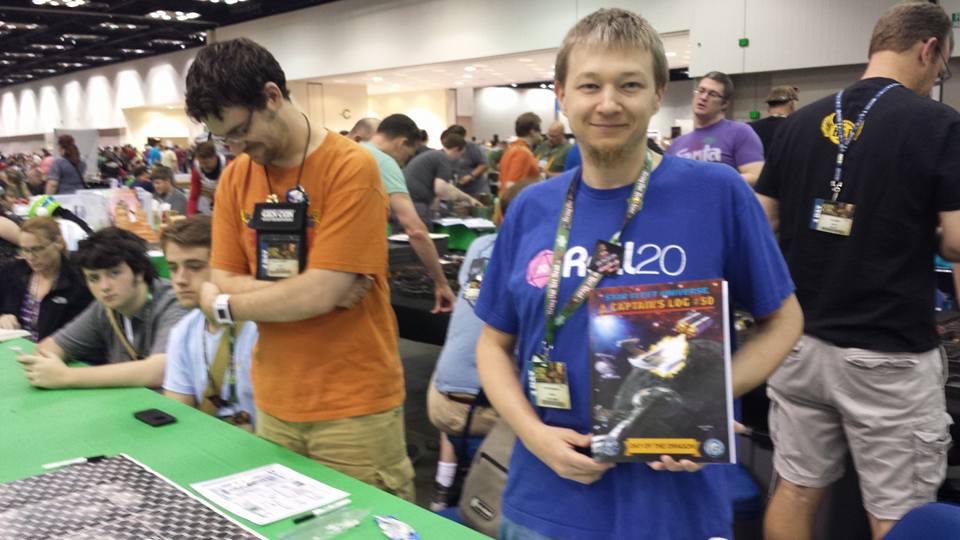 And Federation Commander is also being played at Gen Con!