Star Fleet Universe News

The BIG NEWS this month is ADB, Inc. and Mongoose Publishing have signed a contract modification which ensures that the three joint-venture product lines (A Call to Arms Star Fleet, Starline 2500, and Traveller Prime Directive) will continue and grow. This does not end the joint venture; it simply realigns the responsibilities to better match each company's strengths to the best advantage.
ADB will assume primary design responsibility for A Call to Arms Star Fleet. (Tony L. Thomas will manage the line as developer; Matthew Sprange remains the designer of record.) ADB plans to sell these as both PDFs and print-on-demand books. Revisions to Book One will include adjusting the relative power of some weapons, revising some damage scores, new seeking weapon rules, extended transporter range, some special actions will no longer preclude some others, removing most of the crew quality checks, and clarifying any confusing rules. ADB is committed to maintaining the existing ACTASF game system and improving it. The Mongoose promise to give anyone who bought Book One a free PDF of the corrected rules will be kept by ADB.
The Starline 2500 range will continue and expand. ADB will be responsible for production, marketing, sales, and quality control. The stands might be changed and all resin ships will be replaced by pewter. Until the new casting facility is fully on line, ADB will be selling 2500s by mail order only. We expect to do a major relaunch of the line in the first half of next year. This will include the missing Book One ships, several new ships, as well as changing the packaging and price structure. As a part of this, some generic 2400 freighters and bases (which were never to any particular scale) will be sold as 2425s for use with the 2500 range.
Work will accelerate on the four Traveller Prime Directive books, which will be written, produced, and marketed by ADB in both print-on-demand and PDF formats. We expect to see the first book released in the spring of 2014 and one or two of the other books later during 2014.
ADB will be the only source for new books, PDFs, and miniatures for all three product lines.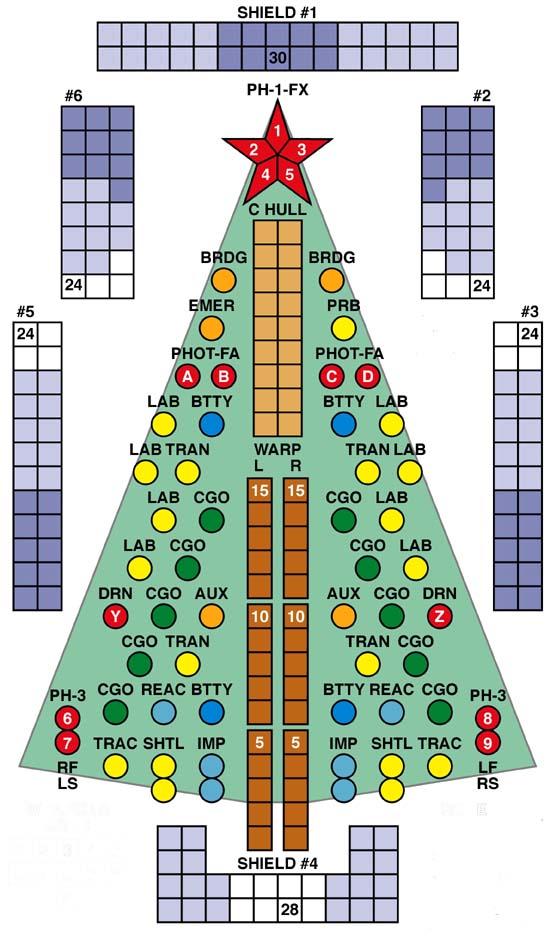 On the left: A new seasonal ship card featured in Communique #96.
On the Right: The new revised three-pieces 2500 series King Eagle (top image) with the War Eagle(bottom) for comparison.

In other news, some of you have asked about what seem to be high shipping costs on our shopping cart for non-US orders. Almost nobody pays what the cart says, but the cart cannot calculate the "actual cost" (which is what we charge) and defaults to the highest of several different options. The reason for that is that the bank allows us to reduce what we charge you but not increase it. Once we get your order, Leanna calculates the "actual cost" and reduces the charge to that amount. There is really no practical way for the cart to calculate every possible shipping situation. (If you order a magazine or module it goes in an envelope. If you order a magazine and a miniature it goes it a box.) You can always email Leanna (Sales@starfleetgames.com) and tell her what you want to order. She will pull and weigh the order and calculate the actual shipping cost and tell you. (The cart will still show the higher cost but at least you'll know what the charge will be reduced to.)

We're getting a lot of totally new customers out of the recent change in the joint venture lines, and they are not aware that ADB is the single most responsive company in the industry. We answer every email and every question, and address every complaint and every issue. (Do not assume that such questions or issues will be ignored.) We make the extra effort to educate our customers into the how and why of the way our company runs, and many of them provide valuable suggestions and other input which we implement (sometimes overnight).
WEBSITE:
Our website,
www.StarFleetGames.com
, continues to grow and improve. You are welcome to send us your requests, comments, and suggestions. Simone Pike, our graphics director, continues to update the website, do covers for the new products, shut down pirate websites, help out around the company, and learn more about the game business. One of our newest pages is for
Starline 2500
where we display photos and 3d renders of the new starships.
FACEBOOK: Jean continues to improve our page on Facebook, adding many new photos and other features.



If you haven't seen the 1,000+ pieces of art in the albums, you should drop by and visit. You don't have to be a member of Facebook to see our page, but if you are, please become our friend so you can get information in your newsfeed.

If you've already liked us on Facebook, but are not seeing our posts, then remember to check your new "Pages Feed" on the left menu. You can also go to our page and hover over the "Liked" button. Be sure that both "Show in News Feed" and "Get Notifications" are checked.
TWITTER: ADB has recently started a Twitter feed. We are ADBInc_Amarillo. You'll find news as well as links to pictures. Check us out and retweet news of interest to your own followers. We're excited and our first goal is to get 100 followers. Help us reach that, please.


VIDEOS: StarFleetGames has taken its act to YouTube and we now have a YouTube channel. Our goal is to create a video for the new product releases during each month. We have "In the Box" videos to show you what you will see when you unpack your new game. We have also done "Spotlights" on a single product or product line. So pull up a chair and join us at the movies! Our newest uploads are:
Star Fleet Marines Part 1
Star Fleet Marines Part 2
ADB Late May 2011
Starline 2500 Miniatures Review
STARBLOG: Our StarBlog has moved to a new URL and all links on StarFleetGames.com websites have been changed to match. The new site is
http://federationcommander.blogspot.com
The blog covers all aspects of the company.

RANGERS: The Rangers are up, fully operational, and doing demos! There are currently 48 Rangers listed in our database with 30 of them having advanced past Ranger Recruit, meaning they've held at least one demo.

Star Fleet Rangers are our front-line recruiters in introducing new people to our games. They are hard working, tireless promoters of the SFU. They go to conventions, stores, game clubs, and other public venues to show our games and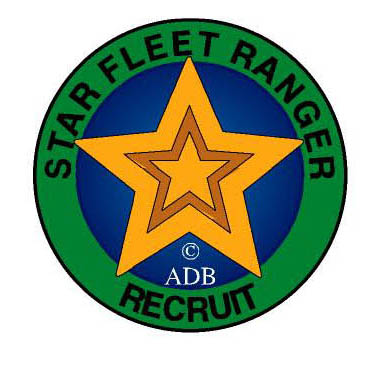 to teach potential players some basics.

Why should you be a Ranger? Well, one of the reasons is purely selfish -- you teach people to play your favorite games and "grow your own" opponents. With enough interested people you can form a battle group and even get in on playtesting if you want. You get your name in Captain's Log and awards on your plaque on the Wall of Honor. You even get Star Fleet Bucks which will help you with purchases from our storefront. Still, being able to play games face-to-face has to be one of the best reasons to do it.

So visit our Ranger page here: http://www.starfleetgames.com/rangers/index.shtml

Register and join the the Star Fleet Rangers!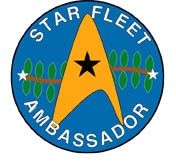 AMBASSADORS: Jean Sexton has succeeded in recruiting two ambassadors (Michael C. Baker and A. David Merritt) to carrythe word of the Star Fleet Universe to other websites. They (and Jean) were awarded the first ever "Star Fleet Ambassador Badges" as well as appropriate medals for their service to date. These ambassadors do not just repeat press releases; they answer questions, encourage discussion, and help people find the relevant documents on our website. Contact Jean Sexton if you want to volunteer for ambassador duty.
Forum
BBS

JAGDPANTHER
Take a journey with us to an ancient age, just one step up from carving game rules on clay tablets. The year 1973 was at the very dawn of the independent wargame publishing companies. Typesetting was done with a manual typewriter, print-on-demand meant the photocopier at the library, counters were printed on paper (and drawn by hand), page layout was done with scissors and cellophane tape, and two guys in a garage could turn out a wargame magazine that won two Origins Awards. The point was creativity, new ideas, and imagination. Production values would have to come later.

That magazine was JagdPanther (Hunting Panther), created and run by the same Stephen V. Cole who later co-founded Task Force Games and then went on to found Amarillo Design Bureau. We found the ancient archives of this game company (which ran from 1973-1976, producing 15 magazines, about 50 games, hundreds of variants, and dozens of game reviews) and are now placing them on e23 so they are available to collectors. (Old issues have been selling on Ebay for over $100 each.) Issue #1, Issue #2, Issue #3, Issue #4, Issue #5 and, Issue #6 are already there and further issues are being prepared for upload.
Custom Decals for Starline ships
Tenneshington Decals is proud to now offer three new decals sets, made to fit the Starline 2500 Federation BB battleship, CB heavy command cruiser, and DNL light raiding dreadnought miniatures.

Tenneshington Decals also continues to provide custom decals for all currently produced Federation Starline 2500 miniatures, as well as special sets encompassing the contents of the Federation Fleet Box and Federation Squadron Boxes 1 and 7. Decals for each of these ships are available as individual sheets along with special sheets to detail any ship with additional window blocks, sensors, hatches, and even phaser scars.

As with all their products, the names on the ships are up to the customer and all sheets are custom-printed to order.

In addition, Tenneshington Decals continues to develop decals sheets for other empires in the Starline 2500 line and the Starline 2400 miniatures.

For more information or to download the order sheet, check us out at www.tenneshington.com. Or if you prefer, email Will McCammon at: will@tenneshington.com or Tony L. Thomas at: scoutdad@tenneshington.com.
MISCON's Sanctioned Tournament for SFB, with miniatures. May 23-26, 2014, Sunday May 25, and Monday May 26, 2014 for 16 players. The all Miniatures Sanctioned Tournament will start on Sunday, at 10:00 AM and run for 10 hrs., with up to three elimination games, with the finals, starting at 10:00 AM, Monday, and run up to 6 hrs. if necessary. This will be a singleelimination tournament, and wild cards will only be used if necessary to fill a bracket, if players do not wish to continue, even if winning. Judge Harlan Haskellwill have all necessary materials, and miniatures for each player, during the Tournament.
Rated Ace Tournament 41 is underway. One of the semifinal games still needs to be finished and then the finals will be ready to start. Andrew Koch is the judge.
NetKill Patrol fourth quarter is continuing on SFBOL. Richard Schirmer maintains the statistics that make this tournament possible.
The Platinum Hat 2013 International Online SFB Tournament is in full swing. Half of the quarterfinal games have been played. Paul Scott is the judge.
The Masters 2013 Tournament is well underway. This challenging tournament has the winner of each match take his opponent's ship to fly in the next match. Five of the second round matches have been played. The judge is Andrew Koch.

Star Fleet Battles was played at the Council of Five Nations in Schenectady, New York. The final game was played online with Brett Johnson flying against Andy Koch. Congratulations to Brett for a well-flown ship. Ken Kazinski is in charge of this tournament.
ACTASF was demoed and games were played at Fall-In in Lancaster, Pennsylvania on November 16, 2013. Bill Stec, part of the Mongoose Infantry, reports people enjoyed the events.
Federation Commander was demoed at Game On! Game Con in Avon, Indiana on November 16, 2013. Sean Johnson was the ranger in charge.
Games and demos are being run in Spokane, Washington. They meet every Thursday(may move to Friday) at 2:00 pm and play till 9:00 pm, games open to start every time. You can find them at The Gamers Haven, 2114 N. Pines St., Suites 1 & 2, Spokane Valley, WA 99206, (509)443-5992 http://www.thegamershaven.net/gamers_haven.php


Do you want to run demos and promote SFU games? Consider becoming a Ranger! You have the advantage of "growing your own" opponents and of making new friends. Read more about it here: http://www.starfleetgames.com/rangers/index.shtml
HAILING FREQUENCIES: This is our newsletter and will let you know all the news for all our games. You can subscribe here. Have you missed an earlier newsletter? Click here to get caught up!
COMMUNIQUE: The latest Communique brings you more Ship Cards, scenarios, and more news from the Star Fleet Universe! It can be downloaded from the Commander's Circle.

COMMANDER'S CIRCLE: We continue to improve the Commander's Circle. All of the ships and scenarios are available as separate documents (the ships are organized by empire) so you can quickly see what is available. The FC Scenario Database and Master Ship Chart documents are also here. Our newest project was suggested by our players and is uploading low-toner Ship Cards. The Commander's Circle is the best place to find free additions to Federation Commander!



The Federation Commander site and Forum continue to grow as more gamers continue to find them. All of our games currently have topics in the Forum. If you have any comments, questions, or requests for our Graphics Director, this is the place to let her know. Come see what the commotion is about and join the Federation Commander Forum now.
We are very pleased to see the medals, honor bars, and ribbons awarded to players being incorporated into their signatures. It is exciting to see lots of interesting conversations about a wide variety of subjects. Get in on the activity!
While for new players the Federation Commander Forum is a little easier to manage, the original (Discus-based) BBS is where most product development takes place. If you have a proposal you'd like to see worked on, don't forget to make sure it is mentioned here. It also has active F&E and SFB forums where players run campaigns, Rated Ace tournaments and other SFB tournaments are organized (most FC tournaments are organized on the Forum), SVC's "My Day" appears, along with current news and strategies dealing with Prime Directive, and each issue of Captain's Log is created. While less colorful (no avatars or sigs), it is a vital part of ADB, Inc.'s communications.
F&E Strategy of the Month
EXPEDITIONARY DRONE BOMBARDMENT SHIPS FOR HIRE!
- Ensign Jeff Wile, USS Minnesota

The F&E rules provide for the various empires to provide expeditionary fleets to their allies. Each empire could produce one such fleet; the Federation could provide up to two.
There are three empires able to produce drone bombardment ships: the Klingons, Kzintis, and Federation. Each of these empires could produce ships for their own fleets, and also provide ships for service in expeditionary fleets.
Note that production of all three empires' drone bombardment ships is capped at two such ships per turn from any source (production, substitution, or conversion). That means that the Alliance powers (Federation, Kzintis, Gorns, Tholians, and Hydrans) produce twice as many drone bombardment ships as the Coalition can. They could use this to field more fleets with drone bombardment ships than the Klingons could, or they could provide drone bombardment ships to the allied fleets for combat in theaters where their opponents have no drone bombardment ships (Gorns versus Romulans, or Lyrans versus Hydrans).
How the players divide their drone bombardment ships is a free choice. In a campaign where multiple players each control an empire, a Gorn player might be willing to "bribe" his ally with economic points, ship salvage, or even intangible benefits. (I will send you X economic points and I will pay for the maintenance of a Gorn expeditionary fleet. You send me three drone bombardment ships that you pay the maintenance costs for. Any drone bombardment points I use, I will pay for separately as I use them.)
It might even be used as a form of extortion (the Romulan player telling the Klingons: "either send us 12 D6D cruisers, a mobile base and a fleet repair dock as a expeditionary fleet or forget about a Romulan invasion of the Federation on this turn!")
It could even be left to the highest bidder.
Lets say the Kzintis (due to not having enough economic points) recognize that in a future turn they will not be able to afford to build all of the ships they otherwise might have built. In exchange for a something (e.g., EPs, a salvaged ship), they agree to produce one or more drone bombardment ships for use in an expeditionary fleet. Part of the deal might specify which player will pay for the maintenance costs of the ships, as well as the costs of the drone bombardment points.
You might even have the Gorns, Tholians, and even the Federation bargain for some of the Kzintis's future production of drone bombardment ships, particularly if the Klingons fail to deliver drone ships to the Romulan and Lyran empires.
Will the Romulans outbid the Lyrans for the use of the one Klingon expeditionary fleet and the drone bombardment combat potential that it could provide? And in what form will that payment be? Such negotiations could add a whole new playing field for your next Federation & Empire game!
(End of F&E Strategy of the Month
)

PHASERS OR ANTI-DRONES?



When taking long-range drone fire and there are no acceptable targets in the arc from which you are receiving the drones it is better to use phasers for drone defense. Every time the Anti-Drone trait is used there is a risk of rolling a "one" which empties the anti-drone and reduces the defensive dice available. Using phasers, which otherwise cannot be used against enemy ships, preserves the Anti-Drone trait for later use. This assumes that phasers alone are enough to destroy the (currently) incoming drone wave. Of course, if the Anti-Drone trait is needed to save the ship from the immediate threat, they should be used now rather than later.
(End of A Call to Arms: Star Fleet Tactic of the Month)
Demotivationals
Throughout the month our graphics director places on the website various cards called Demotivationals. These are like postcards with an image and a phrase that is often used for humor.
These are the Demotivationals for the month of October:
Happy Klingons
Monday
Black Friday
Year-End Raises

To see our previous Demotivationals click here.
Mini of the Month
Every month we will feature one or more of our miniatures that has been painted by a fan. If you paint miniatures, submit pictures of your minis and they may be selected for the next Mini of the Month!
Romulan FFs.
Painting and photo by Hal Smith.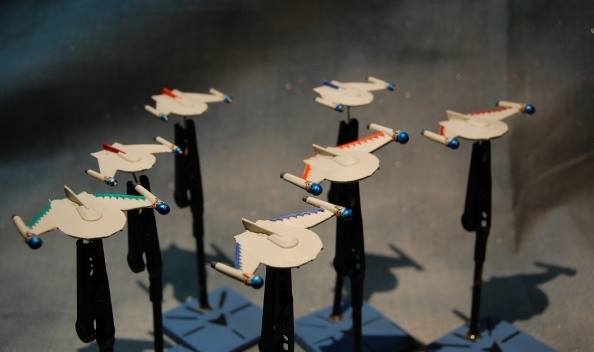 Help us pick the mini of the month on our page on Facebook. The mini with the most likes and shares will become the mini of the month. Vote for the ones you like!

New Releases
Communique #96 has been posted to the Commander's Circle
Click here to see our previous issues of Hailing Frequencies.
Recently Released
Module C6: Lost Empires Stock #5636 $27.95
Captain's Log #47 Stock #5747 $24.95
Captain's Log #47 Supplemental File Stock #5747-S $1.50
Star Fleet Marines: Last Stand Stock #2102 $34.95
Federation Commander: Reinforcements Attack, Stock # 4110, $29.95
Federation Commander Booster Pack 34 Escorts, Stock #4234, $9.95
Federation Commander Booster Pack 35 Cops & Raiders, Stock #4235, $9.95
Federation Commander Booster Pack 36 Heavies, Stock #4236, $9.95
Captain's Log #46, Stock #5746, $24.95
Starmada: Battleship Armada, Stock #6105, $16.95
To be released in 2013
Away Team Log Stock #8010 $24.95
Captain's Log #48 Stock #5748 $TBA

To be released in 2014
Tribbles vs Klingons. $TBA
A Call to Arms Star Fleet #2, BattleFleets, $TBA (JV-Mongoose)
Federation Admiral, Stock #4080, $TBA
A Call to Arms: Star Fleet Reference Cards, Stock #30001, $14.99 (JV-Mongoose)
Traveller Prime Directive Core Rulebook, $TBA (JV-Mongoose)


PDF SALES: ADB, Inc. continues its relationship with Steve Jackson Games and their e23 Warehouse. We chose e23 because they have a philosophy that agrees with ours -- our customers are honest and honorable and wouldn't aid people who want to steal our products. Furthermore, we know from experience how devastating a computer crash can be and want our customers to know that they don't have to worry about the loss of their e-products bought through e23. What do we have there? We have created a new page that allows easy access to our PDFs for sale on e23. From here you can see what we currently have posted and have links to those products.
RECENTLY RELEASED ON e23
Captain's Log #33
Battlewagon Article #2: The Battle of San Bernardino Straits
Battlewagon Article #1: Rulers of the High Seas
Captain's Log #32
Federation Comander: Academy
Federation Comander: Romulan Ship Card Pack #3
Module C6 Preview (FREE!)
SFB Commander's Rule Book Update #2
Captain's Log #31
Federation Commander: Klingon Ship Pack #3
Star Fleet Battles Module D3: Booms & Saucers
Away Team Log
Captain's Log #30



RECENTLY RELEASED ON DRIVE THRU RPG
Captain's Log #47 Supplemental File
Captain's Log #1
Star Fleet Battles Pocket Edition
Battlewagon Article #2: The Battle of San Bernardino Straits
Battlewagon Article #1: Rulers of the High Seas
Battlewagon, Second Edition
PD One: Uprising!
JagdPanther Magazine #6
Federation Comander: Academy
Valkenburg Castle
Module C6 Preview (FREE!)
PD: One Prime Adventure 1
Robots




Star Fleet Fiction
DOOMWARD AND THE VORTEX
by Michael C. Grafton
PART 4 OF 9

"Captain, this is Special Team #1. Unknown One is transmitting something to us on a tight subspace Phi-band modulation; decoding is working on it. They are not apparently using any known communication protocol; it appears to be some kind of combined digital and analogue signal. Shuttle launching now. My boarding teams are armored up and standing by the transporters. Be advised the vortex has exhibited some radical changes from the norm again. We are now observing events that may be consistent with the entire cloud inverting. It is also theoretically possible that we have been transported instead of Unknown One."
Transported? So Thr'Uule couldn't tell if he was still in his home space or the intruder was, or if both of them are now orphaned strangers in a trackless universe. If the police ship returned, he probably could count on still being on his home ground, but there was too much uncertainty about his mission to become decisively engaged before more data was in hand.
"Helm, continue to keep us between Unknown One and the vortex. Try to maintain a standoff distance outside of weapons overload range from Unknown One and far enough out from the vortex that it doesn't grab us unexpectedly.
"Guns, fire a half-salvo between Unknown One and the vortex, but make sure you miss them by a good margin. We need to get the situation calmed down until we are sure we understand what is going on.
"Science team, launch two probes at Unknown One when we close to sixty thousand kilometers. Make sure the probes don't look like weapons fire. I want a good view of their ship from all sides. Priority to weapons, scanners, and engine emissions analysis. We should not get any closer than ninety thousand kilometers except to fire probes, so plan accordingly."
"Auxiliary Control to Bridge. Unknown One is not exhibiting signs of aegis-type scanners or sensors. Their shields appear to be similar to military grade shields, although somewhat weaker than we would expect on a small cruiser or a large destroyer. They have a total warp signature of .625. We classify them as either a large class four or more likely a small class three vessel. Their scanning and targeting systems appear radically different than any we have seen before."
"Special team to Bridge. Their shielding frequency and systems appear to be somewhat different than ours; they are not coded for warp synchronization as we would assume normal, there appears to be a compound resonant effect in operation. Weapons fire analysis does not match up to any known signature; we read it as some kind of warp-accelerated delta selenium atomic maser in the W band. The output of each of these delta masers should be somewhat comparable to our primary phasers. It looks like this guy is from far, far away. Or we are."
Shawn Hantke asks: If a Klingon D6 and six fast patrol ships dock separately inside a module they take up (7+6=) 13 docking points. A D6P also takes up seven docking points. A tug with pods docked generally does not take up more space with the pods. Does a fast patrol ship tender take up more space with patrol ships docked to it?
ANSWER: No, there is no provision that patrol ship tenders with patrol ships docked to them take up more space. Each patrol ship would take up one docking point if docked separately, but not if docked to the tender.
Shawn Hantke asks: A severely crippled ship is docked to a base and the base extended its shields to protect the ship. Some damage gets through the base's shields (e.g., Spearfish drones or the leaky shields rules) and scores enough damage to cause the ship to explode. Does the explosion hit the base without its shields since the ship (and the explosion) is now inside the extended shields?
ANSWER: There is no special procedure given for this (fairly arcane) situation under (C13.731) or (C13.74). Therefore I would have to say the unit in question is treated as being outside the base's shield. (Even though the shield is enveloping the unit, it is still also protecting the base, as the rulebook says.) The explosion would be applied to that shield by (C13.74), doing double shield damage per (C13.7311).

Roch Chartrand asks: I have a frigate that is externally docked to a battle station and I would like to have a clarification on the rule (C13.761) in relation to (D6.68): Would my frigate's fire control be "disrupted" for four impulses for every turn it is docked to the base?
ANSWER: Fire control is disrupted as long as you are docked, and for four impulses after undocking, per (C13.762). However, due to (C13.7621) you will be able to hold a lock-on. You can also use labs, tactical intelligence, electronic warfare, and aegis. Also, because of (C13.761) you may fire your frigate's weapons (under passive fire control) but you cannot launch or control seeking weapons.
Roch Chartrand asks a follow-up question: By (C13.761) you may fire weapons and launch/control seeking weapons offensively, or only defensively at incoming seeking weapons?
ANSWER: If your fire control is disrupted, you may not fire weapons, even under passive fire control, or control seeking weapons, except that you can fire direct-fire weapons at seeking weapons within three hexes (D6.682). The text of (C13.761) does not change this. It is merely meant to show that there is no additional restriction on firing weapons because you are docked. You can fire weapons, but your fire control is disrupted, so that limits what you can fire at.

Francois Lemay asks: A frigate is docked to a battle station with its #1 shield facing outward from the battle station's #1 shield (i.e., the frigate's #4 shield is facing the battle station's #1 docking station). As I understand (C13.72), the frigate's shields #3, #4, and #5 are not in arc of any fire at all, but are protected by the mass and bulk of the battle station. The frigate's #1, #2, and #6 shields, however, can be hit by enemy fire.
ANSWER: You are correct.

.(
End of Admiral Vanaxilth
)
RESIDUAL DEFENSE FACTORS
Q:
Does a Residual Defense Unit...
A:
Stop right there!
It's a Residual Defense
Factor
(RDF) not a "unit" at all. Being a "unit" triggers a bunch of rules that we do not want to be bothered with. Start over...
Q:
Ahem. Does a Residual Defense Factor exist on an un-devastated planet that has never been captured (508.16)?
A:
Yes, the RDF comes into existence as soon as the attackers leave the hex and the combat phase is over.
Q:
Can a planet which has never been devastated have an RDF?
A:
Yes. The RDF exists after "the defenses" have been destroyed, and as per (508.16) the defenses of a planet are the PDUs and other units on the planet. The 10 points to devastate represents civilian and economic targets.
Q:
If planet is devastated and recovers (508.161) does it "lose" its RDF?
A:
No, the RDF remains present until the original owner of the planet returns some kind of unit with defensive capability to the planet, i.e. a PDU.
Q:
If planet is devastated, captured, liberated or un-garrisoned, and
then
recovers, does it "lose" its RDF?
A:
No. Until some other kind of defense is placed on the planet the RDF will continue to exist. Remember that the RDF is a defense element, not an economic one, and isn't really related to devastation and recovery at all.
(End of F&E Q&A)



Q: Dear Aunt Jean,
Is there any reference material that says what ranks hold what positions aboard ships, particularly Captains?

A: We've never nailed it down because there is no fixed rank. Circumstances vary -- are we at war or peace? Are we drawing down the size of the navy? Are we building like crazy? And "normal" is such a nebulous term. Still, I went to Steve Cole to see what I could find out. Here's his response.
What is "normally"?
Ships are "normally" commanded by O5 commanders. Important ships (dreadnoughts, heavy battlecruisers, some heavy cruisers) are commanded by captains. Some smaller ships (frigates) may be commanded by lieutenant commanders, but that's normally avoided. But it does happen. Command cruisers usually by commodores.
In peacetime, many ships are commanded by full captains, just to avoid having to "up or out" valuable guys we need in wartime. In wartime the casualty rate and new production usually keep most ships (smaller than command cruisers) commanded by commanders. Wartime attrition can see O4s commanding frigates and sometimes destroyers. Usually an O4 commanding a destroyer is promotable (on the promotion list, but not yet at the top).
Promotion lists are people suitable for the next rank but not promoted yet. A promotion list is normally "in order" and when promotions come available they go to whoever is on top. A senior officer (say, an admiral) may speed up or delay the promotion of an officer for any reason, but you don't push that very far. You don't want to be known as the admiral who promoted people who didn't deserve it (such people tend to lose ships) or as the admiral who blocks promotions of people he doesn't like, but there is some wiggle room. You might want to delay a promotion to keep the guy from being pulled out of your command and sent to another command that needs an officer of that higher rank. (You delay it until you're in mid-campaign and can't easily give him up.)
Send questions to Jean at design@StarFleetGames.com and SVC will decide which one Jean will answer next.
(End of Ask Aunt Jean )
Cool Stuff on the Website
In this section we will provide links to various web pages and items that we think you will find "cool".
We have recently updated the look and design of the Rangers Page, check it out here:
Rangers Page
Here is a links to our new page about our new upcoming game:
Tribbles vs Klingons
Here are links to the new pages of Starline 2500 miniatures pictures.
Starline 2500 Battleships page
Starline 2500 Federation Miniatures
Starline 2500 Klingon Miniatures
Starline 2500 Romulan Miniatures
Star Fleet Command
Starline 2500
Traveller Prime Directive
Call to Arms Star Fleet
We have also uploaded new Xander wallpapers to our Wallpapers section on the website.
Wallpapers
We have new images of our next game Star Fleet Marines posted on our BBS topic page.
STAR FLEET ALERTS
These are the press releases we send to the wholesalers, retailers, and media. You can get on the mailing list for them by asking Marketing@StarFleetGames.com to add you to the list. (Obviously, they are free.) They are uploaded to the Star Fleet Alert page

Alert 130930 Module C6 (Adobe Reader Required)
Alert 130809 Away Team Log (Adobe Reader Required)


FC Tactic of the Month
MAKE YOUR FIRST SHOT COUNT
- Captain Terry O'Carroll, HMAS New South Wales

Some weapons (such as Andromedan tractor-repulsor beams or phaser-4s) can do as much damage as an overloaded weapon without being considered overloaded weapons for the purposes of Directed Targeting. While using Directed Targeting with these weapons all the time is not a good idea, because damage can be lost by (3D4b), it can often be worth it when firing at an undamaged enemy unit.
A typical warship can have approximately 35% of its boxes disabled before any damage is lost by (3D4b). (To work out how many boxes this is, multiply the ship's Movement Cost by 35 to get a ballpark figure.) Most Andromedan ships can use this on equal point-value opponents without losing any damage.
For example, a Squadron Scale Andromedan Mamba firing an alpha strike at an undamaged Klingon D7 at Range 3 can reasonably score 50 points of damage, which yields 25 points of internal damage after knocking down the shield. Targeting weapons should never result in any lost damage in this case, but should knock out several weapons boxes while the Mamba should not suffer significant internal damage from the D7's fire. After that, the Mamba should use normal targeting. With the reduced fire coming from the D7, the Mamba will be able to empty its power absorber panels faster than the D7 can fill them. That is the critical advantage of "wearing him down faster than he wears you down."
In a squadron battle (a mothership and its satellites against a Galactic Powers squadron) it may be worthwhile splitting the initial Andromedan fire to knock out enemy weapons before concentrating on destroying the enemy ships one at a time. The commanders of besieged bases can do the same thing, firing the phaser-4s at range in order to knock out enemy weapons before the attackers can reach optimal firing range.
Rated the best Command Note in this issue.

(End of FC Tactic of the Month)



GREEN VERSUS PURPLE
- Ensign Gary Carney, HMCS Ontario

For the Andromedans, dealing with the Souldra is a nuisance. They have no crew or civilians to enslave, and no planets to conquer save for ones they have taken from somebody else. Even more annoying is their dark matter damage procedure, which leaves no stored energy in the power absorber panels (since dark matter damage goes straight to degradation, then on to internals). It would be nice to simply ignore them altogether, but they have an annoying habit of showing up for feeding time at worlds that the Andromedans would just as well keep alive, if only so the locals can be placed firmly under the lash. So, sooner or later, the Andromedans are going to have to do something about them (if the Loriyill do not do it for them, that is).
Fortunately, the doctrinal mismatch works in the Andro-medans' favor, too. That same dark matter damage procedure makes it harder for them to actually destroy Andromedan ships, rather than incapacitate them; no stored power in power absorber panels means there is no risk of cascades. Also Souldra weapons cannot damage certain types of internal boxes (so they have to rely on excess damage hits to blow things up). Plus, the usual trick the Souldra pull on most other species will not work against the Andromedans; Andromedans, for whatever reason, are completely immune to Black Shard vampirism. That means the Souldra will not be able to replenish their soul shields with power taken from Andromedan ships, although this might make the Souldra more likely to cram in as many alternate Shard types as possible.
In these circumstances, the Andromedans may want to close with the Souldra as fast as possible, staying with the Souldra as long as they can, and smash them to pieces. Souldra weapons are not as hard-hitting as Andromedan weapons; the Souldra would much rather play keep-away and lob streams of dark matter torpedoes at the Andromedans. The Andromedans have the speed to close the distance, and the firepower to do damage even if they decide to alternate their tractor-repulsor beam shots from turn to turn. Souldra shields can be strong in certain facings, but are relatively weak overall, and depend on the kind of replenishment the Andromedans are unable to provide.
The dark matter damage procedure from Souldra weapons is troubling, and Souldra ships are immune hit-and-run raids, but the Andromedans should be able to slug it out long enough to crack their defenses. The Andromedans should try to spread their satellite ships around, so their fire and that from the mothership hits several different shield facings on the Souldra at once; the more thinly the Souldra are forced to spread their shield blocks, the better. If the Souldra tries to use his dimensional phase device to escape, remember that it is a card a Souldra ship can usually only play once.
One trick worth remembering if you are fighting near an inhabited planet (which the Souldra can use as a recharge station); Shards lose the connection to their home ship beyond Range 35. If you can tractor or displace the home ship beyond that range, any Black Shards that ship has on the planet's surface will immediately crumble to dust.
The longer you give a Souldra force, the more trouble it will cause you; so get in close, hit them hard, and do not let up!
(End of SFB Tactic of the Month)
Sean is one of our Rangers. It looks like the demo he held was a success!

"We had a Federation Commander Demo at the Game On! Game Con today. We played a custom scenario called "DEMOlish the Line". The Federation had to get a ship through a Klingon blockade. The Federation succeeded and won. We gave away to copies of Academy to people who played (and the comic book to the most damaged ship). Everyone had a blast!"