Star Fleet Universe News

The BIG NEWS this month is (and sad news it is) the transfer of our company watchdog Markie to the black fleet. After a short and tragic illness, Markie was found to have an incurable condition. We all miss him, even if he barked at everyone and bit Steve Cole a few times.
We have recruited a new watchdog, Wolf, who is five pounds of loveable fur. Wolf is not afraid of anything, but he loves everyone he meets, even those without dog treats. Like Markie, he is a rescue dog from the Amarillo SPCA and lives with Jean Sexton when not on duty.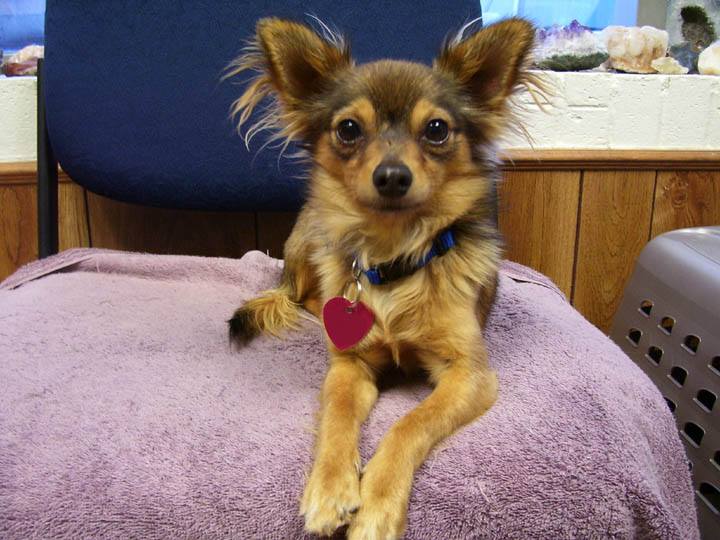 WEBSITE:
Our website,
www.StarFleetGames.com
, continues to grow and improve. You are welcome to send us your requests, comments, and suggestions. Simone Pike, our graphics director, continues to update the website, do covers for the new products, shut down pirate websites, help out around the company, and learn more about the game business. One of our newest pages is for
Starline 2500
where we display photos and 3d renders of the new starships.
FACEBOOK: Jean continues to improve our page on Facebook, adding many new photos and other features.


If you haven't seen the 1,000+ pieces of art in the albums, you should drop by and visit. You don't have to be a member of Facebook to see our page, but if you are, please become our friend so you can get information in your newsfeed.

If you've already liked us on Facebook, but are not seeing our posts, then remember to check your new "Pages Feed" on the left menu. You can also go to our page and hover over the "Liked" button. Be sure that both "Show in News Feed" and "Get Notifications" are checked.
TWITTER: ADB has recently started a Twitter feed. We are ADBInc_Amarillo. You'll find news as well as links to pictures. Check us out and retweet news of interest to your own followers. We're excited and our first goal is to get 100 followers. Help us reach that, please.


VIDEOS: StarFleetGames has taken its act to YouTube and we now have a YouTube channel. Our goal is to create a video for the new product releases during each month. We have "In the Box" videos to show you what you will see when you unpack your new game. We have also done "Spotlights" on a single product or product line. So pull up a chair and join us at the movies! Our newest uploads are:
Star Fleet Marines Part 1
Star Fleet Marines Part 2
ADB Late May 2011
Starline 2500 Miniatures Review
STARBLOG: Our StarBlog has moved to a new URL and all links on StarFleetGames.com websites have been changed to match. The new site is
http://federationcommander.blogspot.com
The blog covers all aspects of the company.

RANGERS: The Rangers are up, fully operational, and doing demos! There are currently 48 Rangers listed in our database with 30 of them having advanced past Ranger Recruit, meaning they've held at least one demo.

Star Fleet Rangers are our front-line recruiters in introducing new people to our games. They are hard working, tireless promoters of the SFU. They go to conventions, stores, game clubs, and other public venues to show our games and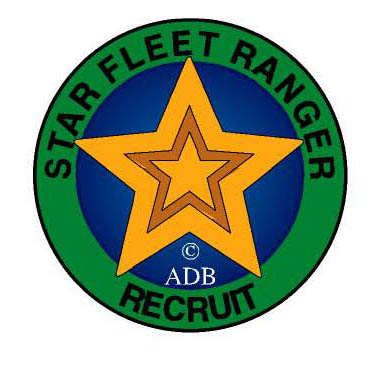 to teach potential players some basics.

Why should you be a Ranger? Well, one of the reasons is purely selfish -- you teach people to play your favorite games and "grow your own" opponents. With enough interested people you can form a battle group and even get in on playtesting if you want. You get your name in Captain's Log and awards on your plaque on the Wall of Honor. You even get Star Fleet Bucks which will help you with purchases from our storefront. Still, being able to play games face-to-face has to be one of the best reasons to do it.

So visit our Ranger page here: http://www.starfleetgames.com/rangers/index.shtml

Register and join the the Star Fleet Rangers!


AMBASSADORS: Jean Sexton has succeeded in recruiting two ambassadors (Michael C. Baker and A. David Merritt) to carry the word of the Star Fleet Universe to other websites. They (and Jean) were awarded the first ever "Star Fleet Ambassador Badges" as well as appropriate medals for their service to date. These ambassadors do not just repeat press releases; they answer questions, encourage discussion, and help people find the relevant documents on our website. Contact Jean Sexton if you want to volunteer for ambassador duty.
Forum
BBS

JAGDPANTHER
Take a journey with us to an ancient age, just one step up from carving game rules on clay tablets. The year 1973 was at the very dawn of the independent wargame publishing companies. Typesetting was done with a manual typewriter, print-on-demand meant the photocopier at the library, counters were printed on paper (and drawn by hand), page layout was done with scissors and cellophane tape, and two guys in a garage could turn out a wargame magazine that won two Origins Awards. The point was creativity, new ideas, and imagination. Production values would have to come later.

That magazine was JagdPanther (Hunting Panther), created and run by the same Stephen V. Cole who later co-founded Task Force Games and then went on to found Amarillo Design Bureau. We found the ancient archives of this game company (which ran from 1973-1976, producing 15 magazines, about 50 games, hundreds of variants, and dozens of game reviews) and are now placing them on e23 so they are available to collectors. (Old issues have been selling on Ebay for over $100 each.) Issue #1, Issue #2, Issue #3, Issue #4, Issue #5 and, Issue #6 are already there and further issues are being prepared for upload.
Custom Decals for Starline ships
Tenneshington Decals is proud to now offer three new decals sets, made to fit the Starline 2500 Federation BB battleship, CB heavy command cruiser, and DNL light raiding dreadnought miniatures.

Tenneshington Decals also continues to provide custom decals for all currently produced Federation Starline 2500 miniatures, as well as special sets encompassing the contents of the Federation Fleet Box and Federation Squadron Boxes 1 and 7. Decals for each of these ships are available as individual sheets along with special sheets to detail any ship with additional window blocks, sensors, hatches, and even phaser scars.

As with all their products, the names on the ships are up to the customer and all sheets are custom-printed to order.

In addition, Tenneshington Decals continues to develop decals sheets for other empires in the Starline 2500 line and the Starline 2400 miniatures.

For more information or to download the order sheet, check us out at www.tenneshington.com. Or if you prefer, email Will McCammon at: will@tenneshington.com or Tony L. Thomas at: scoutdad@tenneshington.com.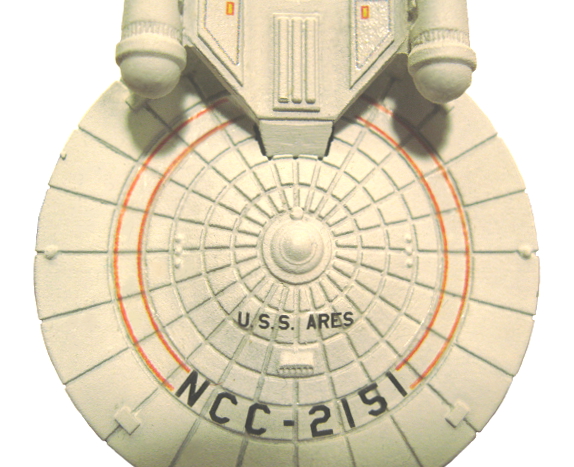 Rated Ace Tournament #42 is well started. Three-quarters of the first round games have been played and three of the second round games have been played. Bill Schoeller is the judge for this tournament.


NetKill Patrol first quarter is in its second month on SFBOL. Richard Schirmer maintains the statistics that make this tournament possible.


The Platinum Hat 2013 International Online SFB Tournament has replaced a third round player who had to drop out. Everything is waiting on that third-round game. Paul Scott is the judge.


The Masters 2013 Tournament
is well underway. This challenging tournament has the winner of each match take his opponent's ship to fly in the next match. Only one third-round game is left to be played. The judge is Andrew Koch.
STRATCON 2014
This all-SFU convention will be held in the southern Nashville region 7-14 June 2014 (eight days) at Clarion Inn & Suites, 2227 Old Fort Parkway, Murfreesboro, Tennessee 37129 (615) 896-2420. Ask for the StratCon room rate. StratCon is organized primarily by and for the F&E community but is open to all SFU games and gamers. The cost will be under $75 per player for the entire week, a fraction of the entry and gaming costs charged by Origins. (That is why it is not being held at Origins. It was announced in the last issue of Communique that ADB, Inc., will no longer attend that convention.) Contact stratcon@starfleetgames.com for more information.

On February 22, 2014 there will be a demo of Star Fleet Battles in South Charleston, West Virginia. This will be at Lost Legion: The Rifleman located at 600 D Street, from noon until 4:00 pm. Larry Hayes is the Ranger in charge.

GnomeCon will be held in Savannah, Georgia April 11-13, 2014. Michael Baker will be running Shootout in the Asteroid Belt, a Star Fleet Battles Cadet Game on Saturday, April 12 from 8:00 pm to 1:00 am. There will be room for up to 6 players flying Federation, Klingon, and Kzinti ships. Michael also said that you can show up early for an introduction to Star Fleet Battle Force.
MISCON's Sanctioned Tournament for SFB with miniatures will be held on Sunday May 25, and Monday May 26, 2014 and will accommodate 16 players. The all Miniatures Sanctioned Tournament will start on Sunday, at 10:00 am and run for 10 hours, with up to three elimination games. The finals will start 10:00 am, Monday, and run up to 6 hours if necessary. This will be a single elimination tournament, and wild cards will only be used if necessary to fill a bracket, if players do not wish to continue, even if winning. Judge Harlan Haskell will have all necessary materials, and miniatures for each player, during the tournament.
Games are held in Spokane, Washington on an irregular basis. Contact them to see if there's a game scheduled. They meet at The Gamers Haven, 2114 N. Pines St., Suites 1 & 2, Spokane Valley, WA 99206, (509) 443-5992 http://www.thegamershaven.net/gamers_haven.php

Do you want to run demos and promote SFU games? Consider becoming a Ranger! You have the advantage of"growing your own" opponents and of making new friends. Read more about it here: http://www.starfleetgames.com/rangers/index.shtml

HAILING FREQUENCIES: This is our newsletter and will let you know all the news for all our games. You can subscribe here. Have you missed an earlier newsletter? Click here to get caught up!
COMMUNIQUE: The latest Communique brings you more Ship Cards, scenarios, and more news from the Star Fleet Universe! It can be downloaded from the Commander's Circle.

COMMANDER'S CIRCLE: We continue to improve the Commander's Circle. All of the ships and scenarios are available as separate documents (the ships are organized by empire) so you can quickly see what is available. The FC Scenario Database and Master Ship Chart documents are also here. Our newest project was suggested by our players and is uploading low-toner Ship Cards. The Commander's Circle is the best place to find free additions to Federation Commander!



The Federation Commander site and Forum continue to grow as more gamers continue to find them. All of our games currently have topics in the Forum. If you have any comments, questions, or requests for our Graphics Director, this is the place to let her know. Come see what the commotion is about and join the Federation Commander Forum now.
We are very pleased to see the medals, honor bars, and ribbons awarded to players being incorporated into their signatures. It is exciting to see lots of interesting conversations about a wide variety of subjects. Get in on the activity!
While for new players the Federation Commander Forum is a little easier to manage, the original (Discus-based) BBS is where most product development takes place. If you have a proposal you'd like to see worked on, don't forget to make sure it is mentioned here. It also has active F&E and SFB forums where players run campaigns, Rated Ace tournaments and other SFB tournaments are organized (most FC tournaments are organized on the Forum), SVC's "My Day" appears, along with current news and strategies dealing with Prime Directive, and each issue of Captain's Log is created. While less colorful (no avatars or sigs), it is a vital part of ADB, Inc.'s communications.
F&E Strategy of the Month
ACHILLES AND THE TORTOISE
- Cadet Patrick Sledge, USS Ohio

While rule (308.3) details the conditions under which an attacker can win an approach battle, attackers should be mindful that proceeding straight to the fixed defenses after winning an approach round is not always desirable.
By offering further approach rounds even after satisfying the conditions to proceed to the fixed location, an attacker opens up the possibility of devaluing an opponent's fixed defenses. In short, you give yourself an opportunity to inflict more damage on key units of the defending fleet before fixed defenses can ever play a role in the combat.
So next time you are attacking a fixed position, consider if you would be better off getting straight to your target or continuing to approach and giving your opponent a chance to cheapen the value of his defense.

(End of F&E Strategy of the Month
)

SHOOT THE REDSHIRT FIRST



Players will often have a small ship use Intensify Defensive Fire! to protect a larger, more valuable ship. It may be better to launch drones at the smaller ship than the larger one.
The larger ship is far harder to kill. It will have all of its own defenses, plus some of the smaller ship's phasers, while the smaller ship will have only its own defenses. This will make the smaller "redshirt" ship a better target for your drones. Once it is gone, it's easier to attack the big ship.
Alternatively, blow up the smaller ship with direct-fire weapons before it can fire to defend the larger ship. This is not ideal, because it means your preferred target is not being damaged, but it is better than attacking directly into the strongest defense and probably causing less overall damage to the enemy force.
(End of A Call to Arms: Star Fleet Tactic of the Month)
Demotivationals
Throughout the month our graphics director places on the website various cards called Demotivationals. These are like postcards with an image and a phrase that is often used for humor.
These are the Demotivationals for the month of January:

Explosions
Famous Last Words
Keep Calm
Success

To see our previous Demotivationals click here.
Mini of the Month
Every month we will feature one or more of our miniatures that has been painted by a fan. If you paint miniatures, submit pictures of your minis and they may be selected for the next Mini of the Month!

Mini's painted by Jamie Chance.


Help us pick the mini of the month on our page on Facebook. The mini with the most likes and shares will become the mini of the month. Vote for the ones you like!

New Releases
Communique #98 has been posted to the Commander's Circle
Click here to see our previous issues of Hailing Frequencies.
Recently Released
Module C6: Lost Empires Stock #5636 $27.95
Captain's Log #47 Stock #5747 $24.95
Captain's Log #47 Supplemental File Stock #5747-S $1.50
Star Fleet Marines: Last Stand Stock #2102 $34.95
Federation Commander: Reinforcements Attack, Stock # 4110, $29.95
Federation Commander Booster Pack 34 Escorts, Stock #4234, $9.95
Federation Commander Booster Pack 35 Cops & Raiders, Stock #4235, $9.95
Federation Commander Booster Pack 36 Heavies, Stock #4236, $9.95
Captain's Log #46, Stock #5746, $24.95
Starmada: Battleship Armada, Stock #6105, $16.95

To be released in 2014
Away Team Log Stock #8010 $24.95
Captain's Log #48 Stock #5748 $24.95
Fed Com Tactics Manual, SKU 4009, $TBA
SFB Fed Master Starship Book, SKU 5432, price $TBA
Traveller Prime Directive Core Rulebook, price $TBA
A Call to Arms Star Fleet: Book One Revision Two
F&E Minor Empires, SKU 3214, price $TBA
A new Starmada book for both editions
New starships for the 2500 (1/3125) range including Tholian PC, DD, CA, TK5, DN; Klingon B10; Orion BR, DW, BC, BCH, DN.
New starships for the 2400 (1/3788) range including heavy war destroyers and the jumbo freighter.
Tribbles vs Klingons. $TBA
Federation Admiral, Stock #4080, $TBA

PDF SALES: ADB, Inc. continues its relationship with Steve Jackson Games and their e23 Warehouse. We chose e23 because they have a philosophy that agrees with ours -- our customers are honest and honorable and wouldn't aid people who want to steal our products. Furthermore, we know from experience how devastating a computer crash can be and want our customers to know that they don't have to worry about the loss of their e-products bought through e23. What do we have there? We have created a new page that allows easy access to our PDFs for sale on e23. From here you can see what we currently have posted and have links to those products.
RECENTLY RELEASED ON Warehouse 23 (e23 been joined with and is now known as Warehouse 23. The website is down for maintenance but should be working again soon.)
Asteroid Zero Four
Prochorovka: Armor at Kursk
Captain's Log #33
Battlewagon Article #2: The Battle of San Bernardino Straits
Battlewagon Article #1: Rulers of the High Seas
Captain's Log #32
Federation Comander: Academy
Federation Comander: Romulan Ship Card Pack #3
Module C6 Preview (FREE!)
SFB Commander's Rule Book Update #2
Captain's Log #31
Federation Commander: Klingon Ship Pack #3
Star Fleet Battles Module D3: Booms & Saucers




RECENTLY RELEASED ON DRIVE THRU RPG
Asteroid Zero Four
Star Fleet Battles Designer's Edition
Starmada Nova Edition: Romulan Armada
Starmada Admiral Edition: Romulan Armada
Starmada Nova Edition: Klingon Armada
Starmada Admiral Edition: Klingon Armada
Prochorovka: Armor at Kursk
Captain's Log #47 Supplemental File
Captain's Log #1
Star Fleet Battles Pocket Edition
Battlewagon Article #2: The Battle of San Bernardino Straits
Battlewagon Article #1: Rulers of the High Seas
Battlewagon, Second Edition





Star Fleet Fiction
DOOMWARD AND THE VORTEX
by Michael C. Grafton
PART 6 OF 9

"Captain, Special Team One here. Unknown One is back on scanners at three hundred twenty thousand kilometers. It is putting out 300% of normal maximum scanning ECCM and generating data links to the frigates. We are now designating this as a light cruiser class scout or survey ship. Sensor data seems to indicate the structures we thought were shuttle balconies are phased array antennae. They are directly in our track. We suspect they are analyzing our engine emissions and ion trail. They have launched what we judge to be probe drones onto our ion trail."
"Drop a mine now set for frigate and larger targets. Unknown One can pay for sniffing our footsteps. Navigation, mark this mine on your plot so we don't ram it if Unknown One misses it and we have to maneuver while we wait for the vortex."
"Captain, Astrophysics here. Spectral fingerprint of Vampire Seven appears to indicate it was equipped with a high output antimatter lithium titanium trioxide warhead. Other warheads showed reasonably normal output spectra for conventional nuclear warheads."
"Auxiliary Con to Bridge. Vortex ahead at 170,000 kilometers, warp 2.15 course 21.07 mark 3. No sign of Thiefbreaker. Thiefbreaker is now overdue, or it was not transported. Unknown Three and Unknown Four are closing. They are about ten thousand kilometers apart. Range ninety thousand kilometers off our number three shield."
"Helm, slow to warp 2.2 and turn around when we approach the vortex. I want the science teams to get all the data they can. As soon as the vortex is confirmed in the collecting phase, we will be entering. Power to the disruptors. Overload all disruptors."
"Unknown Three and Unknown Four firing at seventy thousand kilometers. Delta maser batteries appear to be fairly ineffective. The frigates' weapon ports and arcs are being added to our plot. The fire mostly was blocked by reinforcement, but all reinforcement is now down. Heavy power buildup in what we think is Unknown Four's heavy weapon mount. Unknown Four firing heavy weapon."
WHAM! Doomward rocked with a rattle.
Randy Blair asks: A King Eagle launches a shotgunned plasma-R torpedo and the following targets are available: Federation heavy cruiser, ground-based defense phaser-4, small fighter ground base, defense satellite, and the planet's surface itself. Are those all acceptable targets for the shotgun load? Rule (FP7.22) does not seem to give any restrictions on the target types.
ANSWER: The only restriction is that each torpedo must be launched at a different target. As long as you are within five hexes of the planet so you can target the ground installations and can launch at the defense satellite under its targeting rules, you would be able to select those five targets.

Troy Latta asks: We would like to confirm rule (FQ1.563). Should that really be ECM or is it ECCM?
ANSWER: Per the after action report in Captain's Log #29, the quantum wave torpedo indeed has three points of ECM.

Mike Johnson asks: Does the Tournament King Eagle's plasma-R torpedo have any launching restrictions? I seem to remember hearing that it could track any target in the FA arc, but had to actually launch in the same direction as the ship. I guess the question is whether the plasma-R torpedo launcher is fixed as per (FP3.11).
ANSWER: By (FP3.11), the torpedo must be launched straight ahead, as it is not a swivel launcher (only bases and advanced technology ships have swivel launchers for their plasma-R torpedoes).

Josh Driscol asks: A WYN auxiliary tournament cruiser (with two B-racks and two plasma-F torpedoes in its option package) had six drones on the map, and launched both plasma-Fs. It was my understanding that you had to control the plasma at the time of launch, but my opponent argued that he could immediately release control involuntarily.
ANSWER: The launch was illegal. In order to launch a plasma torpedo, you must have an available control channel on the impulse of launch. The WYN player would have needed to first drop control of two drones to launch the two plasma torpedoes.
Now, he could have managed to get all eight seeking weapons on the board by doing something like this: Launch two plasma torpedoes and four drones on one impulse. On the following impulse, release the plasma torpedoes to their own tracking, and then launch two more drones. Or, with five drones on the board, launch a single plasma torpedo on one impulse, and launch the other one the following impulse, after releasing the first one. But with six drones on the board, he cannot launch his plasma torpedoes without dropping control of at least one of them.

Brendan Lally asks: If I have six drones in flight in my modified WYN auxiliary tournament cruiser can I launch two plasma-F torpedoes from a range greater than five (like a passive launch) without having to use control channels?
ANSWER: Nice try, but no, see rule (D19.224).

Lieutenant Kilgore asks: I blew up the Gorn ship before it launched its plasma torpedo. Can it still launch it?
ANSWER: No.
(
End of Admiral Vanaxilth
)
STASIS FIELD GENERATORS
Q: If I want to use directed damage on a carrier group, how does that interact with SFGs freezing some of the ships in the group (312.271)?
A: Only the smallest escort can be frozen, and, if it is placed in stasis, it is not considered part of the group anymore. The rest of the group could then be targeted by your one directed damage attack if you choose to not used directed damage on the frozen ships.

Q: You are only allowed to target the outermost escort with an SFG (312.271), so are you generally hoping for random choices to get the rest?
A: Correct. Only the ships selected for the random roll can be frozen. Only the smallest ship in a group can be selected by the attacker, and then the defender chooses his ships by selecting any unselected ships including but not limited to the next smallest ships in the group that were not selected.

Q: New sector bases were added to the game, but not to the SFG rules charts. What table would a sector base with a single SFG (452.11) use? (The rule limits sector bases to one SFG.)
A: A sector base with the one allowed SFG would use the SBA (starbase) tables. It would use SBA-1, -2, or -3 depending on the number of targets but cannot use SBA-4 because no unit with only one SFG can use that.
(End of F&E Q&A)



Q: Dear Aunt Jean,
On a Federation starship, who gets picked first to go on a dangerous mission to a planet? Members of the bridge crew or someone else?
A: According to Steven Petrick, Fralli on starship crews are always the first pick for this duty. First, nobody cares if you lose them or "accidentally" leave them behind. Second, few planetary predators will eat a Fralli.

No, really, in the Star Fleet Universe, there are people that are trained to handle difficult situations. The group chosen for the mission is typically called the "away team." Typically the bridge crew is far too highly trained and essential to send down to be eaten by the Hfhadjlyu with its many-tentacled mouth and thousands of teeth lining its gullet. Many gaming groups run two sets of characters -- one set that deals with "safe" situations and the other that goes into danger.
Send questions to Jean at
design@StarFleetGames.com
and SVC will decide which one Jean will answer next.
(End of Ask Aunt Jean )
Cool Stuff on the Website
In this section we will provide links to various web pages and items that we think you will find "cool".
We have recently updated the look and design of the Rangers Page, check it out here:
Rangers Page
Here is a links to our new page about our new upcoming game:
Tribbles vs Klingons
Here are links to the new pages of Starline 2500 miniatures pictures.
Starline 2500 Battleships page
Starline 2500 Federation Miniatures
Starline 2500 Klingon Miniatures
Starline 2500 Romulan Miniatures
Star Fleet Command
Starline 2500
Traveller Prime Directive
Call to Arms Star Fleet
We have also uploaded new Xander wallpapers to our Wallpapers section on the website.
Wallpapers
We have new images of our next game Star Fleet Marines posted on our BBS topic page.
STAR FLEET ALERTS
These are the press releases we send to the wholesalers, retailers, and media. You can get on the mailing list for them by asking Marketing@StarFleetGames.com to add you to the list. (Obviously, they are free.) They are uploaded to the Star Fleet Alert page

Alert New Year (Adobe Acrobat Required)
Alert 131221 Joint Venture (Adobe Acrobat Required)
Alert 131220 Schedule (Adobe Acrobat Required)
Alert Christmas (Adobe Acrobat Required)


FC Tactic of the Month
HOW TO MOVE TWO SPACES IN THREE MOVES
- Ensign Duane Nordeen, USS Utah

Suppose you are moving at Baseline Speed 24, but only want to move two hexes. This could be to avoid overload range against a Federation ship, gain a Range 1 shot on a drone wave, etc. The most obvious method is to decelerate, but this costs energy. So how can you do this, without using energy? By using sideslips.
On your first move, sideslip. It does not matter which direction. For this example, we will sideslip left. Next move straight, and then sideslip right. The hex you end up in is two hexes from your starting point. You have managed to end up exactly where you would have if you had decelerated, added three hexes to satisfying your turn mode count, but you have not used any energy. You can now use that energy for something else.
So go tease that Federation cruiser by maneuvering to Range 9 without using energy for a deceleration. His overloaded photons won't even get a chance to fire before your disruptors penetrate his shield and knock one of them out.

(End of FC Tactic of the Month)



BOOMERANG MISSILES
- Lieutenant Commander Peter Bakija, USS New York

Mæsron tachyon missiles are rarely used as Alpha Octant drones are in an anchor attack (where the captain of the drone armed ship tractors his target and launches drones from Range 1 as his opponent cannot get away or use a wild weasel). This is due to the four-impulse delay that tachyon missiles have before they can detonate after launch (OFD1.331).
Rather than avoiding a Range-1 anchor and missile launch, the Mæsron captain should consider using the four-impulse delay to his advantage.
If a tachyon missile enters the hex of its target before that delay is over, it adopts an evasion plot until the delay clears, at which point it begins seeking its target again (OFD1.321). As a result, a Mæsron captain can tractor an opponent, launch tachyon missiles from Range 1, and have them fly over his target. Through judicious use of turns and the missiles' High Energy Turns, the missiles can strike non-facing, possibly down shields on the target.
Granted, most Mæsron ships cannot launch more than one or two tachyon missiles at a time, and the four-impulse delay gives a targeted ship ample time to deal with the tachyon missile, but under the appropriate circumstances, a Mæsron captain can boomerang his missiles to victory.
(End of SFB Tactic of the Month)
Federation cruiser and Romulan War Eagle duke it out in a game of SFB at Questing Knight Games.