Star Fleet Universe News

THE BIG NEWS: Federation Commander Scenario Log
This month's big news is that we honored your request to collect the 57 scenarios published in various issues of Captain's Log into a single book: the Federation Commander Scenario Log.
This 48-page book will be loaded to the PDF stores in about a week, and we will offer hard copies for sale by mail order.
WEBSITE:
Our website, www.StarFleetGames.com, continues to grow and improve. You are welcome to send us your requests, comments, and suggestions. Simone Pike, our graphics director, continues to update the website, do covers for the new products, shut down pirate websites, help out around the company, and learn more about the game business. One of our newest pages is for Starline 2500 where we display photos and 3d renders of the new starships.

FACEBOOK:
Jean continues to improve our page on Facebook, adding many new photos and other features.
If you haven't seen the 1,000+ pieces of art in the albums, you should drop by and visit. You don't have to be a member of Facebook to see our page, but if you are, please become our friend so you can get information in your newsfeed.
If you've already liked us on Facebook, but are not seeing our posts, then remember to check your new "Pages Feed" on the left menu. You can also go to our page and hover over the "Liked" button. Be sure that "Get Notifications" is checked.
TWITTER:
ADB has recently started a Twitter feed. We are ADBInc_Amarillo. You'll find news as well as links to pictures. Check us out and retweet news of interest to your own followers. We're excited and our first goal is to get 100 followers. Help us reach that, please.


VIDEOS:
StarFleetGames has taken its act to YouTube and we now have a YouTube channel. Our goal is to create a video for the new product releases during each month. We have "In the Box" videos to show you what you will see when you unpack your new game. We have also done "Spotlights" on a single product or product line. So pull up a chair and join us at the movies! Our newest uploads are:
Star Fleet Marines Part 1
Star Fleet Marines Part 2
ADB Late May 2011
Starline 2500 Miniatures Review
Star Fleet Battle Force in the box
STARBLOG:
Our StarBlog has moved to a new URL and all links on StarFleetGames.com websites have been changed to match. The new site is http://federationcommander.blogspot.com
The blog covers all aspects of the company.
STAR FLEET'S LEGIONS EXPAND:

Star Fleet Legions isn't a new game; it is all of you who play any of our Star Fleet Universe games.
For a game universe that is 36 years old, it seems odd (but very gratifying) that the number of active players is growing, not diminishing. We can tell this by the number of people on the fan pages, the number of Rangers and battle groups, the number of new Starlist entries, and of course by the sales numbers.
Starlist is growing by an average of 10 new entries and five updates per month. There are 1,240 active names on the list (plus overseas, Canada, and those who last contacted us in 1991-2004). Not on Starlist? Fill out your application here:http://www.starfleetgames.com/starlist.shtml.
Battle groups have been forming up left and right. We started with one in Tennessee. Now there are battle groups in California, Colorado, Florida, Indiana, New York, Ohio, Texas, and Washington. We've gone international with groups in Canada and England. Battle groups are doing demos, tournaments, and game days in stores and conventions. Do you have a group you game with? Join us here: http://www.starfleetgames.com/battlegroup/index.shtml
How have these battle groups been forming? Usually through the hard work of a Ranger. Rangers run demos, start game days, contact conventions, reach out to stores, and promote Star Fleet Universe games. Do you want to be a Ranger? Start here: http://www.starfleetgames.com/rangers/index.shtml

If you are on Facebook, you have no doubt heard of ADB's page on Facebook. Did you know there are fan pages galore? Fan pages are groups that are started and administered by fans. They are independent of ADB, so we may not know about all of them. These are ones we know about that support the Star Fleet Universe:
So join us on Facebook and get a fix of your favorite game there, too!


RANGERS:
The Rangers are up, fully operational, and doing demos! There are currently 50 Rangers listed in our database with 30 of them having advanced past Ranger Recruit, meaning they've held at least one demo.
Star Fleet Rangers are our front-line recruiters in introducing new people to our games. They are hard working, tireless promoters of the SFU. They go to conventions, stores, game clubs, and other public venues to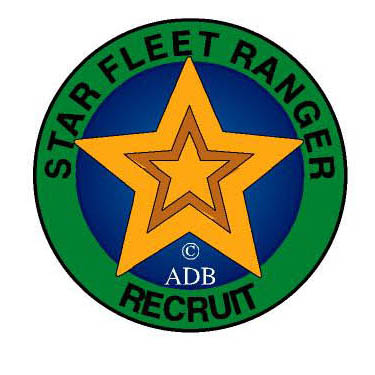 show our games and to teach potential players some basics.
Why should you be a Ranger? Well, one of the reasons is purely selfish -- you teach people to play your favorite games and "grow your own" opponents. With enough interested people you can form a battle group and even get in on playtesting if you want. You get your name in Captain's Log and awards on your plaque on the Wall of Honor. You even get Star Fleet Bucks which will help you with purchases from our storefront. Still, being able to play games face-to-face has to be one of the best reasons to do it.
So visit our Ranger page here: http://www.starfleetgames.com/rangers/index.shtml

Register and join the the Star Fleet Rangers!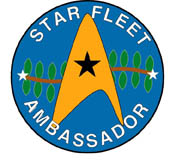 AMBASSADORS:
Jean Sexton has succeeded in recruiting two ambassadors (Michael C. Baker and A. David Merritt) to carry the word of the Star Fleet Universe to other websites. They (and Jean) were awarded the first ever "Star Fleet Ambassador Badges" as well as appropriate medals for their service to date. These ambassadors do not just repeat press releases; they answer questions, encourage discussion, and help people find the relevant documents on our website. Contact Jean Sexton if you want to volunteer for ambassador duty.
Forum
BBS

JAGDPANTHER
Take a journey with us to an ancient age, just one step up from carving game rules on clay tablets. The year 1973 was at the very dawn of the independent wargame publishing companies. Typesetting was done with a manual typewriter, print-on-demand meant the photocopier at the library, counters were printed on paper (and drawn by hand), page layout was done with scissors and cellophane tape, and two guys in a garage could turn out a wargame magazine that won two Origins Awards. The point was creativity, new ideas, and imagination. Production values would have to come later.
That magazine was JagdPanther (Hunting Panther), created and run by the same Stephen V. Cole who later co-founded Task Force Games and then went on to found Amarillo Design Bureau. We found the ancient archives of this game company (which ran from 1973-1976, producing 15 magazines, about 50 games, hundreds of variants, and dozens of game reviews) and are now placing them on Warehouse 23 so they are available to collectors. (Old issues have been selling on Ebay for over $100 each.) Issue #1, Issue #2, Issue #3, Issue #4, Issue #5, Issue #6, Issue #7, Issue #8, Issue #9, Issue #10, Issue #11, Issue #12, Issue #13, Issue #14 and Issue # 15 are uploaded.
Custom Decals for Starline ships
Tenneshington Decals continues to provide custom decals for all currently produced Federation Starline 2500 miniatures.
In addition to the legacy fleet and squadron box sets, decals for each of the ships are available as individual sheets, along with special sheets to detail any ship with additional window blocks, sensors, hatches, and even phaser scars.
As with all of their products, the names on the ships are up to the customer and all sheets are custom-printed to order.
*** Newly announced in November, decals sheets for Starline 2400 Federation miniatures are well into design, with decals for other empires in both Starline 2400 and Starline 2500 lines in development. ***
For more information or to download the order sheet, check them out at www.tenneshington.com. Or if you prefer, email Will McCammon at: will@tenneshington.com or Tony L. Thomas at: scoutdad@tenneshington.com.
Jupiter IV Decals is a source of decals for the 2400 line and will do custom decals as well as all official SFB names. In the near future Jupiter IV will move into the 2500 line and will work to get every listed name on the Starfleet registry completed in both scales.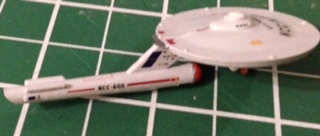 Rated Ace Tournament #45 is moving along quickly. All but one second round game has been played. One third round game is also complete. Gregg Dieckhaus is the judge.

World League is a team tournament, where three-player teams compete against each other. The first round is a round robin style event where teams score points for each game played (four points for a win, two point for a loss, one point for a mutually agreed tie/unfinished game, zero points for a no show). After the first round, the top four teams will advance to a single elimination ladder, by team, so there will be two rounds of finals (four teams then two teams). The eight teams are busily fighting each other. Peter Bakija is the organizer of this tournament.

NetKill Patrol's 2015 second quarter patrol has ended. Brendan Lally came in first; John Rigley was in second place; Seth Shimansky was in third. These three will play to see who wins the tournament. In the meantime, the third quarter competition has started. Richard Schirmer maintains the statistics that make this tournament possible
Ranger James Everett will be doing a Federation Commander demo at Treefort Games in Fayetteville, Georgia on July 11 at 1 pm. He will provide all materials for the demo and he will also be using his own minis!
Tokyo in Tulsa will have
Star Fleet Battles
games on July 17-19, 2015. Open gaming is 10 am-1 am Saturday, 10 am -5 pm on Sunday. The
SFB
Academy instructional blocks are 1-5 pm and 6-10pm Saturday. Lynn Moore is the contact person. For more about this con in Tulsa, Oklahoma see:
http://www.tokyointulsa.com/
Ranger Tony L. Thomas reports: July 18, 2015 marks the 3rd Annual Battle in the 'Boro [Federation Commander style!] In Murfreesboro, Tennessee, we will be hosting 20+, Fed Comm players for a full day of fun, frivolity,and exploding ships. Multiple games of
FC
on multiple maps, run multiple times. There will be a bit of
ACTASF
thrown in for variety. The festivities will kick off around 11 a.m. and go until late Saturday night or early Sunday morning. If you're in the Murfreesboro TN area and want more details, contact Tony via ADB's BBS or the Federation Commander fan page on Facebook. Read more in the
Battlegroup Murfreesboro page
. And the player voted most sportsmanlike byeveryone present gets to smash a fully painted, Paladin Dreadnought witha sledge hammer!!!
Ranger Randy Blair will be running
Star Fleet Battles
demos and games at Gencon in Indianapolis, Indiana on July 30- August 2, 2015. Stay tuned for more information!
Star Fleet Battles
games and demos will be held at the Shore Leave Convention in Hunt Valley, Maryland on August 7-9, 2015. Ranger Joseph Dorffner will be holding these in the gameroom.
Star Fleet Battles
to be at the 73rd WorldCon at Spokane WA, on August 17-22, 2015! An
SFB
Giant Sanctioned Official Tournament will be run for 64 or more players, of the 7k guests expected to attend in downtown Spokane WA, USA NA. An all-miniature tournament, it will be run eight games at a time, every four hours, during the hours of 9-9, to take care of the first few rounds, with finals Saturday or Sunday depending on turnout. All materials mostly provided by Ranger Harlan Haskell III. Bring pen and paper, everything else provided, for the tournament. Queries? Turtle test available starting Thursday evening, upon demand, with cards available.
Battlegroup HMCS Omega will be hosting
SFB
events at Impossible Realities on September 11-13, 2015 at Saint John, New Brunswick. Friday at 7 pm: Learn to Play
SFB
is open for anyone that wants to learn to play and uses Cadet ships. Saturday at 11 am: Learn to Play
SFB
is open for anyone that wants to learn to play and uses Tournament ships. Saturday at 2 pm: SFB - Tournament ships game where pre-sign-up is not needed but would be appreciated. Sunday at 1 pm:
SFB
- Non tournament(regular ships) game. This will require pre-sign-ups so we know how many players and what empires want to be played and a scenario will be created. September 7 is cut off date for sign-up. LJ LeBlanc is the contact person. For more about the convention see:
http://impossiblerealities.com/
.
Star Fleet Battles games are held weekly in Tempe Arizona each Friday at Game Depot from 2:00 -7:00 pm. Eric Phillips is the person to contact.
Star Fleet Battles games are held regularly in Indianapolis, Indiana at Game Paradise. Anthony Harding is the contact person. For more information see: http://www.meetup.com/Star-Fleet-Battles-Indy/. This month the games will be July 19 and 25.

Star Fleet Battles games are played regularly in Columbus, Ohio, on Sunday afternoons at the Soldiery. Lee Hanna is the contact person. The next one is scheduled for July 12 from 1-5 pm.
Games are held in Spokane, Washington on an irregular basis. Contact them to see if there's a game scheduled. They meet at The Gamer's Haven, 2114 N. Pines St., Suites 1 & 2, Spokane Valley, WA 99206, (509) 443-5992
http://www.thegamershaven.net/gamers_haven.php
HAILING FREQUENCIES: This is our newsletter and will let you know all the news for all our games. You can subscribe here. Have you missed an earlier newsletter? Click here to get caught up!
COMMUNIQUE: The latest Communique brings you more Ship Cards, scenarios, and more news from the Star Fleet Universe! It can be downloaded from the Commander's Circle.

COMMANDER'S CIRCLE: We continue to improve the Commander's Circle. All of the ships and scenarios are available as separate documents (the ships are organized by empire) so you can quickly see what is available. The FC Scenario Database and Master Ship Chart documents are also here. Our newest project was suggested by our players and is uploading low-toner Ship Cards. The Commander's Circle is the best place to find free additions to Federation Commander!



The Federation Commander site and Forum continue to grow as more gamers continue to find them. All of our games currently have topics in the Forum. If you have any comments, questions, or requests for our Graphics Director, this is the place to let her know. Come see what the commotion is about and join the Federation Commander Forum now.
We are very pleased to see the medals, honor bars, and ribbons awarded to players being incorporated into their signatures. It is exciting to see lots of interesting conversations about a wide variety of subjects. Get in on the activity!
While for new players the Federation Commander Forum is a little easier to manage, the original (Discus-based) BBS is where most product development takes place. If you have a proposal you'd like to see worked on, don't forget to make sure it is mentioned here. It also has active F&E and SFB forums where players run campaigns, Rated Ace tournaments and other SFB tournaments are organized (most FC tournaments are organized on the Forum), SVC's "My Day" appears, along with current news and strategies dealing with Prime Directive, and each issue of Captain's Log is created. While less colorful (no avatars or sigs), it is a vital part of ADB, Inc.'s communications.

F&E Strategy of the Month
THE KLINGON-WYN TRADE TRAIN
- Lieutenant Commander Thomas Mathews, USS Georgia

Upgrading the battle station in hex 1009 to a starbase has long been known as a way to increase the economic points received via the Klingon-Lyran Commercial Convoy as the route is shortened to the minimum required four hexes. The unknown benefit to this upgrade is that hex 1009 is also exactly six hexes away from the WYN hex (0804). This allows you to use three D5Hs (LTTs) to take and remove economic points from your bank of WYNCOVIA account. While you can use the smaller F5Ts or E4Ts to do this, you will build up a bit of a surplus in your WYNCOVIA account. The big advantage to using the smaller ships is you have a use for ships most people otherwise have contempt for and consider pin count ships. You also save your blockade run and strategic movement for other important things.
(End of F&E Strategy of the Month
)

WARP SPEED, MONGOOSE! (or How to Speed up an Already Fast-Paced Game)



ACTASF is designed to be a fast-paced game where large fleet actions can be completed in as little as one hour or as much as a single evening, but there are tricks and tips that can reduce the time required to play a battle significantly.
1. Squadrons: In games of 2,000 points or more, form your ships into three-ship squadrons. Squadrons move and fire as one unit. If you have 15 ships on each side, formed into five squadrons of three each, you've cut the required actions by 66%.
2. Special Actions: Have a series of Special Action markers printed up and have enough for each ship in the game. Simply throwing down a Special Action marker beside a ship as it declares its actions will save tons of time later in the turn as you try to remember or look up which ships had performed which actions.
3. Dice: Have plenty of dice available in multiple colors. When it's time for your Federation heavy cruiser to unload an alpha strike, simply pick up the dice and declare, "The red dice are photons, the yellow dice are phaser-1s, the white dice are phaser-3s, and the green die is the drone!" Roll all the dice at once and remove any 1's, 2's, or 3's as those are misses. Whatever is left are hits and you can simply pick up any 6's and re-roll them for damage on the Attack Table... Next ship, please.
4. Movement: When it's your turn to nominate and move a ship, leave the mini in place and utilize a spare die as the movement token. Using the appropriate rulers and turn gauges, you move the die through the desired moves the ship will make. Once satisfied, pick up the ship miniature and place it where the die ended up. This way, if you decide to retract all or part of the move and go a different route, there's no question about where the ship was at the start of the Movement Phase.
5. Targeting: Many times you will want to place a ship so that its desired target is on the boundary line between two firing arcs. [A Call to Arms rules allow weapons in both firing arcs to fire at a target on the boundary line.] In a friendly game, it's often advantageous to place the ship in its final position and state: "the captain has maneuvered this ship so that your battlecruiser is located on the boundary between these two arcs" (or simply "I centerlined you"). That will often save several minutes of arguing and measuring exact angles with compass and protractors to confirm that you did indeed angle the firing ship just right.
(End of A Call to Arms: Star Fleet Tactic of the Month
)
Mini of the Month
Every month we will feature one or more of our miniatures that has been painted by a fan. If you paint miniatures, submit pictures of your minis and they may be selected for the next Mini of the Month!
This Starline 2500 Klingon SD7 was painted by Kent Ing. It is one of our newest minis.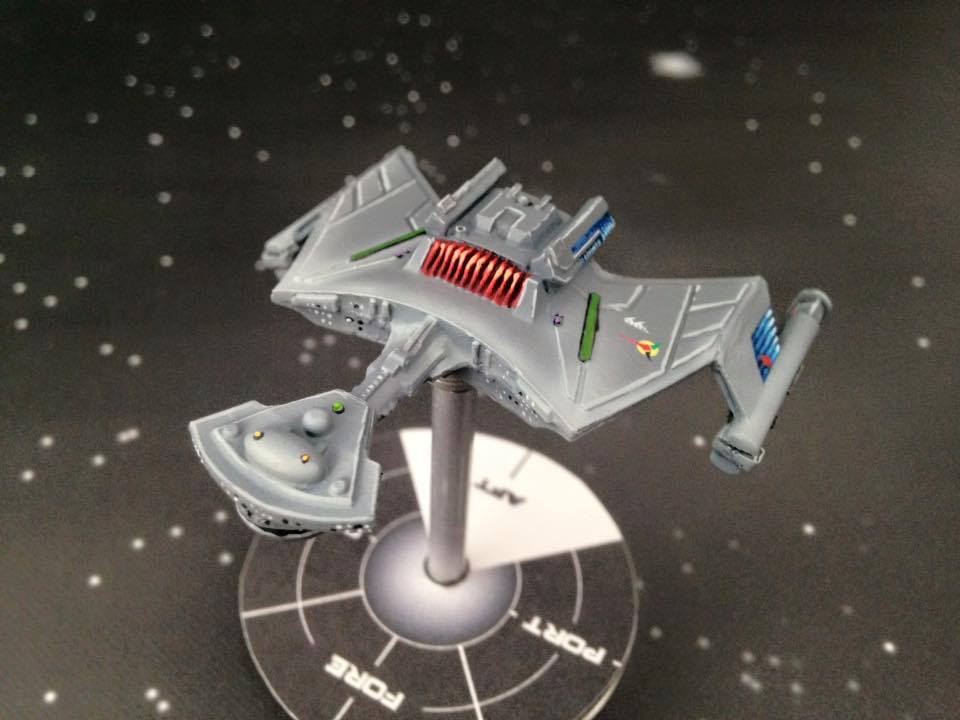 Help us pick the mini of the month on our page on Facebook. The mini with the most likes and shares will become the mini of the month. Vote for the ones you like!
New Releases
Communique #115 has been posted to the Commander's Circle
Click here to see our previous issues of Hailing Frequencies.

To be released in 2015

Traveller Prime Directive Core Rulebook

F&E Minor Empires, SKU 3214, price $TBA
A new Starmada book for both editions.
New starships for the 2500 (1/3125) range including Tholian PC, DD, CA, TK5, DN; Klingon B10; Orion BR, DW, BC, BCH, DN.
New starships for the 2400 (1/3788) range including heavy war destroyers and the jumbo freighter.
Tribbles vs. Klingons (assuming Kickstarter works!)
F&E Fighter Operations update 2014, SKU 3203
Federation Commander Reference Starship Book
PDF SALES:
ADB, Inc. continues its relationship with Steve Jackson Games and their Warehouse 23. We chose Warehouse 23 because they have a philosophy that agrees with ours -- our customers are honest and honorable and wouldn't aid people who want to steal our products. Furthermore, we know from experience how devastating a computer crash can be and want our customers to know that they don't have to worry about the loss of their e-products bought through Warehouse 23. What do we have there? We have created a new page that allows easy access to our PDFs for sale on Warehouse 23. From here you can see what we currently have posted and have links to those products.
RECENTLY RELEASED ON Warehouse 23
Star Fleet Battles: Cadet Training Handbook
Star Fleet Battles Module Y3 SSD (B/W)
Star Fleet Battles Module Y3 SSD (Color)
Federation Commander: Federation Ship Card Pack #3
JagdPanther #15/Battlefield
Starmada Nova Log
Starmada Admiral Log
SFB Module Y2 SSD Book (B/W)
SFB Module Y2 SSD Book (Color)
JagdPanther #14
SFB Module X1R SSD Book (B/W)
SFB Module X1R SSD Book (Color)
Federation & Empire Compendium Part 3
JagdPanther #13
Captain's Log #39
Captain's Log #39 Supplemental File
Captain's Log #39 Color SSDs




RECENTLY RELEASED ON DRIVETHRU RPG and WARGAME VAULT
FC: Frax Ship Card Pack #1 (DriveThru RPG or Wargame Vault)
Star Fleet Times #6-#10 (DriveThru RPG or Wargame Vault)
Star Fleet Battles: Cadet Training Handbook (DriveThru RPG or Wargame Vault)
FC: Klingon Ship Card Pack #3 (DriveThru RPG or Wargame Vault)
Star Fleet Battles: Playtest Module E3 (Rulebook) (DriveThru RPG or Wargame Vault)
Star Fleet Battles: Playtest Module E3 (SSD Book) (DriveThru RPG or Wargame Vault)
Star Fleet Battles Module Y3 SSD (Color) (DriveThru RPG or Wargame Vault)
Star Fleet Battles Module Y3 SSD (B/W) (DriveThru RPG or Wargame Vault)
FC: Federation Ship Card Pack #3 (DriveThru RPG or Wargame Vault)
SFB Commander's Edition Volume I Revision 1 (DriveThru RPG or Wargame Vault)
FC: Klingon Ship Card Pack #2 Available (DriveThru RPGÂ or Wargame Vault)
JagdPanther #15/Battlefield (DriveThru RPG or Wargame Vault)
Captain's Log #13 (DriveThru RPG or Wargame Vault)
FC: Federation Ship Card Pack #2 (DriveThru RPG or Wargame Vault)
Starmada Nova Log (DriveThru RPG or Wargame Vault)
Starmada Admiral Log (DriveThru RPG or Wargame Vault)
SFB Module Y2 SSD Book (B/W) (DriveThru RPG or Wargame Vault)
SFB Module Y2 SSD Book (Color) (DriveThru RPG or Wargame Vault)




Star Fleet Fiction
THE NATURE OF THE BEAST
by Randy O. Green
PART 7 OF 7
Bridge, U.S.S. Colin Powell

"Jacobson, download all the information we've gathered and the ship's log to the log buoy and eject it." If we don't make it, at least someone will know our story and have all our data on the Manta. "And Jacobson, keep sending reports to the nearest bases, and put out a warning to all ships and stations in the area. Non-direcitonal transmission. Tell everybody." On the view screen, the distance narrowed rapidly to the incoming objects. The intercom buzzed as the range closed to under 20,000 kilometers.
"Sir, analysis indicates no heavy armor of any kind on the first two targets. We believe that two firings of our phasers in defensive mode should suffice to destroy them. Computers also project that the damage potential of the creatures is similar to a standard type-IV drone. We were unable to gain any information on the third target."
"Thanks, Joprin. Let's hope you're right and that you continue to get paid the big credits after this." He closed the intercom and looked again towards his helmsman. "Lieutenant Garner, maneuver to bring phaser mounts one, two, three, and four to bear. Destroy the first and second drones. Take the last one on the number six shield. Let's see if Mister Joprin and his team are correct on their research."
"Yes, Sir." Garner adjusted his controls, and the Powell seemed to slide at an angle through space. Folomar knew it was just an optical illusion, but he was too busy concentrating on the drones to marvel at the effect as he had once done in his youth.
"Firing phasers, Sir."
Four beams of ravening energy speared the two unlucky parasites. The last parasite seemed to lunge at them on the tactical displays. The Powell barely moved fast enough to get the number six shield to face the creature before it exploded.

Matthew Potter asks: Rule (P2.61) suggests that a large planet (greater than radius-1) generally has more than one hex-facing per hex the planet's surface occupies. [The radius-2 world pictured in (P2.611) has three hex-facings per surface-hex.] Are ground bases placed on a hex-facing or just in the hex? Referring to the illustration in (P2.611) as an example, would a ground base at 0622 always be at 0622/0522L (just "in the hex")? Or could there be a base at 0622/0523L, one at 0622/0522L, and one at 0622/0621L (one at each hex-facing of 0622)?
ANSWER: William Wilson replies: Nothing limits ground bases to one per hex or one per hexside, so you could build three bases in one hexside if you wanted, regardless of where they are facing. Of course, you have to pay for them and fit them into your command limits, so as a practical matter you cannot just completely cover a planet with bases.
According to (P2.61), all units in a planetary surface hex (whether landed or in an atmosphere) must be designated as to the "hexside" that they occupy. This is clarified, but not really modified, in the case of a larger planet by (P2.613). So yes, a ground base on a large planet would "face" a particular hexside. Rule (P2.62) specifies the firing arcs of a unit on a large planet, and the locations from which they can be fired at. Under (P2.62), these are the same regardless of the hexside: "In the case of a larger planet, the same 180° rule applies. A base in 1225 (either side) would have the firing arc designated by A."
A while back I asked if a unit on a planet can be hit by seeking weapons entering from hexes which are in their firing arc but not in the specific hex they are facing, and the answer was yes. Similarly, seeking weapons could be launched into any adjacent non-blocked hex, and did not have to go straight up. So the only real distinction is that bases that are not in the same hexside would not be able to link in a power grid (R1.28P). So, if you get to lay the bases out yourself, put them all in the same hexside, I do not see a hexside downside.

Follow-up Question: Would each of those three hex-facings be a different ground combat location (GCL)?
ANSWER: William Wilson replies: The number of GCLs on a hexside is not fixed; there may be any number. Rule (P2.751) specifies that each base is its own GCL. Of course, special scenario rules could state that more than one base in a given hexside could be at the same GCL.

Francois Lemay asks: A Klingon battle station in hex 2215 has a G2 docked to its #2 shield facing for repairs. The battle station is under attack by the Kzintis. The Kzinti force is in hex 0130, which does not appear to have a line of sight to the G2. Can the Kzintis launch drones at the G2 even though they cannot fire at it due to the battle station hull protecting the G2? Is lock-on achieved?
ANSWER: By (C13.723), the G2 can be targeted by seeking weapons, which implies the Kzinti force does have a lock-on to it. (If you wish, you can assume that the base is tilted slightly and the Kzinti can see it or that the scanners are targeting the G2's energy field.) However, as the G2 is a smaller unit docked to a larger unit, any seeking weapons launched at it would target the larger unit instead under (F2.335).

(
End of Admiral Vanaxilth
)
Q: Can the Federation NCV, NHA, NHV and NSV carry a SWAC shuttle (518.22)? If so, can they carry a heavy SWAC shuttle (317.31)?
A: The NCV can carry one SWAC (E2A). The NHA, NHV, and NSV, as they carried F-111s, could not use SWACs because of SFB rule (R2.113).

Q: Can a GVX be used in a CVBG (502.921)?
A: Not unless it has only X-ship escorts. A GVX can only have eligible X-ship escorts; see (523.352). A GVX in a mixed-tech CVBG would in effect share non-X-ship escorts and therefore could not be part of a mixed-tech CVBG. In theory, a CVBG could be formed if all eligible units are X-ships.

Q: Up to three APTs or PTRs (total) can be added to a battle force outside of its command limits, but only if a planet is included in the battle and only by the defending side. For purposes of this rule (529.233), could it also be used this way at a colony?
A: See (446.31) which says a colony planet is a planet for purposes of the rules concerning colonies, but cannot serve as a supply, retrograde, or strategic movement point. This would also apply to the APT/PTR limit, so no, you can't.


Q: If a Convoy (414.5), Military Convoy (526.152), or Engineer Regiment (541.21) is assigned escorts at the beginning of the Combat Phase under (105.IW) Phase 5 Step 3C, does the loss of escorts cost the owning player a "blank" command slot for purposes of later rounds of combat?
A: Convoys and engineers units [and troop ships (521.37)] are not carriers and have no specific rules requiring escorts; they are allowed but not required. A convoy or engineer can lose an escort and just shrink and be that size during the next round.

Q: My opponent has a carrier group consisting of a SAV+ ADW+FWE. This was formed at the beginning of the Combat Phase, per (515.14). During combat, the SAV is killed and the ADW is crippled. We are now into pursuit (Phase 5, Step 8 of the SoP). Is this still considered a carrier group, giving the ADW protection by the FWE, during the pursuit combat round?
A: This rule is very clear that once a carrier group is formed in the Battle Force Determination Step (Phase 5, Step 3C of the SoP), it cannot be altered until the Pursuit Step, and then, it is permissible but not required to reorganize. This is the only time a carrier group status is changed until the end of the Combat Phase. As such, even without a "carrier" in the group, it is still a carrier group and treated as such in all ways.

Q: If a single ship scout carrier in the free scout position sends its fighter squadron to the line as an independent squadron, and that squadron is the fourth Federation squadron (502.93) in the battle force with The Third Way in effect, does that squadron count against command limits?
A: By the definition in (308.533) a scout carrier in the free scout position can send its non-hybrid fighters as an independent squadron (302.35) and therefore can be used as the fourth independent Federation squadron under The Third Way. There are only three ways to send an independent squadron to participate in a battle and be used in The Third Way:
1. From a carrier or base in an adjacent hex.
2. From a carrier in the support echelon (including bases sending fighters forward in a approach/multi-system battle).
3. From a scout carrier in the free scout position.

Q: Can an ISC HDW be in a gunline? If so, are they limited to three alongside NDDs or can all six ships of a gunline be HDWs and their variants?
A: HDWs and HWXs cannot be in a gunline (324.42) as they are treated as SC3 units and the SIT lists them as such.

Q: While any ship carrying a pod cannot be part of a battle group (315.23), what about FFTs not carrying a pod? The SITs don't seem to be marking them as BG capable.
A: A lot of work went into making the SITs right, so if a unit has no §, it cannot be in a battle groups. LTTs and theater transports are not trained for battle group operations.

(End of F&E Q&A)


Dear Aunt Jean,
Where can I go to be more involved with Prime Directive?
Send questions to Jean at
design@StarFleetGames.com
and SVC will decide which one Jean will answer next.
(End of Ask Aunt Jean )
Cool Stuff on the Website
In this section we will provide links to various web pages and items that we think you will find "cool".
We have recently updated the look and design of the Rangers Page, check it out here:
Rangers Page
Here is a link to our new page about our new upcoming game:
Tribbles vs Klingons
Here are links to various flyers you can use to advertise your Demos and Game Days:
Ranger Resources
Here are links to the new pages of Starline 2500 miniatures pictures.
Starline 2500 Battleships page
Starline 2500 Federation Miniatures
Starline 2500 Klingon Miniatures
Starline 2500 Romulan Miniatures
Starline 2500
Traveller Prime Directive
Call to Arms Star Fleet
We have also uploaded new Xander wallpapers to our Wallpapers section on the website.
Wallpapers
We have new images of our game Star Fleet Marines posted on our BBS topic page.
STAR FLEET ALERTS
These are the press releases we send to the wholesalers, retailers, and media. You can get on the mailing list for them by asking Marketing@StarFleetGames.com to add you to the list. (Obviously, they are free.) They are uploaded to the Star Fleet Alert page

Alert 150331 Captain's Log #50 (Adobe Acrobat Required)
Alert 140707 FC: Tactics Manual and Captain's Log #49 (Adobe Acrobat Required)
Alert 140418 PRICE 2500 (Adobe Acrobat Required)
Star Fleet Alert 140320 CL48, Away Team Log (Adobe Acrobat Required)


FC Tactic of the Month
GETTING THROUGH THE SHIELDS
- Lieutenant Commander Anthony Cutcliffe, HMS Devonshire

Because of the burn-through rules, even a small ship can manage to score some damage against a larger ship, assuming it can get close enough!
The trick is to make sure that you hit the target with at least 10 points of damage, and to make a real difference, you should target weapons. Because burn-through damage can be targeted, your one point of internal damage will still have a 50% chance of hitting a weapon on the target ship.
If you still have the enemy in your firing arc during the direct-fire part of the next impulse, do the same thing again. That way you can score a few good points of internal damage even without breaking his shields. Standard-load photon torpedoes with one phaser-3 are a good way of achieving this damage. This is better than nearly knocking down a shield and getting the one point of internal damage.
(End of FC Tactic of the Month)

SFB Tactic of the Month
THE VARI DOUBLE-DOUBLE
- Lieutenant J.G. Gary Carney, HMCS Ontario

The Wing Cruiser, one of the four ships armed with particle splitter torpedoes offered for the Vari Combine in Captain's Log #23, is from the new generation of Omega Octant cruisers capable of fighting at Speed 31. While not a true "war cruiser" (like the Romulan SparrowHawk or the WYN Orca), it is a dramatic improvement over its predecessor, the light cruiser.
While the R-section for the ship mentions other variants in service, the base hull is armed with a quartet of particle splitter torpedoes, a loadout intended to take advantage of the ship's power curve (a full eight points of generated power above the light cruiser). However, even with this more generous amount of power to spend, some care must be taken in terms of which power level to arm the ship's particle splitter torpedoes at.
The Vari particle splitter torpedo is a plasma-like weapon with a two-turn arming cycle. It has standard, doubled, and tripled arming levels; with one, two, or three points of power required on the first turn, and two, four, or six points of power on the second. Standard and doubled warheads can be held for one or two points of power respectively; tripled warheads cannot be held.
The "splitter" aspect of the particle splitter torpedo comes into effect on the ninth impulse after launch; when the warhead splits into two, three, or four sub-warheads (depending on arming level) that must each be pre-recorded as aiming at a separate target. This makes the particle splitter torpedo a useful fleet support weapon; sub-munitions can be used to target enemy fighters or tachyon missiles at medium range, while providing the Vari with a useful short-range deterrent (where the torpedo can hit before splitting).
In a duel scenario, it may be an idea to take a leaf from a common Probr playbook, and plan to alternate between the port and starboard particle splitter torpedo launchers on successive turns. If planning on using the doubled arming level (which is still effective in the short-range exchanges the Vari favor), this would allow the Vari captain to budget for a more reasonable arming expenditure (two two-point and two four-point torpedoes per turn). This would then allow for the ship to keep its options at speed. Unlike the Probr, which would wish to keep their distance when rolling down successive accentuated high energy acceptance torpedo launches, the Vari should maintain their preference for short-range "spider's embraces;" the less room the target has to run out the pre-split warheads, the better.
The Wing Cruiser should save the tripled arming level for attacks on slow or immobile targets, or if providing medium-range support to fleets of older and slower Vari ships. (Its larger counterpart from Captain's Log #23, the command cruiser, is in a better position to run its pair of particle splitter torpedoes at the tripled arming level, befitting its role as a fleet flagship.)
If using a Wing Cruiser to forward your cell's ambitions, order a double-double of particle splitter torpedoes each turn . . . and pour them down the throats of your would-be prey.
(End of SFB Tactic of the Month)
Demotivationals
Throughout the month our graphics director places on the website various cards called Demotivationals. These are like postcards with an image and a phrase that is often used for humor. Here are the newest demotivationals since our last newsletter:

To see our previous Demotivationals click here.
Facebook Highlight of the Month
Eric Drumm writes: A hypothetical "fast" raid, composed of Federation fast cruisers and fast dreadnoughts, striking a Klingon fleet undergoing heavy repairs in the hollowed middle of an asteroid belt. Assume it's in some undisclosed solar system near the front line. While a dust ring hides the Klingon force, Federation intelligence, over time, had figured out where ravaged Klingon battle groups fled front line combat to seek repair. Gathered and trained, the Federation fast units prepared for an assault at the most opportune time. As the Federation force hits the Klingon repair depot, active Klingon warships defend inactive Klingon ships (cardboard circles in the center of the dust ring) that attempt to get their damaged ships going (shields up, engines moving, and weapons firing). The longer the game went on, more and more damaged Klingon warships became activated, contributing to the repair depot's defense. While repair and supply freighters were high priority targets, the Federation players had the unsavory choice of shooting at the active defenders, the helpless warships (especially capital ships), and/or the freighters.