Star Fleet Universe News
THE BIG NEWS: this month is the new Nova Edition of Starmada. The new core rulebook will be released in PDF format in March and in hard copy (through stores and our website) in April. The four Star Fleet Starmada books (Klingon Armada, Romulan Armada, Alien Armada, Distant Armada) will be re-released for the Nova Edition over the coming months, but will remain available by mail order in the Admiral Edition. A conversion document, and a combined pack of all 160 of the existing ship cards updated to the Nova Edition, will be released on e23. The new Battleships Armada book will be released in June for both Nova Edition (in stores and on e23) and Admiral Edition (by mail order and on e23).

After consultation with ADB, Inc., Mongoose has reluctantly switched the Starline 2500 over primarily to pewter. A few of the larger ships will be made in resin, but the majority will be available in metal. This move has already increased production and Squadron Boxes should be in your hands; if they are not, then please contact Mongoose directly. Federation Fleet Boxes are currently shipping with Klingon and Romulan boxes to follow on their heels. (These are not allowed to shoot the Federation in the #4 shields!)
SHIPPING NEWS: We always hate to hear that either UPS or the US Postal Service has raised rates. In January, there was a double whammy in that both did. Unfortunately we do have to pass that on to our customers. While the shipping rates assume "worst case scenario," if we find we can ship it cheaper, then we'll refund the difference.
WEBSITE: Our website, www.StarFleetGames.com, continues to grow and improve. You are welcome to send us your requests, comments, and suggestions. Joel Shutts, our graphics director, continues to update the website, do covers for the new products, shut down pirate websites, help out around the company, and learn more about the game business. One of our newest pages is for Starline 2500 where we display photos and 3d renders of the new starships.
FACEBOOK: Jean continues to improve our page on Facebook, adding many new photos and other features.



If you haven't seen the 1,000+ pieces of art in the albums, you should drop by and visit. You don't have to be a member of Facebook to see our page, but if you are, please become our friend so you can get information in your newsfeed.
VIDEOS: StarFleetGames has taken its act to YouTube and we now have a YouTube channel. Our goal is to create a video for the new product releases during each month. We have "In the Box" videos to show you what you will see when you unpack your new game. We have also done "Spotlights" on a single product or product line. So pull up a chair and join us at the movies! Our newest uploads are:
Star Fleet Marines Part 1
Star Fleet Marines Part 2
ADB Late May 2011
STARBLOG: Our StarBlog has moved to a new URL and all links on StarFleetGames.com websites have been changed to match. The new site is
http://federationcommander.blogspot.com
The blog covers all aspects of the company.

AMBASSADORS: Jean Sexton has succeeded in recruiting two ambassadors (Michael C. Baker and A. David Merritt) to carry the word of the Star Fleet Universe to other websites. They (and Jean) were awarded the first ever "Star Fleet Ambassador Badges" as well as appropriate medals for their service to date. These ambassadors do not just repeat press releases; they answer questions, encourage discussion, and help people find the relevant documents on our website. Contact Jean Sexton if you want to volunteer for ambassador duty.
Forum
BBS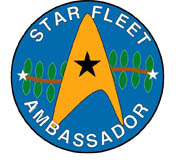 JAGDPANTHER
Take a journey with us to an ancient age, just one step up from carving game rules on clay tablets. The year 1973 was at the very dawn of the independent wargame publishing companies. Typesetting was done with a manual typewriter, print-on-demand meant the photocopier at the library, counters were printed on paper (and drawn by hand), page layout was done with scissors and cellophane tape, and two guys in a garage could turn out a wargame magazine that won two Origins Awards. The point was creativity, new ideas, and imagination. Production values would have to come later.

That magazine was JagdPanther (Hunting Panther), created and run by the same Stephen V. Cole who later co-founded Task Force Games and then went on to found Amarillo Design Bureau. We found the ancient archives of this game company (which ran from 1973-1976, producing 15 magazines, about 50 games, hundreds of variants, and dozens of game reviews) and are now placing them on e23 so they are available to collectors. (Old issues have been selling on Ebay for over $100 each.) Issue #1 and Issue #2 are already there and further issues are being prepared for upload.
Custom Decals for Starline ships
Have you ever wished you could accessorize your Starline 2500 Federation fleet with your own names and hull numbers? Well now you can!

Tenneshington Decals is pleased to announce that production of custom decals for the Starline 2500 miniatures line has begun. We are currently shipping Federation Squadron Box decal sheets with Fleet Box and individual blisters to follow upon shipment of those products. In the coming months we hope to add custom decals for all the empires of the Star Fleet Universe.

Our decals are printed in high resolution on waterslide transfer paper with the names / hull numbers of your choice. Each sheet comes with decals for the ship name, the hull number, warp engine stripes, secondary hull pennants, and various hatches, access ports, and windows. The Squadron Box sheet covers the five ships in the Squadron Box while the Fleet Box sheet covers all 16 ships in the Fleet Box and even has decals for the 6 shuttlecraft included.

For more information or to download the order sheet, check us out at www.tenneshington.com. Or if you prefer, email Will at: will@tenneshington.com or Tony L. Thomas at: scoutdad@tenneshington.com.

Rated Ace Tournament 37 has all of its Round 3 games completed and about half of the Round 4 games are finished. The games are exciting and the players are tough. Keep tuned: there's the possibility of an RKE civil war in the final rounds. We think all the players are having a good time and good competition. The judge is Kerry Mullan.

Rated Ace Tournament 38 has just two first round games left to play. Of the 16 second round games, seven are completed. Judge Peter Bakija seems excited about the turnout and the rate of play; we know that we are. Good luck everyone!

Master 2011 is a "just for fun" tournament, but the competition has been fierce. It has boiled down to a civil war with the ISC cruisers for the final match. This is truly going to be a match of skills between the two players. Gentlemen, best of luck!

Andromedan Playtest Tournament has seen eight of the 16 scheduled games played. So far, there have been two Andromedan wins both captained by Pauls. We're sure that a secret Andromedan weapon is not "Paul" (and PA is not supposed to stand for "Paul"), so we continue watch this tournament with interest.

Winter 2012 FCOL Tourney has completed the first round and Round 2 is now underway. There are twelve players competing. Jim Dauphinais is the judge.
Please send information to Jean via the email in her BBS profile, PM on the Mongoose or Federation Commander forums, or Message on Facebook. If you want convention support, please contact Mike Sparks at support@StarFleetGames.com. Your convention must meet a few simple requirements (one of which is being held in the United States due to shipping costs) which are here: http://www.starfleetgames.com/sfb/tournament/tourn_main.shtml

Trumpeter Salute is going to be hosting demos during March 30-April 1, 2012 in Vancouver, B.C. Canada There should be four demos of ACTASF on Saturday and Sunday. For more information, see http://www.trumpetersalute.com/
GnomeCon is held on April 20-22, 2012 in Savannah, Georgia. We know there is a Star Fleet Battles Cadet Game scheduled for Saturday evening and there is lots of open gaming going on. For more information see: http://gnomecon.org/
A Call to Arms: Star Fleet First Official Tournament is tentatively scheduled for April 28, 2012 in London, England at Mongoose's headquarters. When we learn more, we'll let you know.

Archcon/Diecon 12 is going to be held June 22-24, 2012 in Collinsville, IL. They will be offering three sessions of A Call to Arms: Star Fleet. For more information, see http://www.diecon.com/D12/

STRATCON is going to be held June 23-30, 2012 in Cincinnati, OH. While primarily for F&E, all other SFU gamers are welcome to play other SFU games. For more information, see http://www.starfleetgames.com/discus/messages/37/27310.html?1328579665

Wolfcon 007 is going to be held November 23-5, 2012 in Chicago, IL. A Star Fleet Battles tournament is usually held on Sunday afternoon. For more information, see http://www.wolfcon.org/
HAILING FREQUENCIES: This is our newsletter and will let you know all the news for all our games. You can subscribe here. Have you missed an earlier newsletter? Click here to get caught up!
COMMUNIQUE: The latest Communique brings you more Ship Cards, scenarios, and more news from the Star Fleet Universe! It can be downloaded from the Commander's Circle.

COMMANDER'S CIRCLE: We continue to improve the Commander's Circle. All of the ships and scenarios are available as separate documents (the ships are organized by empire) so you can quickly see what is available. The FC Scenario Database and Master Ship Chart documents are also here. Our newest project was suggested by our players and is uploading low-toner Ship Cards. The Commander's Circle is the best place to find free additions to Federation Commander!



The Federation Commander site and Forum continue to grow as more gamers continue to find them. All of our games currently have topics in the Forum. If you have any comments, questions, or requests for our Graphics Director, this is the place to let him know. Come see what the commotion is about and join the Federation Commander Forum now.
We are very pleased to see the medals, honor bars, and ribbons awarded to players being incorporated into their signatures. It is exciting to see lots of interesting conversations about a wide variety of subjects. Get in on the activity!
While for new players the Federation Commander Forum is a little easier to manage, the original (Discus-based) BBS is where most product development takes place. If you have a proposal you'd like to see worked on, don't forget to make sure it is mentioned here. It also has active F&E and SFB forums where players run campaigns, Rated Ace tournaments and other SFB tournaments are organized (most FC tournaments are organized on the Forum), SVC's "My Day" appears, along with current news and strategies dealing with Prime Directive, and each issue of Captain's Log is created. While less colorful (no avatars or sigs), it is a vital part of ADB, Inc.'s communications.


FC Tactic of the Month
THE RANGE 8 RUBICON
- Cadet Jim Heffman, USS Oregon
Range 8 is significant in Federation Commander, because it's the range where most direct-fire heavy weapons can be overloaded. Thus there is a tendency for players to try to dance at that range, dipping in to fire and dodging back out. However, if you compare the Range 8 "bracket" to the next-closest bracket, you will find that most weapons are significantly improved by being closer. Also, if you compare the Range 8 bracket to the next-further bracket, you see that many aren't too badly off and that bracket often extends all the way to Range 15. (This is particularly apparent for disruptors and is the key to the Klingon "saber dance.")
So don't hang about at Range 8; either cross it on your way in or don't get near it. Sitting in the river at Range 8 just leaves you all wet.
(End of FC Tactic of the Month)


SFB Tactic of the Month
SURPRISING IMPULSE
- Commander Andy Vancil, USS Colorado
Your ship has been surprised (D18.0). Most of your weapons are unavailable, and your warp engines are offline. What can you do?
If you have at least six impulse-engine boxes, one thing you can do is initiate Erratic Maneuvers. By (D18.14), your impulse engines function normally, and they can be used for Erratic Maneuvers (C10.112). You can't use powered electronic warfare (D18.22), but you can still benefit from the four electronic counter-measures points created by Erratic Maneuvers. The fact that your own weapons are similarly affected is mostly irrelevant. If you can blunt the damage you take while under the (D18.0) restrictions, you might just survive long enough to activate and turn the battle around.
Of course, you will need to consider carefully whether the benefits of Erratic Maneuvers will be worth the cost, especially considering your limited power. Your opponent can negate your defensive bonus with electronic counter counter-measures or by grabbing you in a tractor beam. However, as long as you are inactive, there isn't a whole lot you can spend power on, anyway. Initiating Erratic Maneuvers could catch your opponent off guard.
(End of SFB Tactic of the Month)
F&E Strategy of the Month
THE FEDERATION SCOUT-CARRIER-TUG
- Commander Paul Bonfanti, USS Pennsylvania
The introduction of scout pods has given most empires an opportunity to pair scout pods and carrier pods to create an escort-able scout carrier for extra electronic warfare. The Federation has the ability to create a tug that has both six fighters and two electronic warfare points, without being overloaded.
Compare a CVT-SP to a CVS. Both have six fighters, but the CVT-SP has two electronic warfare points at the cost of five attack factors, which can be an even trade. Consider escorting the scout tug and using it instead of the CVS. On the defense, a CVT-SP paired with a four-point scout in the scout box and the electronic warfare of a base or planet will always cost an attack a die roll shift of two unless they put multiple scouts on the line. On the attack, the ability to put six electronic warfare points on the line will blunt the electronic warfare of a base and may even penalize the defender. Even in open-space pinning battles, the CVT-SP can reduce attrition casualties by penalizing the attacker.
The CVT-SP can be a valuable addition to Star Fleet.
(End F&E Strategy of the Month)
Demotivationals
Throughout the month our graphics director places on the website various cards called Demotivationals. These are like postcards with an image and a phrase that is often used for humor.
These are the Demotivationals for the month of March:
Crackdown
Smokey and the Bandit
Torpedoes
Truckin'
To see our previous Demotivationals click here.
Mini of the Month
Every month we will feature one or more of our miniatures that has been painted by a fan. If you paint miniatures, submit pictures of your minis and they may be selected for the next Mini of the Month!
Starline 2500 Romulan SkyHawk