Star Fleet Universe News


THE BIG NEWS this month is we have released Away Team Log. This book is not just for roleplayers (although we tried to choose material that would be of interest to them), but also for anyone interested in character-based fiction, the background of the SFU, and some of the worlds in the SFU, including Organia. Comprised of selected material from 19 issues of Captain's Log (not including sneak previews from Captain's Log #48), this book is a "good read!" Roleplayers who haven't bought all those back issues get a great deal -- we searched over $400 worth of books to find the best of the best. We've released it on e23 and DriveThruRPG and will release it in print during November -- just in time for holiday shopping. Watch for Stock #8010, $24.95. We also plan on releasing Prime Supplement Zero-G for GURPS and Prime Supplement Zero-M for PD20 Modern with system specific data on the new Borak species, the phaser-IIA (Uzi), and stat blocks for key characters from the stories.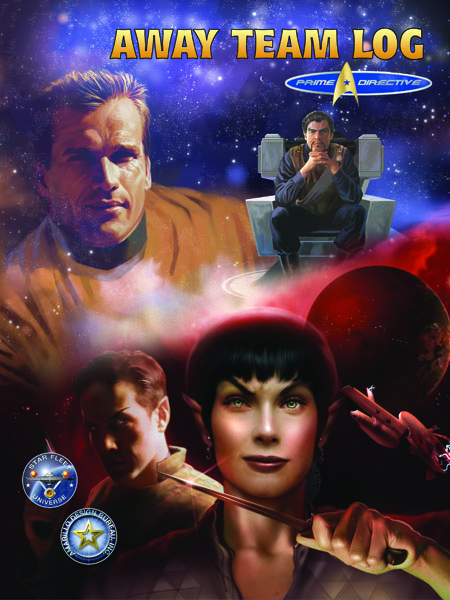 WEBSITE:
Our website,
www.StarFleetGames.com
, continues to grow and improve. You are welcome to send us your requests, comments, and suggestions. Simone Pike, our graphics director, continues to update the website, do covers for the new products, shut down pirate websites, help out around the company, and learn more about the game business. One of our newest pages is for
Starline 2500
where we display photos and 3d renders of the new starships.
FACEBOOK: Jean continues to improve our page on Facebook, adding many new photos and other features.



If you haven't seen the 1,000+ pieces of art in the albums, you should drop by and visit. You don't have to be a member of Facebook to see our page, but if you are, please become our friend so you can get information in your newsfeed.

If you've already liked us on Facebook, but are not seeing our posts, then remember to check your new "Pages Feed" on the left menu. You can also go to our page and hover over the "Liked" button. Be sure that both "Show in News Feed" and "Get Notifications" are checked.
TWITTER: ADB has recently started a Twitter feed. We are ADBInc_Amarillo. You'll find news as well as links to pictures. Check us out and retweet news of interest to your own followers. We're excited and our first goal is to get 100 followers. Help us reach that, please.


VIDEOS: StarFleetGames has taken its act to YouTube and we now have a YouTube channel. Our goal is to create a video for the new product releases during each month. We have "In the Box" videos to show you what you will see when you unpack your new game. We have also done "Spotlights" on a single product or product line. So pull up a chair and join us at the movies! Our newest uploads are:
Star Fleet Marines Part 1
Star Fleet Marines Part 2
ADB Late May 2011
Starline 2500 Miniatures Review
STARBLOG: Our StarBlog has moved to a new URL and all links on StarFleetGames.com websites have been changed to match. The new site is
http://federationcommander.blogspot.com
The blog covers all aspects of the company.

RANGERS: The Rangers are up, fully operational, and doing demos! There are currently 48 Rangers listed in our database with 30 of them having advanced past Ranger Recruit, meaning they've held at least one demo.

Star Fleet Rangers are our front-line recruiters in introducing new people to our games. They are hard working, tireless promoters of the SFU. They go to conventions, stores, game clubs, and other public venues to show our games and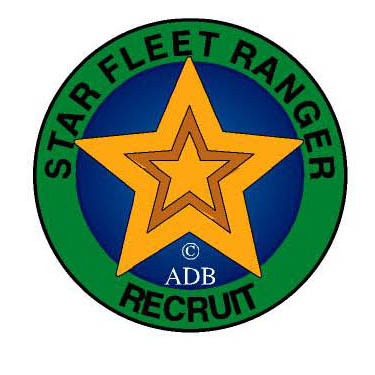 to teach potential players some basics.

Why should you be a Ranger? Well, one of the reasons is purely selfish -- you teach people to play your favorite games and "grow your own" opponents. With enough interested people you can form a battle group and even get in on playtesting if you want. You get your name in Captain's Log and awards on your plaque on the Wall of Honor. You even get Star Fleet Bucks which will help you with purchases from our storefront. Still, being able to play games face-to-face has to be one of the best reasons to do it.

So visit our Ranger page here: http://www.starfleetgames.com/rangers/index.shtml

Register and join the the Star Fleet Rangers!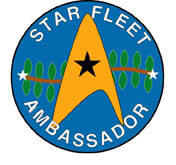 AMBASSADORS: Jean Sexton has succeeded in recruiting two ambassadors (Michael C. Baker and A. David Merritt) to carrythe word of the Star Fleet Universe to other websites. They (and Jean) were awarded the first ever "Star Fleet Ambassador Badges" as well as appropriate medals for their service to date. These ambassadors do not just repeat press releases; they answer questions, encourage discussion, and help people find the relevant documents on our website. Contact Jean Sexton if you want to volunteer for ambassador duty.
Forum
BBS

JAGDPANTHER
Take a journey with us to an ancient age, just one step up from carving game rules on clay tablets. The year 1973 was at the very dawn of the independent wargame publishing companies. Typesetting was done with a manual typewriter, print-on-demand meant the photocopier at the library, counters were printed on paper (and drawn by hand), page layout was done with scissors and cellophane tape, and two guys in a garage could turn out a wargame magazine that won two Origins Awards. The point was creativity, new ideas, and imagination. Production values would have to come later.

That magazine was JagdPanther (Hunting Panther), created and run by the same Stephen V. Cole who later co-founded Task Force Games and then went on to found Amarillo Design Bureau. We found the ancient archives of this game company (which ran from 1973-1976, producing 15 magazines, about 50 games, hundreds of variants, and dozens of game reviews) and are now placing them on e23 so they are available to collectors. (Old issues have been selling on Ebay for over $100 each.) Issue #1, Issue #2, Issue #3, Issue #4, Issue #5 and, Issue #6 are already there and further issues are being prepared for upload.
Custom Decals for Starline ships
Tenneshington Decals is proud to now offer three new decals sets, made to fit the Starline 2500 Federation BB battleship, CB heavy command cruiser, and DNL light raiding dreadnought miniatures.

Tenneshington Decals also continues to provide custom decals for all currently produced Federation Starline 2500 miniatures, as well as special sets encompassing the contents of the Federation Fleet Box and Federation Squadron Boxes 1 and 7. Decals for each of these ships are available as individual sheets along with special sheets to detail any ship with additional window blocks, sensors, hatches, and even phaser scars.

As with all their products, the names on the ships are up to the customer and all sheets are custom-printed to order.

In addition, Tenneshington Decals continues to develop decals sheets for other empires in the Starline 2500 line and the Starline 2400 miniatures.

For more information or to download the order sheet, check us out at www.tenneshington.com. Or if you prefer, email Will McCammon at: will@tenneshington.com or Tony L. Thomas at: scoutdad@tenneshington.com.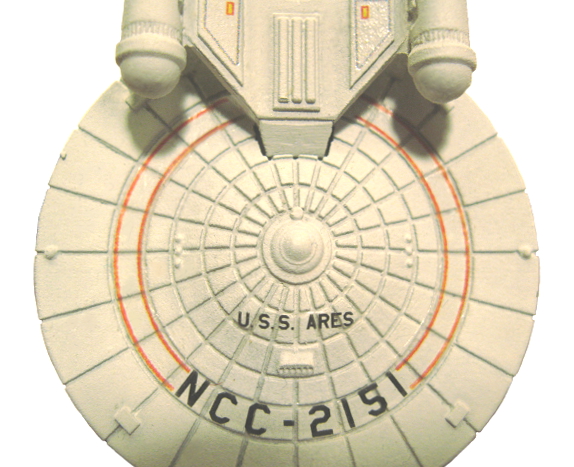 Rated Ace Tournament 41 is underway. Half of the third round games have been played. Andrew Koch is the judge.

Rated Ace Tournament 40 is nearly done. The final round is between Paul Scott and Bill Schoeller. Andrew Koch is the judge.

Andromedan Playtest Tournament has ended without a decisive answer. We thank Peter Bakija for organizing this.
The FCOL Tournament will be starting this fall. We expect that Jim Dauphinais will again organize this and be the judge.

NetKill Patrol second quarter ended with Bendan Lally earning the CyberKnight title. The third quarter is moving along -- get in on the action on SFBOL. Richard Schirmer maintains the statistics that make this tournament possible.

The Platinum Hat 2013 International Online SFB Tournament is in full swing. Twelve of the 16 first-round games are finished; two of the eight second round games are complete. Paul Scott is the judge.

GURPS Prime Directive campaign in motion on the Federation Commander Forum. Check out the Donjebruche Campaign here: http://www.starfleetgames.com/federation/phpbb2/viewtopic.php?t=3193 The GM is Jeff Johnson.

The Masters 2013 tournament has started. Poor BYE has lost four times (he must be the unluckiest player in SFB history!) so there are four players in Round 2.
A Cadet game introduction to
Star Fleet Battles
will be held at Impossible Realities on September 13 at 7:00 pm in Kent Theatre, 24 Coburg St, Saint John, New Brunswick E2L 3J5. The following day at 9:00 am, a
Star Fleet Battles
Cadet tournament will be held. The tournament will continue on Sunday at 8:30 am. L. J. LeBlanc will be your host for both events.
Federation Commander
,
ACTASF
, and
Star Fleet Battle Force
will be demoed at FoyCon '13 on September 14-15 at Action Games in Eau Claire, Wisconsin. Dal Downing will be the Ranger in charge. Their website is here: http://www.foy-con.com/events.html
On September 15 Questing Knight Games, UK in Telford will host a
Star Fleet Battles
Ranger event. Alan Davies will be the Ranger in charge of this.
Star Fleet Battles is the name of the game at the annual convention for Council of Five Nations in Schenectady, New York. The con starts at 9 am on October 11 and runs through October 13. Join them for the largest face-to-face SFB tournament in the world. Ken Kazinski is in charge of this tournament.

There will be a Federation Commander tournament at the Honor Harrington Convention November 1-3, 2013 in Greenville, South Carolina. Patrick Doyle will be running the tournament.

ACTASF will be demoed and games will be played at Fall-In in Lancaster, Pennsylvania on November 16, 2013. Bill Stec, part of the Mongoose Infantry, will be in charge of these events.

Games and demos are being run in Oklahoma City, Oklahoma.
OKC WarS
has games of
ACTASF
run by James Kerr. You can find them at Hampton Inn Midwest City, 1833 Center Dr., Oklahoma City, Oklahoma 73110-2810
http://www.okcwars.com/forum
or contact them through email:
okcwars@okcwars.com
Games and demos are being run in Spokane, Washington. They meet every Thursday (may move to Friday) at 2:00 pm and play till 9:00 pm, games open to start every time. You can find them at The Gamers Haven, 2114 N. Pines St., Suites 1 & 2, Spokane Valley, WA 99206, (509) 443-5992
http://www.thegamershaven.net/gamers_haven.php

Games and demos are being run in Jacksonville, Florida. They start at 6:00pm and play till 11:00 pm, There will always be
ACTASF
games open to play or you can learn
ACTASF
every Friday. Contact Ray at Suncoast Comics, 5509 Roosevelt Blvd., Jacksonville, Florida 32244 904.771.2776
service@suncoastcomics.com
Do you want to run demos  and promote
SFU
games? Consider becoming a Ranger! You have the advantage of "growing your own" opponents and of making new friends. Read more about it here:
http://www.starfleetgames.com/rangers/index.shtml
HAILING FREQUENCIES: This is our newsletter and will let you know all the news for all our games. You can subscribe here. Have you missed an earlier newsletter? Click here to get caught up!
COMMUNIQUE: The latest Communique brings you more Ship Cards, scenarios, and more news from the Star Fleet Universe! It can be downloaded from the Commander's Circle.

COMMANDER'S CIRCLE: We continue to improve the Commander's Circle. All of the ships and scenarios are available as separate documents (the ships are organized by empire) so you can quickly see what is available. The FC Scenario Database and Master Ship Chart documents are also here. Our newest project was suggested by our players and is uploading low-toner Ship Cards. The Commander's Circle is the best place to find free additions to Federation Commander!



The Federation Commander site and Forum continue to grow as more gamers continue to find them. All of our games currently have topics in the Forum. If you have any comments, questions, or requests for our Graphics Director, this is the place to let her know. Come see what the commotion is about and join the Federation Commander Forum now.
We are very pleased to see the medals, honor bars, and ribbons awarded to players being incorporated into their signatures. It is exciting to see lots of interesting conversations about a wide variety of subjects. Get in on the activity!
While for new players the Federation Commander Forum is a little easier to manage, the original (Discus-based) BBS is where most product development takes place. If you have a proposal you'd like to see worked on, don't forget to make sure it is mentioned here. It also has active F&E and SFB forums where players run campaigns, Rated Ace tournaments and other SFB tournaments are organized (most FC tournaments are organized on the Forum), SVC's "My Day" appears, along with current news and strategies dealing with Prime Directive, and each issue of Captain's Log is created. While less colorful (no avatars or sigs), it is a vital part of ADB, Inc.'s communications.
F&E Strategy of the Month
KZINTIS GETTING THE BEST OF BOTH WORLDS
- Ensign Robert Padilla, USS New Jersey

With the expansions allowing the building of survey cruisers and additional off-map exploration, the Kzintis face a difficult choice. On their first two turns it is common practice to build a tug and convert a strike carrier on Turn #1 and another on Turn #2, thus maximizing tug production. Since a survey cruiser takes up the cruiser slot (if substituted) or is a major conversion (if converted), it is simply not possible to build all three on the first turn, given the Kzintis only get one battlecruiser build and one major conversion on Turn #1.
However, if accelerated production (431.37) is used on Turn #1 the Kzintis can build all three! They can accelerate the battlecruiser slot from Turn #2 to Turn #1, and since by (431.37) you only have to obey the current turn's build restrictions they can substitute a tug for the accelerated battlecruiser. They can then substitute a survey cruiser for their one battlecruiser build and use their one major conversion to convert a battlecruiser to a strike carrier.
The sacrifice for this is that if the Kzintis wish to build a second survey cruiser on Turn #2 (which is desirable to maximize their survey rolls), they must convert it since they will not have a battlecruiser build slot that turn. But on Turn #3 they can make up for that by building a strike carrier, substituting a tug for the battlecruiser build, and converting a second battlecruiser to a strike carrier.
(End of F&E Strategy of the Month
)

YOU REALLY DON'T WANT TO GO THERE

Do you hate it when the Klingons flank your clumsy Federation cruisers, only to hit you from the side where your photons cannot bear? Then it might be time to play games with the Klingon player's head.
Keep some small ships, preferably three battle frigates or war destroyers, to the rear and one side of your cruiser line. Normally you would move your small ships first, saving your cruisers until they can line up a photon target. Instead try moving a cruiser or two into an exposed position for the Klingon to flank them. Make sure they use the Boost Shields! special action.
It is possible the Klingons will sense a trap, and move more small ships first to force you to commit your small ships before moving his cruisers. In this case you have a choice. You can have your small ships stay together, use the Overload! special action, and move them closer to the cruiser line but stagger their fore arcs (say 12 o'clock, 10 o'clock, and 9 o'clock). If the Klingon tries to flank anyway, he takes some overloaded photons or he stays out of the small ships' forward arcs. This is called "area denial." Or you might send your small ships off to the side in a J-turn hoping to get behind some unsuspecting Klingon, but this is somewhat risky, as he may just turn and beat up your small ships instead of the cruisers.
If the Klingon is unwary, he may take the bait and try to flank your cruisers at close range. If he is within 12 inches of your small ships, use the Overload! special action and move up on his flank and let him have it. Three battle frigates/war destroyers with overloads can kill a typical Klingon cruiser easily, or can cripple a heavy battlecruiser.
Sometimes the threat of overloaded photons can encourage the Klingon to change his movement plans to avoid an obvious trap. Or you can set up a trap and plan to take advantage of him seeing it and reacting to it. At the least it has him reacting to your moves, which is never a bad thing.

(End of A Call to Arms: Star Fleet Tactic of the Month)
Demotivationals
Throughout the month our graphics director places on the website various cards called Demotivationals. These are like postcards with an image and a phrase that is often used for humor.
These are the Demotivationals for the month of Augest:
Pirate's Life
Windshield and Bug
Specialty Ships
The Omega Octant

To see our previous Demotivationals click here.
Mini of the Month
Every month we will feature one or more of our miniatures that has been painted by a fan. If you paint miniatures, submit pictures of your minis and they may be selected for the next Mini of the Month!
Starline 2500 Gorn BCH
by
Mark Notestine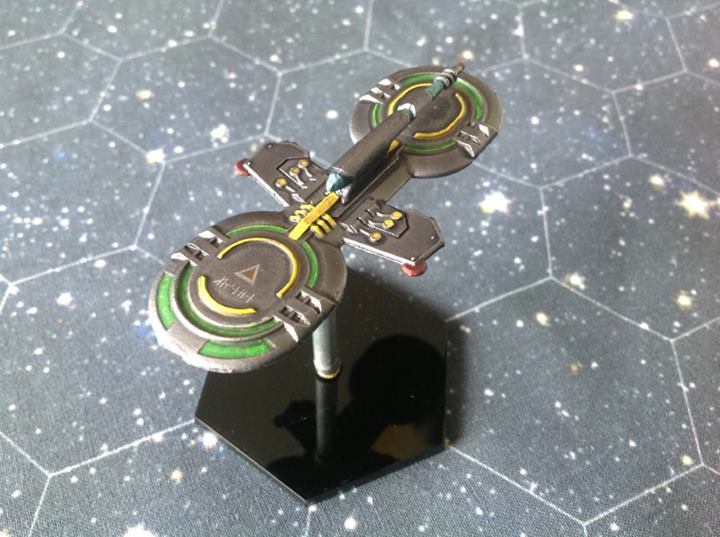 Help us pick the mini of the month on our page on Facebook. The mini with the most likes and shares will become the mini of the month. Vote for the ones you like!

New Releases
Communique #93 has been posted to the Commander's Circle.
Click here to see our previous issues of Hailing Frequencies.
Recently Released

Captain's Log #47 Stock #5747 $24.95
Captain's Log #47 Supplemental File Stock #5747-S $1.50
Star Fleet Marines: Last Stand Stock #2102 $34.95
Federation Commander: Reinforcements Attack, Stock # 4110, $29.95
Federation Commander Booster Pack 34 Escorts, Stock #4234, $9.95
Federation Commander Booster Pack 35 Cops & Raiders, Stock #4235, $9.95
Federation Commander Booster Pack 36 Heavies, Stock #4236, $9.95
Captain's Log #46, Stock #5746, $24.95
Starmada: Battleship Armada, Stock #6105, $16.95
Starmada: Battleship Armada Nova Edition, Stock #6105N, $16.95
Alien Armada Nova Edition, Stock #6103N, $16.95
Distant Armada Nova Edition, Stock #6104N, $16.95
To be released in 2013
Away Team Log Stock #8010 $24.95
Captain's Log #48 Stock #5748 $TBA
Tribbles vs Klingons. $TBA
A Call to Arms Star Fleet #2, BattleFleets, $TBA (JV-Mongoose)
Federation Admiral, Stock #4080, $TBA
SFB Module C6 Lost Empires, $TBA
A Call to Arms: Star Fleet Reference Cards, Stock #30001, $14.99
Traveller Prime Directive Core Rulebook, $TBA


PDF SALES: ADB, Inc. continues its relationship with Steve Jackson Games and their e23 Warehouse. We chose e23 because they have a philosophy that agrees with ours -- our customers are honest and honorable and wouldn't aid people who want to steal our products. Furthermore, we know from experience how devastating a computer crash can be and want our customers to know that they don't have to worry about the loss of their e-products bought through e23. What do we have there? We have created a new page that allows easy access to our PDFs for sale on e23. From here you can see what we currently have posted and have links to those products.
RECENTLY RELEASED ON e23
Captain's Log #31
Federation Commander: Klingon Ship Pack #3
Star Fleet Battles Module D3: Booms & Saucers
Away Team Log
Captain's Log #30
JagdPanther #6
Captain's Log #29
Captain's Log #47 Supplemental File (FREE!)
Federation Commander: Romulan Ship Card Pack #2
ROBOTS!
Valkenburg Castle
Star Fleet Battles Commander's Edition Volume II
Star Fleet Battles Commander's Edition Volume III
Federation Commander: Klingon Ship Pack #2

RECENTLY RELEASED ON DRIVE THRU RPG
Federation Commander: First Missions (FREE!)
PD One: Graduation Exercise
JagdPanther #4
Away Team Log
PD One: Federation Sourcebook 1994
PD One: Prime Directive Core Book 1993
Introduction to the Star Fleet Universe
Prime Directive PD20M
Klingons PD20 Modern
Federation PD20 Modern
Romulans PD20 Modern
Star Fleet Fiction
DOOMWARD AND THE VORTEX
by Michael C. Grafton
PART 1 OF 9


Gymnasium, Lyran CW Doomward, 11 January Y168
Captain Thr'Uule looked at the pool aboard the Doom Star Ship Doomward with distaste. It wasn't that engineering beat his team from navigation at water polo every time so much as the prospect of getting his fur wet that irritated him. Even with the sonic dryer and blowers, his pelt would still feel wet for hours. Lyrans and swimming are not strangers, but Captain Thr'Uule, from Krrm'Ct, had the dislike of any desert native for water hazards. He was still trying to remember why a ship-wide water polo tournament between the various departments seemed to be a good idea when Senior Lieutenant Drrrn'Al proposed it a month ago. Given the engineers' uncanny swimming skills, he suspected ringers. With a toothy grin he made a mental note to place a favorable comment into his file. Such clever foresight should be rewarded.
Two hours later he was sitting at his desk in his office idly combing out his matted underpelt while scowling at the new regulations on inspection and decontamination of Wroon beast carcasses before accepting them as rations. The spirits only knew what mischief required a fleet-wide advisory to be broadcast and him to certify that it had been implemented. When the shipcomm whistled at him on his private line, it was a relief. "Captain, incoming message from sector control. Shall I put it through to you there? It is in code X21 2a. We have decoded it, and the checksums are correct."
"Yes, Ensign," he replied. Maybe this would be something more exciting than patrolling the WYN-Lyran-Klingon border. And a message in such a low-level code with a 2a priority HAD to be interesting.

From: Northern Fleet Area Operations Desk
To: Doom Star Ship Doomward
Re: Scientific Mission, Priority 2a
Doomward is to make best speed to rendezvous with the Foremost Ship Shadow of the Hunter, now en route to Sector 31, to cross-load special mission personnel and equipment. Proceed then at your best cruising speed consistent with prudence to Sector 31 to investigate a spatial anomaly. Be advised the anomaly is not stationary and is presently being monitored by FS Police Ship Thiefbreaker, coordinates last known to be 31: 04-81-61. At your discretion, you may release Thiefbreaker for regular patrol duties. You are authorized to draw fuel and supplies from Shadow of the Hunter under the voucher code supplied.
Doomward is to monitor the region and cooperate fully with Foremost Naval Science and Engineering Special Investigation Team #1 until relieved. They are not allowed to override your command authority, but you are to pay all due regard to their needs and requests. Re-supply as needed to stay on station is authorized; use voucher number CMP-SIUHF32. A fleet supply ship will be dispatched in two weeks unless earlier supply is requested or you cancel resupply. Use operational code denaf. Rules of Engagement Level 3 is in effect.
Be advised, this anomaly is believed to be a spatial rift of the vortex inversion type, so approaches closer than fifty thousand kilometers are only to be made as operational necessity dictates. See file code # LHGFIUSGDIU 23 for further data on probable anomaly type.
Admiral Frn'Nlf, Fleet Operations Commander, Northern Areas
Captain Thr'Uule first looked at his position plot and estimated that he had at least ten hours before he was to be on station. No reason to panic or mess up the rest schedule of his crew. ROE 3 meant that he had discretion to engage at will (even aggressively) to deal with the situation and maintain control. Priority 2a meant he was to consider his ship's survival secondary to the accomplishment of his mission. Hopefully, another ship would be taking over his patrol route.
Thr'Uule hit the Officer of the Deck direct line. "Bridge, this is the captain; take a heading at best sustained speed, with minimum non-emergency reserves, to Sector 31 and get a rendezvous set up with Shadow of the Hunter on operational code denaf. Implement any necessary course change and notify me as soon as we have a route chosen. I want the command team to meet me in my office for a briefing in two hours; give them the message so they are prepared to discuss the mission and propose operational methods. If any of them are asleep, let them have another hour.
"I also want the message I just received reviewed by all officers and petty officers level 4 and above upon starting their watches. Have the science team start reviewing the reference in the message now and be prepared to give a command briefing in two hours. We will have an all-hands briefing in six hours."
"Transmit an advisory to the squadron commodore that we have had our patrol preempted by Northern Area Fleet Operations for an undetermined period. Enclose our current status and intel updates. I will also compose a personal note to him for separate transmittal under squadron code five. Have the quartermaster figure out where we are going to bunk and mess a group of naval science supercargo and their stuff. Oh yes, and reply to the Admiral that we are en route."
"Aye aye, Captain. We are now coming around to 35.6 mark 7 at warp 6.3. Our rough ETA is ten hours and twenty minutes."
Thr'Uule noted that the officer of the deck, Senior Lieutenant Murri'Tra, had presumably read the message (as it was not in the captain's personal code or classified) and planned to execute his probable orders. Exactly as a good subordinate should, she had anticipated his orders and then waited for him to make his decision. Again, he made a mental note for the upcoming officer reports.

Mike Kenyon asks: Rule (J1.635) says that enemy shuttle launches are part of the same rate as friendly launches (not landings) on a ship. If I have an enemy shuttle aboard and both of us want to launch on Impulse #4, who does? Does the host ship or the enemy get right of way out of the bay?
ANSWER: I sent this to Kommodore Ketrick who replied: This is one of those obscure questions that hardly ever comes up (so it does not seem to have a previous answer), but apparently it now has come up. There are other considerations.
Yes, rule (J1.634) is pretty specific that enemy shuttles landing aboard a ship do so at their own rate and irrespective of the rate of the ship they are landing on. Thus Andy Vancil could launch or land a shuttle from his ship on the very same impulse that you are landing aboard it. Your shuttles are, of course, then governed by (J1.52), i.e., they cannot take off for at least eight impulses (same, of course for Andy's shuttle).
So the crux does become that at least eight impulses previously you landed a shuttle in Andy's bay. Now both your shuttle and one of Andy's shuttles are trying to leave the bay, and under (J1.635) the "normal rules" apply, so only one shuttle can take off. We are assuming a normal bay, no Catastrophic Damage Impending Destruction, no minelaying, etc.
Toss a coin. Or roll a die, odds you get to launch, even he gets to launch.

Josh Driscol asks: On Impulse #1 of Turn #3 a voided wild weasel is recovered by tractor. Is the first opportunity to begin charging the shuttle as wild weasel again with reserve power Impulse #2 of Turn #4?
ANSWER: You have to service the shuttle (one deck crew action) before you can begin preparing it for another mission. It has been previously ruled (Captain's Log #32) that you cannot apply power to start arming it until it has been serviced, even though it is going to be used for the same mission. However, if both your informal deck crews are available, you could put them both to work on the shuttle (starting on Impulse #2 of Turn #3), and have it ready to start charging (with reserve power) on Impulse #18 of Turn #3. You could then launch the wild weasel as early as Impulse #18 of Turn #4.
Follow-up Question: If the ship were Hydran and it used two deck crew actions on the shuttle after recovering it, could it be started with reserve power on Impulse #17 of Turn #3?
ANSWER: As noted above, anyone could do this, but since you cannot start servicing the shuttle on the impulse it lands (J4.8172), you would have to wait until Impulse #18 of Turn #3.
Follow-up Question: In Module T-2000 it says that deck crews can repair fighters but not administrative shuttles. Can they even be used to service admin shuttles in a tournament game? Obviously deck crew repair of fighters and reloading fighter weapons rules are used, but the rules in (J1.865) - (J1.869) use deck crew actions for servicing admin shuttles also. Without deck crews how do the other empires' tournament ships get their admins serviced?
ANSWER: The restriction is on repairing, not servicing. Deck crews (formal or informal) can service shuttles, including unloading a scatter-pack, reactivating the weapons on an inert or aborted suicide shuttle, etc.

(
End of Ask Admiral Vanaxilth
)
THE KESTREL SUPPLY SYSTEM
Q:
There is confusion about rule (442.8), the one about the Romulans getting more KR spare parts. The wording of the rule is said by some to imply that the Romulans can only obtain one turn of parts per turn, while others insist that there is no reason that the Romulans cannot obtain multiple "turns" of supply during each game turn.
A:
Multiple deliveries can be made each turn, but each delivery requires a separate ship (KRT, SPH, 3FE, Klingon/Lyran tug) and each ship can make only one trip by Strategic Movement per turn. (The "singular nature" of the rule implies one trip, not one ship making one trip.) Obviously, Strategic Movement delivery is limited by available ships, Strategic Movement capacity, and a valid pathway.
You can also deliver spare parts by Operational Movement, but this would be much slower and might take multiple turns for each ship used. You cannot "daisy chain" one load of spare parts on multiple ships, each making one six-hex part of the journey, because all movement is (in reality) simultaneous.
You can also use blockade running, which has its own rules and limits.
KR parts can certainly be stockpiled beyond the original six turns of parts listed under (442.82). Once the parts are delivered to the Romulan capital, they can be moved to any other Romulan supply point by any of the means noted above. This might be done to supply KR-type ships in separate grids, but in that case, each grid would use one "turn" of supplies each game turn.
(End of F&E Q&A)



Q: Dear Aunt Jean,
Are "Redshirts" just plain old security guards with maybe a course in "how to shoot weapons straight"? That would explain why they die so frequently.

A: In the SFU, there really aren't "plain old security guards" aboard a starship. Security is provided by the Marines that are assigned to each ship. They die because they are sent into the most hazardous situations -- and they are sent there because that is what they have been trained to face. As with many of our answers, what you choose to do around your own gaming table is your business and I won't beam in (or send a Marine) to snatch your SFU credentials away from you should you decide things are different in your universe.
Send questions to Jean at design@StarFleetGames.com and SVC will decide which one Jean will answer next.

(End of Ask Aunt Jean )
Cool Stuff on the Website
In this section we will provide links to various web pages and items that we think you will find "cool".
Here is a links to our new page about our new upcoming game:
Tribbles vs Klingons
Here are links to the new pages of Starline 2500 miniatures pictures.
Starline 2500 Battleships page
Starline 2500 Federation Miniatures
Starline 2500 Klingon Miniatures
Starline 2500 Romulan Miniatures
Star Fleet Command
Starline 2500
Traveller Prime Directive
Call to Arms Star Fleet
We have also uploaded new Xander wallpapers to our Wallpapers section on the website.
Wallpapers
We have new images of our next game Star Fleet Marines posted on our BBS topic page.
STAR FLEET ALERTS
These are the press releases we send to the wholesalers, retailers, and media. You can get on the mailing list for them by asking Marketing@StarFleetGames.com to add you to the list. (Obviously, they are free.) They are uploaded to the Star Fleet Alert page

Alert 130930 Module C6 (Adobe Reader Required)
Alert 130809 Away Team Log (Adobe Reader Required)


FC Tactic of the Month
CLOSE-IN SHOOTING
- Lieutenant Commander Anthony Cutcliffe, HMS Devonshire

If you can get a close-in shot at a down shield at one hex range, use a phaser-3 [or phaser-1 or phaser-2 down-fired as a phaser-3] with Directed Targeting of your choice. It costs only half a point of power and not only will you have a 50% chance of hitting the systems of your choice, but you will also hit the first three rows, which are always the meaty ones. If you are short on power towards the end of a turn - or even the game - this can be a really good tactic.


(End of FC Tactic of the Month)



THE HIT-AND-RUN TOURIST
- Cadet George Duffy, USS New York
Suppose during a battle, you are approaching a ship with a facing shield that is down, with the ship within transporter range and having no facing weapons charged. Normally you could drop your own facing shield and perform a full set of hit-and-run raids to take out some key systems. Consider this possibility: assign one transporter so you can perform a hit-and-run raid on the enemy's shuttlebay.
When a hit-and-run raid occurs in his shuttlebay, the defending player is required to record all relevant information as to what is in each shuttle box and must reveal it at the end of the turn (J1.413), so as to help confirm which box the hit-and-run raid actually landed on. Even though the hit-and-run raid may or may not have succeeded, you have just been given some very good intelligence as to what the opposing player has prepared in advance, should you decide to close to point-blank range by next turn.
For example: A Klingon D7 is fighting a Federation heavy cruiser. It is Impulse #12 of Turn #4, with the Federation heavy cruiser having launched a shuttle near the beginning of the turn. Each ship loses a facing shield from an alpha strike and is within transporter range of the other, when the Klingon sends a hit-and-run raid to attack the shuttlebay. At the end of the turn, the Federation player reveals what was available in his shuttlebay on that impulse.
Shuttle box #1: Empty (two deck crews assigned to box)
Shuttle box #2: Ground assault shuttle
Shuttle box #3: Administrative shuttle
Shuttle box #4: Multi-role shuttle (no drones loaded)
Using the above, the Klingon player can assume no special mission shuttles were started at the time of the hit-and-run raid (none of the remaining shuttles were listed as special mission shuttles). Even if a special mission shuttle were to be started later on that same turn using reserve power, it would still take at least another turn (scatter-pack) or more (suicide shuttle) for one to be ready. It also tells the Klingon player that the missing shuttle that just launched earlier could very likely have been loaded with drones as a scatter-pack because that would be a main reason to assign deck crews to shuttles. (On a carrier, just knowing where a player assigned his deck crews on that turn can be a great benefit.)
Note: a wild weasel or a scatter-pack carrying one drone could still be prepared and be able to launch by next turn.
Knowing this allows you to choose whether or not to close in on the target on the following turn, to execute an alpha strike, maybe to perform an anchoring maneuver, right away before he has time to prepare some suicide shuttles.

(End of SFB Tactic of the Month)
"My son was my first officer this morning as we flew a Vudar ship to successfully defeat the Sun Snake."
Image from Sean Johnson