Star Fleet Universe News

THE BIG NEWS this month is Away Team Log. This book is a compilation of the RPG material published in 19 issues of Captain's Log, along with some of the fiction and other material that will be of interest to RPG players. Finally, roleplayers can get this material without having to buy over $400 worth of books. Not a roleplayer? Not a problem! You'll find this book an enjoyable read! This book will be released as a PDF this month, and as a hardcopy book later this year. Stock #8010, $24.95. Watch for Prime Supplement Zero-G (GURPS) and Prime Supplement Zero-M (PD20 Modern) with system specific data on the new Borak species, the phaser-IIIM (Uzi), and key characters from the stories.
Read more here.
DISCUS STRIKES AGAIN
As happens every few years, our Discus BBS system suffered a nervous breakdown. This time it deleted most of the user database. There were 1600 registered users when we left work on 10 July, and when we checked the BBS from home at 10pm there were four. This is a known issue with Discus that nobody has ever been able to identify or fix, and the company that made it went out of business without attending to the problem.
The solution, however, is easy. Just re-register with your original screen name and password and it will sync back up with your file (which is still on the server).
Every day from that day to this, people have emailed us asking "what did I do wrong to get kicked out?" and the answer is that you did nothing wrong. The software is just stupid or maniacal or maybe just plain evil. You'd think they would remember that it happened before, but really, it happens less frequently than issues with other software and in this fast-paced world nobody remembers what happened four years ago.
You might ask why we don't replace the Discus BBS software with something new like PHP. There's a reason for that: Discus does things no version of PHP can do and those things are critical to the way the board operates. It would quadruple the workload (by overworked primary designers) to change to PHP and we just cannot afford the time. PHP boards don't have our traffic.
A better question would be why we didn't have a backup of the database. We used to back up the system every week, but something happened two graphics directors ago and that got left off of the "Master To Do List For Graphics Directors." It's back on there now.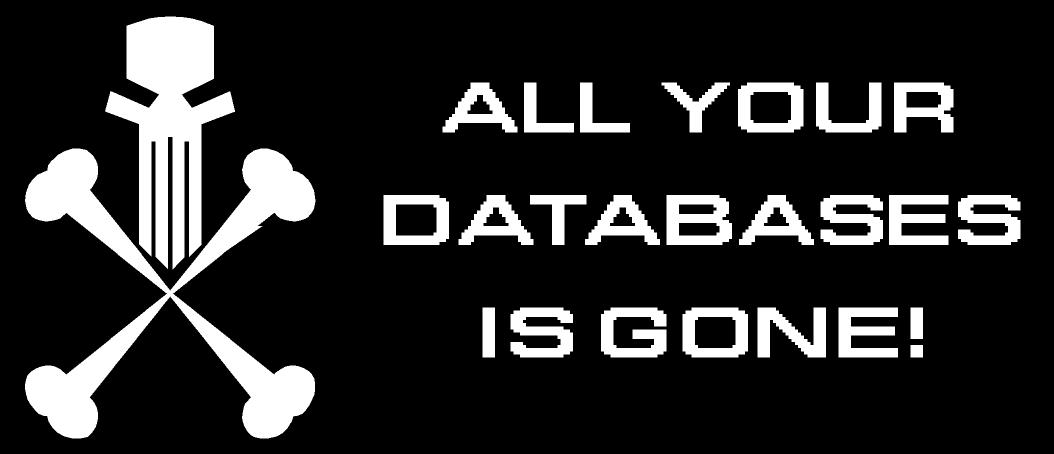 WEBSITE: Our website, www.StarFleetGames.com, continues to grow and improve. You are welcome to send us your requests, comments, and suggestions. Simone Pike, our graphics director, continues to update the website, do covers for the new products, shut down pirate websites, help out around the company, and learn more about the game business. One of our newest pages is for Starline 2500 where we display photos and 3d renders of the new starships.
FACEBOOK: Jean continues to improve our page on Facebook, adding many new photos and other features.


If you haven't seen the 1,000+ pieces of art in the albums, you should drop by and visit. You don't have to be a member of Facebook to see our page, but if you are, please become our friend so you can get information in your newsfeed.

If you've already liked us on Facebook, but are not seeing our posts, then remember to check your new "Pages Feed" on the left menu. You can also go to our page and hover over the "Liked" button. Be sure that both "Show in News Feed" and "Get Notifications" are checked.
TWITTER: ADB has recently started a Twitter feed. We are ADBInc_Amarillo. You'll find news as well as links to pictures. Check us out and retweet news of interest to your own followers. We're excited and our first goal is to get 100 followers. Help us reach that, please.


VIDEOS: StarFleetGames has taken its act to YouTube and we now have a YouTube channel. Our goal is to create a video for the new product releases during each month. We have "In the Box" videos to show you what you will see when you unpack your new game. We have also done "Spotlights" on a single product or product line. So pull up a chair and join us at the movies! Our newest uploads are:
Star Fleet Marines Part 1
Star Fleet Marines Part 2
ADB Late May 2011
Starline 2500 Miniatures Review
STARBLOG: Our StarBlog has moved to a new URL and all links on StarFleetGames.com websites have been changed to match. The new site is
http://federationcommander.blogspot.com
The blog covers all aspects of the company.

AMBASSADORS: Jean Sexton has succeeded in recruiting two ambassadors (Michael C. Baker and A. David Merritt) to carry the word of the Star Fleet Universe to other websites. They (and Jean) were awarded the first ever "Star Fleet Ambassador Badges" as well as appropriate medals for their service to date. These ambassadors do not just repeat press releases; they answer questions, encourage discussion, and help people find the relevant documents on our website. Contact Jean Sexton if you want to volunteer for ambassador duty.
Forum
BBS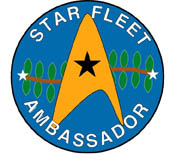 JAGDPANTHER
Take a journey with us to an ancient age, just one step up from carving game rules on clay tablets. The year 1973 was at the very dawn of the independent wargame publishing companies. Typesetting was done with a manual typewriter, print-on-demand meant the photocopier at the library, counters were printed on paper (and drawn by hand), page layout was done with scissors and cellophane tape, and two guys in a garage could turn out a wargame magazine that won two Origins Awards. The point was creativity, new ideas, and imagination. Production values would have to come later.

That magazine was JagdPanther (Hunting Panther), created and run by the same Stephen V. Cole who later co-founded Task Force Games and then went on to found Amarillo Design Bureau. We found the ancient archives of this game company (which ran from 1973-1976, producing 15 magazines, about 50 games, hundreds of variants, and dozens of game reviews) and are now placing them on e23 so they are available to collectors. (Old issues have been selling on Ebay for over $100 each.) Issue #1, Issue #2, Issue #3, Issue #4, and Issue #5 are already there and further issues are being prepared for upload.
Custom Decals for Starline ships
Tenneshington Decals is proud to now offer three new decals sets, made to fit the Starline 2500 Federation BB battleship, CB heavy command cruiser, and DNL light raiding dreadnought miniatures.

Tenneshington Decals also continues to provide custom decals for all currently produced Federation Starline 2500 miniatures, as well as special sets encompassing the contents of the Federation Fleet Box and Federation Squadron Boxes 1 and 7. Decals for each of these ships are available as individual sheets along with special sheets to detail any ship with additional window blocks, sensors, hatches, and even phaser scars.

As with all their products, the names on the ships are up to the customer and all sheets are custom-printed to order.

In addition, Tenneshington Decals continues to develop decals sheets for other empires in the Starline 2500 line and the Starline 2400 miniatures.

For more information or to download the order sheet, check us out at www.tenneshington.com. Or if you prefer, email Will McCammon at: will@tenneshington.com or Tony L. Thomas at: scoutdad@tenneshington.com.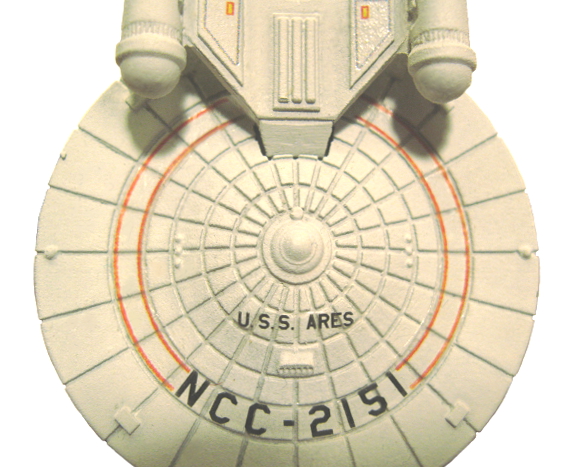 Rated Ace Tournament 41 is underway. Only one second round game remains to be played and there is a player waiting for his fourth round opponent to win his third round game. Andrew Koch is the judge.

Rated Ace Tournament 40 is well underway. Only two second round games remain to be played and we know that Paul Scott has reached the final round. Andrew Koch is the judge.

Andromedan Playtest Tournament has been restarted and is creating a lot of discussion. Peter Bakija anticipates the games picking up even more after some of the intense tournaments wind down.

The FCOL Tournament will be starting this fall. We expect that Jim Dauphinais will again organize this and be the judge.

NetKill Patrol second quarter ended with Brendan Lally in first place, Josh Driscol in second, and John Rigley in third. Brendan and John will be playing for the winner and the right to add Squire to his handle. The third quarter is just starting -- get in on the action on SFBOL. Richard Schirmer maintains the statistics that make this tournament possible.

The Platinum Hat 2013 International Online SFB Tournament signups are completed. Work is starting on creating the tree.

The 2-on-2 Tournament 2012 is looking for a new judge as the original organizer had Real Life interfere with gaming.

GURPS Prime Directive campaign in motion on the Federation Commander Forum. Check out the Donjebruche Campaign here:

http://www.starfleetgames.com/federation/phpbb2/viewtopic.php?t=3193 The GM is Jeff Johnson.

On the radar: the Masters 2013 tournament seems to be in the formative stages. If you are interested in this fun, but challenging tournament, give a callout here: http://www.starfleetgames.com/discus/messages/12031/28362.html?1362758648
Please send information to Jean via the email in her BBS profile, PM on the Mongoose or Federation Commander forums, or Message on Facebook. If you want convention support, please contact Mike Sparks at support@StarFleetGames.com. Your convention must meet a few simple requirements (one of which is being held in the United States due to shipping costs) which are here: http://www.starfleetgames.com/sfb/tournament/tourn_main.shtml

Star Fleet Battles
and
Star Fleet Battle Force
will have demos on August 10 at Morningstar Games in Savannah, Georgia. Mike Baker will be the Ranger in charge of this event.
An
ACTASF
demo will be held on August 11 from 1:30-5:30 pm at Games and Stuff in Glen Burnie, Maryland. Bill Stec will be the Ranger in charge of this and each player will have a cruiser to Fight to the Death with asteroid fields to complicate things.
A Cadet game introduction to
Star Fleet Battles
will be held at Impossible Realities on September 13 at 7:00 pm in Kent Theatre, 24 Coburg St, Saint John, New Brunswick E2L 3J5. The following day at 9:00 am, a
Star Fleet Battles
Cadet tournament will be held. The tournament will continue on Sunday at 8:30 am. L. J. LeBlanc will be your host for both events.
On September 15 Questing Knight Games, UK in Telford will host a Star Fleet Battles Ranger event. Alan Davies will be the Ranger in charge of this.
Star Fleet Battles is the name of the game at the annual convention for Council of Five Nations in Schenectady, New York. The con starts at 9 am on October 11 and runs through October 13. Join them for the largest face-to-face SFB tournament in the world.
Games and demos are being run in Oklahoma City, Oklahoma.
OKC WarS
has games of
ACTASF
run by James Kerr. You can find them at  Hampton Inn Midwest City, 1833 Center Dr., Oklahoma City, Oklahoma 73110-2810
http://www.okcwars.com/forum
or contact them through email: 
okcwars@okcwars.com
Games and demos are being run in Spokane, Washington. They meet every Thursday (may move to Friday) at 2:00 pm and play till 9:00 pm, games  open to start every time. You can find them at The Gamers Haven, 2114 N.  Pines St., Suites 1 & 2, Spokane Valley, WA 99206, (509) 443-5992
http://www.thegamershaven.net/gamers_haven.php

Games and demos are being run in Jacksonville, Florida. They start at 6:00pm and play till 11:00 pm, There will always be
ACTASF
games open to play or you can learn
ACTASF
 every Friday. Contact Ray at Suncoast Comics, 5509 Roosevelt Blvd., Jacksonville, Florida 32244  904.771.2776
service@suncoastcomics.com
Do you want to run demos  and promote
SFU
games? Consider becoming a Ranger! You have the advantage of "growing your own" opponents and of making new friends. Read more about it here:
http://www.starfleetgames.com/rangers/index.shtml
HAILING FREQUENCIES: This is our newsletter and will let you know all the news for all our games. You can subscribe here. Have you missed an earlier newsletter? Click here to get caught up!
COMMUNIQUE: The latest Communique brings you more Ship Cards, scenarios, and more news from the Star Fleet Universe! It can be downloaded from the Commander's Circle.

COMMANDER'S CIRCLE: We continue to improve the Commander's Circle. All of the ships and scenarios are available as separate documents (the ships are organized by empire) so you can quickly see what is available. The FC Scenario Database and Master Ship Chart documents are also here. Our newest project was suggested by our players and is uploading low-toner Ship Cards. The Commander's Circle is the best place to find free additions to Federation Commander!



The Federation Commander site and Forum continue to grow as more gamers continue to find them. All of our games currently have topics in the Forum. If you have any comments, questions, or requests for our Graphics Director, this is the place to let her know. Come see what the commotion is about and join the Federation Commander Forum now.
We are very pleased to see the medals, honor bars, and ribbons awarded to players being incorporated into their signatures. It is exciting to see lots of interesting conversations about a wide variety of subjects. Get in on the activity!
While for new players the Federation Commander Forum is a little easier to manage, the original (Discus-based) BBS is where most product development takes place. If you have a proposal you'd like to see worked on, don't forget to make sure it is mentioned here. It also has active F&E and SFB forums where players run campaigns, Rated Ace tournaments and other SFB tournaments are organized (most FC tournaments are organized on the Forum), SVC's "My Day" appears, along with current news and strategies dealing with Prime Directive, and each issue of Captain's Log is created. While less colorful (no avatars or sigs), it is a vital part of ADB, Inc.'s communications.
F&E Strategy of the Month
A "C" IS BETTER THAN AN "A"
- Lieutenant JG Michael Parker, USS Texas

Since elementary school we all knew an "A" was better than a "C." This is not true when comparing the Federation new heavy cruiser with the Federation new command cruiser. Simply changing the "A" to a "C" can make a huge difference.
The Federation starts building one NCA (new heavy cruiser) a turn in Y175. This 8/4 ship costs six economic points, a bargain, but for eight economic points you can substitute the new command cruiser (NCC) which is 10-9/5. This gives you two extra offensive combat points and converts a ship that is inefficient to repair into one that repairs quite excellently (since 9/5s are one of the most efficient-to-repair ships out there). In addition, beginning in Y175 every starbase you have that remains standing can be converting new light cruisers into new command cruisers as they are a four-point minor conversion.
(End of F&E Strategy of the Month
)

TARGET THAT EXPLOSION . . . NO, THAT ONE . . . NO . . .

In most wargames the tendency is to take out the biggest, baddest guy around first. After all, once the champion is slain everyone else is easy pickings, right?
This is not always the case in A Call To Arms: Star Fleet. Let's look at an opposing fleet consisting of a dreadnought, three heavy cruisers, three light cruisers, and three frigates. This comes in at right around 1,500 points (depending on which empire and which variants are selected) and makes for a typical one-evening battle (or four days of SFB, you pick). You lose the initiative roll so your opponent fires every weapon his dreadnought has. Now it is your turn. You survived the fiery onslaught dished out by the dreadnought and you are determined to make your opponent pay for his temerity and take out his dreadnought.
Wait a minute there!
The dreadnought has already fired its weapons and is not a threat during the rest of this turn. Is it worth more to take out a target that has already fired or to try to prevent some additional incoming damage by preemptively firing on one of the opposing vessels that has not fired yet? If instead, you fire at one of your enemy's other ships, the dreadnought may survive until next turn, but you may take out an opposing unit before it can fire at you. That could give you a bit less total damage this turn, something that adds up over a multi-turn fight.
If you have seeking weapons available and the dreadnought has indeed fired everything, then the decision may be even easier. Fire direct-fire weapons at opposing ships and target all available seeking weapons on the dreadnought (or another ship with no remaining defenses). You may get lucky and take out the ship you are firing at and the defenseless dreadnought.
This works both ways. Should you win the initiative roll, consider firing the weapons on the ship you most want to save first. Your enemy just might leave it alone and concentrate his fire on those ships that can still harm him this round.

(End of A Call to Arms: Star Fleet Tactic of the Month)
Demotivationals
Throughout the month our graphics director places on the website various cards called Demotivationals. These are like postcards with an image and a phrase that is often used for humor.
These are the Demotivationals for the month of July and Augest:
Casual Friday
Redshirts
E=MC2
Specialty Ships


To see our previous Demotivationals click here.
Mini of the Month
Every month we will feature one or more of our miniatures that has been painted by a fan. If you paint miniatures, submit pictures of your minis and they may be selected for the next Mini of the Month!
2500 Starline Kizinti Squadron
by
Alex Gome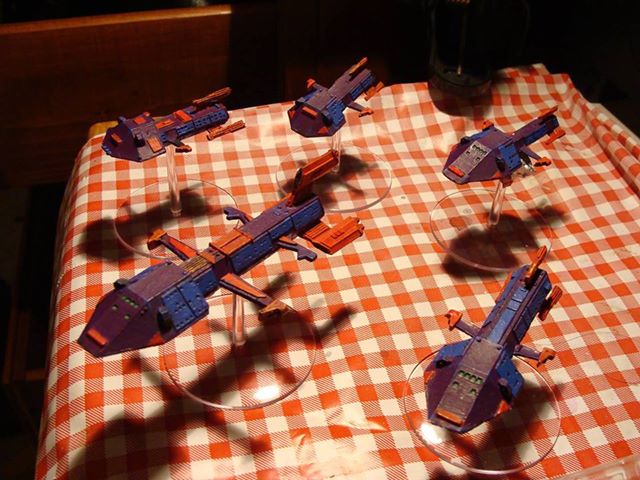 Help us pick the mini of the month on our page on Facebook. The mini with the most likes and shares will become the mini of the month. Vote for the ones you like!

New Releases

Communique #92 has been posted to the Commander's Circle.

Click here to see our previous issues of Hailing Frequencies.

Recently Released

Captain's Log #47 Stock #5747 $24.95
Captain's Log #47 Supplemental File Stock #5747-S $1.50
Star Fleet Marines: Last Stand Stock #2102 $34.95
Federation Commander: Reinforcements Attack, Stock # 4110, $29.95
Federation Commander Booster Pack 34 Escorts, Stock #4234, $9.95
Federation Commander Booster Pack 35 Cops & Raiders, Stock #4235, $9.95
Federation Commander Booster Pack 36 Heavies, Stock #4236, $9.95
Captain's Log #46, Stock #5746, $24.95
Starmada: Battleship Armada, Stock #6105, $16.95
Starmada: Battleship Armada Nova Edition, Stock #6105N, $16.95
Alien Armada Nova Edition, Stock #6103N, $16.95
Distant Armada Nova Edition, Stock #6104N, $16.95

To be released in 2013
Away Team Log Stock #8010 $24.95
Captain's Log #48 Stock #5748 $TBA
Tribbles vs Klingons. $TBA
A Call to Arms Star Fleet #2, BattleFleets, $TBA (JV-Mongoose)
Federation Admiral, Stock #4080, $TBA
SFB Module C6 Lost Empires, $TBA
A Call to Arms: Star Fleet Reference Cards, Stock #30001, $14.99
Traveller Prime Directive Core Rulebook, $TBA



PDF SALES: ADB, Inc. continues its relationship with Steve Jackson Games and their e23 Warehouse. We chose e23 because they have a philosophy that agrees with ours -- our customers are honest and honorable and wouldn't aid people who want to steal our products. Furthermore, we know from experience how devastating a computer crash can be and want our customers to know that they don't have to worry about the loss of their e-products bought through e23. What do we have there? We have created a new page that allows easy access to our PDFs for sale on e23. From here you can see what we currently have posted and have links to those products.

RECENTLY RELEASED ON e23
JagdPanther #6
Captain's Log #29
Captain's Log #47 Supplemental File (FREE!)
Federation Commander: Romulan Ship Card Pack #2
ROBOTS!
Valkenburg Castle
Star Fleet Battles Commander's Edition Volume II
Star Fleet Battles Commander's Edition Volume III
Federation Commander: Klingon Ship Pack #2
Star Fleet Battles: Tactics Manual
Captain's Log #46 Supplement
Federation Commander: Federation Ship Pack #2
SFB: Stellar Shadows Journal #1
PD One: Graduation Exercise
PD One: Uprising! 1994
Star Fleet Times #41-45

RECENTLY RELEASED ON DRIVE THRU RPG
PD One: Federation Sourcebook 1994
PD One: Prime Directive Core Book 1993
Introduction to the Star Fleet Universe
Prime Directive PD20M
Klingons PD20 Modern
Federation PD20 Modern
Romulans PD20 Modern

Star Fleet Fiction
The Magnificent Panzers
By Randy O. Green
PART 5 OF 5

Bridge, USS Rommel

McGilland watched in amazement as six plasma bolts flew toward their sister ship. The range was long, but two of them still crashed into the rear shield of Guderian. The shield flared a bright fluorescent blue, and he could see fingers of plasma seemingly corroding their way through the defenses of O'Donnell's ship. The shield died and the frigate was rocked by the remnants of the energy blasts.
McGilland reacted instantly. "Jones, cease fire. Green, hold both torpedoes and begin an overload cycle. Pearce, slow the ship just enough to allow us to overload both torpedoes. Jolandae, let Guderian know that we will be making a run with overloads. Look sharp, people. We need to hit them hard before they can rearm their heavy weapons. We won't get another chance like this. Let's make it count."

Rommel slowed drastically as the photon torpedoes demanded huge amounts of warp energy. The speed of the Romulans suddenly seemed to double, but a closer check showed that they had not increased their speed at all.
The moments seemed to stretch into eternity as he waited for the torpedoes to finish arming. At last Green indicated that they were ready. He ordered a turn into the Romulan cruiser, which was still headed directly at them, not seeming to care that its forward shield had been severely degraded over the course of the battle. Its captain must be sensing an opportunity to put an end to this battle and is allowing his eagerness to override his training. Or he is so used to our firing standard and proximity torpedoes that he is not considering the possibility that we might change our tactics?
Either way, it did not matter. All that mattered was that the Romulans were still attacking and that the range was spinning down rapidly. Guderian staggered along barely twenty-five thousand kilometers behind them. He had S'Loden call out the range in ten-thousand kilometer increments. As he stared at the prow of the sleek and deadly SparrowHawk, he became acutely aware of the fact that all three of his forward shields were basically gone, and that the only thing between himself and the vacuum of space was the thin, super-tough hull of Rommel itself. But they were committed to this course of action.
As they closed to within sixty-thousand kilometers of the cruiser, he could stand it no longer. All they have to do to spoil this attack would be to turn to port 60 degrees or so. It will be best to take the shot while they still have a weak shield to us.
"Jonesy," he paused, checking to see that Guderian was within overload range also. It was. "Jonesy," he continued. "Give them both barrels."
"With pleasure, Sir." He saw her fingers gently press the twin photon torpedo firing controls.
On the main viewscreen, the two torpedoes rapidly grew smaller, yet they seemed to cross the space to the SparrowHawk with a slowness that defied description. Then he blinked and the SparrowHawk was covered in flames from end to end. The conflagration grew as an overloaded torpedo from Guderian crashed into what was left of the Adversary's forward hull. The return phaser fire was desultory and ineffective.
"Lieutenant Yoaak, put two transporter bombs between them and us, ten-thousand kilometers apart. Pearce, hard to starboard and accelerate as hard as possible. Put the number four shield to them as soon as you can. Green, hold off on charging weapons until we get some distance from them." He swiveled to face his two science officers.
"Callaway? S'Loden, report." The two were already conferring over their instruments.
"That cruiser is hurt bad, Skipper, but she's not crippled," Callaway said. "She lost a couple of torpedoes, but not the heavy one. She's down four phasers, at least, but she's still a combat-capable fighting ship."
"Guderian has also laid two transporter bombs, Sir," S'Loden reported. The Romulans have turned away and are moving around the far side of them, just out of the bombs' detection range."
He nodded. The transporter bombs were just a method to get them some running room, but with the SparrowHawk only damaged and not crippled, their chance of stopping the Romulans was nil.
Hope drained out of him. Well, we gave it our best shot. I guess sometimes, that's just not good enough. His only chance now was for a miracle, for something out of his control to happen in his favor.

(Continue reading

here

)

PLASMA TORPEDOES

Randy Blair asks: A King Eagle launches a shotgunned plasma-R torpedo and the following targets are available: Federation heavy cruiser, ground-based defense phaser-4, small fighter ground base, defense satellite, and the planet's surface itself. Are those all acceptable targets for the shotgun load? Rule (FP7.22) does not seem to give any restrictions on the target types.
ANSWER: The only restriction is that each torpedo must be launched at a different target. As long as you are within five hexes of the planet so you can target the ground installations and can launch at the defense satellite under its targeting rules, you would be able to select those five targets.

Troy Latta asks: We would like to confirm rule (FQ1.563). Should that really be ECM or is it ECCM?
ANSWER: Per the after action report in Captain's Log #29, the quantum wave torpedo indeed has three points of ECM.

Mike Johnson asks: Does the Tournament King Eagle's plasma-R torpedo have any launching restrictions? I seem to remember hearing that it could track any target in the FA arc, but had to actually launch in the same direction as the ship. I guess the question is whether the plasma-R torpedo launcher is fixed as per (FP3.11).
ANSWER: By (FP3.11), the torpedo must be launched straight ahead, as it is not a swivel launcher (only bases and advanced technology ships have swivel launchers for their plasma-R torpedoes).

Josh Driscol asks: A WYN auxiliary tournament cruiser (with two B-racks and two plasma-F torpedoes in its option package) had six drones on the map, and launched both plasma-Fs. It was my understanding that you had to control the plasma at the time of launch, but my opponent argued that he could immediately release control involuntarily.
ANSWER: The launch was illegal. In order to launch a plasma torpedo, you must have an available control channel on the impulse of launch. The WYN player would have needed to first drop control of two drones to launch the two plasma torpedoes.
Now, he could have managed to get all eight seeking weapons on the board by doing something like this: Launch two plasma torpedoes and four drones on one impulse. On the following impulse, release the plasma torpedoes to their own tracking, and then launch two more drones. Or, with five drones on the board, launch a single plasma torpedo on one impulse, and launch the other one the following impulse, after releasing the first one. But with six drones on the board, he cannot launch his plasma torpedoes without dropping control of at least one of them.

Brendan Lally asks: If I have six drones in flight in my modified WYN auxiliary tournament cruiser can I launch two plasma-F torpedoes from a range greater than five (like a passive launch) without having to use control channels?
ANSWER: Nice try, but no, see rule (D19.224).

Lieutenant Kilgore asks: I blew up the Gorn ship before it launched its plasma torpedo. Can it still launch it?
ANSWER: No.


(

End of Ask Admiral Vanaxilth

)


THE COST OF WAR




Q: I am confused between rule (501.5) which says I get free replacement fighters every turn (for carriers in supply) and rule (431.74) about free fighter factors. Does (431.74) limit the number of free replacements? Do I pay for the rest?
A: Fear not! All lost fighters on carriers in supply are replaced for free every turn in Step 2B4 of the Sequence of Play, as provided by rule (501.5). The free fighter factors mentioned in (431.74) are for construction of new carriers. The confusion is caused by the limitations of Federation Standard, which has only one word for "free" while Orion has 27 words for "free."
Q: The initial exchange of Klingon D5s for Romulan SPs (539.8) and conversion for free to KDRs and RKLs is clear. The rule mentions "subsequent exchanges" agreed to by both empires. Do these also get free conversions?
A: Sorry, but only one exchange comes with free conversions. (This is reflecting a historical incident and some F&E players ignore it as you don't really gain anything other than a chance to use a weird counter. But then, weird counters are half of the fun in F&E.) Further exchanges require you to pay the cost provided on the SIT to convert the ships.
Q: In that initial exchange of D5s for SPs, are all conversion costs paid?
A: Other than a variant that cannot be unconverted (e.g., a mauler) any SP variant becomes an RKL and any D5 variant becomes a KDR, and the "free" conversion covers changing a variant into the base hull. Now, in theory, if you had an agreed-on SIT entry for a variant and could provide your own counter, you could convert a variant of one into the same variant of the other (e.g., a D5E into a KDE, or a D5S into a KDS). This would not be possible in the case of technology unavailable to the new owner, so a D5D would become a standard KDR as the Romulans do not have drone variants.

(End of F&E Q&A)




Q: Dear Aunt Jean,

What is this Away Team Log I've been hearing about?

A: One of our customers pointed out that he wished he had access to material that would be good for his RPGs, but he didn't think it was fair to pay for all of an issue of Captain's Log when he only wanted a few pages. We've always used that magazine to point out to wargamers that folks who play role-playing games have cool information they use. So we listened to our customer and compiled items that we thought people who played RPGs would enjoy. The stories all focus more on people than space battles. What role do individuals play when the Federation is suddenly invaded? Can a few brave individuals make a difference? What happens when Klingons mutiny? What would an away team do to slow the escape of a mutinous ship?

We wanted readers to discover new worlds and new species as well as to meet some of the individuals inhabiting the SFU. Perhaps their group might have a chance encounter with one of the characters or want to explore the worlds further. We wanted them to explore some of the organizations. We also wanted to give readers a glimpse into the Tholians' culture. We decided to try to avoid duplicating material that had already made it into RPG books so that people wouldn't feel cheated.

We do plan in the near future to issue game-specific supplements for Away Team Log with character information and stats.

What you have is a fun read for RPGers or anyone who likes character-centered fiction. We hope you will enjoy it.


Send questions to Jean at design@StarFleetGames.com and SVC will decide which one Jean will answer next.

(End of Ask Aunt Jean )

Cool Stuff on the Website

In this section we will provide links to various web pages and items that we think you will find "cool".
Here is a links to our new page about our new upcoming game:
Tribbles vs Klingons
Here are links to the new pages of Starline 2500 miniatures pictures.
Starline 2500 Battleships page
Starline 2500 Federation Miniatures
Starline 2500 Klingon Miniatures
Starline 2500 Romulan Miniatures
Star Fleet Command
Starline 2500
Traveller Prime Directive
Call to Arms Star Fleet

We have also uploaded new Xander wallpapers to our Wallpapers section on the website.
Wallpapers

We have new images of our next game Star Fleet Marines posted on our BBS topic page.

STAR FLEET ALERTS

These are the press releases we send to the wholesalers, retailers, and media. You can get on the mailing list for them by asking Marketing@StarFleetGames.com to add you to the list. (Obviously, they are free.) They are uploaded to the Star Fleet Alert page

Alert 130402 Module C6 (Adobe Reader Required)
Alert 130326 Last Stand (Adobe Reader Required)


FC Tactic of the Month
MAKE YOUR FIRST SHOT COUNT
- Captain Terry O'Carroll, HMAS New South Wales



Some weapons (such as Andromedan tractor-repulsor beams or phaser-4s) can do as much damage as an overloaded weapon without being considered overloaded weapons for the purposes of Directed Targeting. While using Directed Targeting with these weapons all the time is not a good idea, because damage can be lost by (3D4b), it can often be worth it when firing at an undamaged enemy unit.
A typical warship can have approximately 35% of its boxes disabled before any damage is lost by (3D4b). (To work out how many boxes this is, multiply the ship's Movement Cost by 35 to get a ballpark figure.) Most Andromedan ships can use this on equal point-value opponents without losing any damage.
For example, a Squadron Scale Andromedan Mamba firing an alpha strike at an undamaged Klingon D7 at Range 3 can reasonably score 50 points of damage, which yields 25 points of internal damage after knocking down the shield. Targeting weapons should never result in any lost damage in this case, but should knock out several weapons boxes while the Mamba should not suffer significant internal damage from the D7's fire. After that, the Mamba should use normal targeting. With the reduced fire coming from the D7, the Mamba will be able to empty its power absorber panels faster than the D7 can fill them. That is the critical advantage of "wearing him down faster than he wears you down."
In a squadron battle (a mothership and its satellites against a Galactic Powers squadron) it may be worthwhile splitting the initial Andromedan fire to knock out enemy weapons before concentrating on destroying the enemy ships one at a time. The commanders of besieged bases can do the same thing, firing the phaser-4s at range in order to knock out enemy weapons before the attackers can reach optimal firing range.


(End of FC Tactic of the Month)



ION CLIFF SURFING


When flying ships and fighters defending a Vudar base there is often the risk of taking damage from your own ion storm generators. As the ion storm generator damages everything off a given shield facing, even when used in "directional wave" mode, lifetimes for fighter pilots can be brief. This is even noted in the tactics section of Module F2.
One way you can best use the ion storm generators is to maneuver your ships and fighters along the edges of the relative shield facings. It is very effective when, for example, your ships sideslip or turn out of the same damage facing your opponent is on and all of your opponent's units get hit at once.
To make the most of this there are several things you can do to ensure you get to slip away when the enemy cannot follow you in the same Movement Step.
1. Be very aware of Sideslip Mode and Turn Mode satisfaction. Ideally you want to make your opponent unable to match your moves, especially when the ion storm generator in arc is about to rotate (thus two different ion storm generators will bear on the same facing in sequential impulses).
2. Carefully note those impulses when your opponent does not move. Then make unplotted speed changes to be sure you do move. This is especially important when your opponent's ship has a better Turn Mode than yours, is nimble, or is an X-ship and you ship is not.
3. Know very specifically when you get to move after your opponent. You need to know what speeds and which ships have movement precedence.
The best part of this is the satisfaction you will get when a gravity wave from an ion storm generator with six points of energy hits everything in a huge swath of space while you sit serenely one hex outside the effect. Then you unload your own alpha strike and run away with your ion pulse generators jamming to protect you. Then when the enemy tries to chase you, you do it again when another ion storm generator rotates into view.
Your opponent will probably choose to split his force into two smaller groups, one on each side of the relevant shield boundary of the base after you do this the first time.

(End of SFB Tactic of the Month)

Klingon D7C
by
Kevin Smith